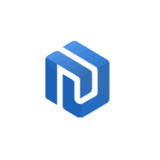 AMFG provides the leading automation software for additive manufacturing. Our software automates and streamlines the entire additive manufacturing process, enabling companies to achieve highly automated and connected production workflows. With tools like instant quotation, scheduling automation, holistic build analyses, and supplier integration, AMFG uses the latest in machine intelligence to help companies coordinate their entire additive manufacturing operations.
Our vision is to transform the way companies manage their AM production by automating every stage of the production process — helping companies streamline their operations, gain more efficiency, and achieve full workflow traceability.
Scale your additive manufacturing operations with AMFG's MES & workflow software.