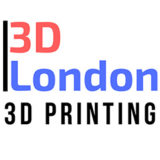 Bring your ideas to life with 3D London 3D Printing.
3D London have produced parts for some major companies. We have specialist machines able to suit the needs of a variety of customer needs.
We have had over 4500 customers with a 99.8% customer satisfaction rate and with and average dispatch time of 2 days.