What to Expect at TCT 3Sixty 2023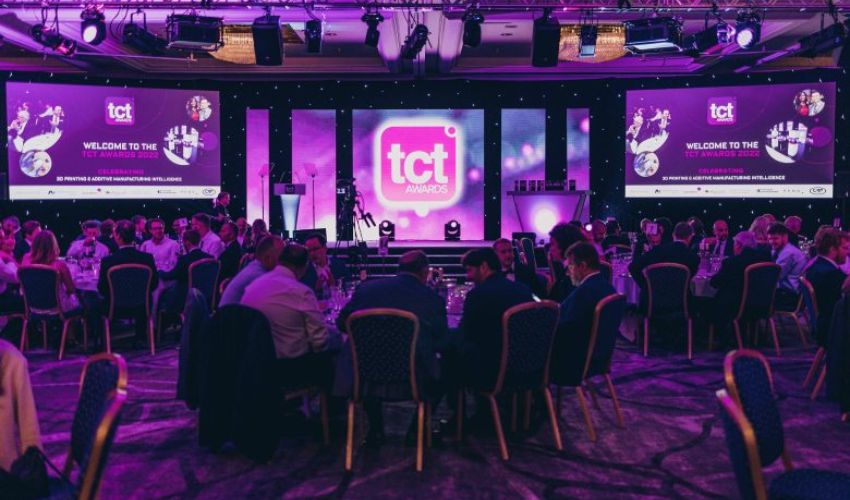 The stage is set for one of the most influential events in the realm of additive manufacturing. From June 7th to 8th, TCT3Sixty will take center stage at the prestigious NEC Birmingham's Hall 1, where the future of manufacturing will converge. This immersive experience brings together leading technology suppliers, service companies, and the largest additive manufacturing and 3D printing conference in the UK, offering a platform for innovation and collaboration.
TCT3Sixty goes above and beyond the ordinary, aiming to empower attendees with a comprehensive understanding of the boundless potential offered by these groundbreaking technologies, serving as a catalyst for raising awareness and accelerating the adoption of additive manufacturing. Exhibitors at TCT3Sixty have a unique opportunity to connect with industry giants such as 3M, Bentley, Jaguar Land Rover, GSK, Samsung, Honda, Bespak, Delta Electronics, Unilever, BAE Systems, Boots, and Rolls-Royce. These key players are actively seeking to explore and invest in 3D printing technology, making TCT3Sixty an unrivaled platform for forging valuable partnerships and securing game-changing deals.
With nearly 200 technology providers and close to 100 speakers boasting a collective experience of 1,000 years, the event promises to deliver a world-class program across four stages. From thought-provoking presentations to interactive discussions, you'll discover cutting-edge solutions, engage in enlightening conversations, and absorb knowledge from industry visionaries.
A whole host of exciting innovations can be expected at the event. Mimaki's authorized partner, R A Smart, will present the Mimaki 3DUJ-2207 full-color 3D printer, known for its ability to reproduce work in up to 10,000,000 colors. This compact solution utilizes UV-curing inkjet technology and finds applications in product prototyping, industrial design, medical modeling, and more.  Mimaki and other companies will showcase their innovative technologies, demonstrating their capabilities at TCT3Sixty, providing visitors with a glimpse into the future of 3D printing.
Jane Dengate, the group portfolio marketing manager at Rapid News Group, expresses her enthusiasm, stating, "TCT3Sixty has one goal – to make attendees better equipped to realize the benefits of 3D printing and additive manufacturing technology." The event caters to professionals from various fields, be it design, engineering, or manufacturing. Whether you're a first-time investor, seeking an upgrade, looking to optimize existing machines, or simply eager to absorb the latest information, TCT3Sixty provides a comprehensive range of resources, all conveniently available under one roof.
To navigate the event with ease, TCT3Sixty offers an exclusive Event Hub. This hub enables attendees to build a personalized schedule of conference sessions and meetings, discover recommended products and suppliers, and connect with like-minded peers. The Event Hub becomes a powerful tool to maximize your TCT3Sixty experience and make the most of your time at the event.
The pinnacle of this year's TCT3Sixty is the illustrious TCT Awards ceremony, held on June 7th at the National Conference Center in Birmingham. This grand occasion celebrates the trailblazers of 3D printing, honoring their lifelong dedication to research, development, and innovation. The TCT Hall of Fame, a focal point of the ceremony, recognizes and celebrates those who have made significant contributions to the industry through their pioneering work.
But TCT3Sixty is not just about awards and recognition. The event features an array of captivating elements and sessions that cater to diverse interests and needs. The TCT Introducing Stage serves as a platform for new product launches and UK firsts, where leading companies unveil their latest innovations. TCT Inspired Minds, in collaboration with education partner CREATE Education Project, nurtures the next generation by providing T-Level college students access to advanced technologies and training in additive manufacturing. It's not too late either, you can still register HERE.
Are you excited for this year's TCT 3Sixty event? Let us know in a comment below or on our LinkedIn, Facebook, and Twitter pages! Don't forget to sign up for our free weekly Newsletter here, the latest 3D printing news straight to your inbox! You can also find all our videos on our YouTube channel.
*Cover photo credits: TCTmagazine