A Closer Look at 3D Printing Materials: Composites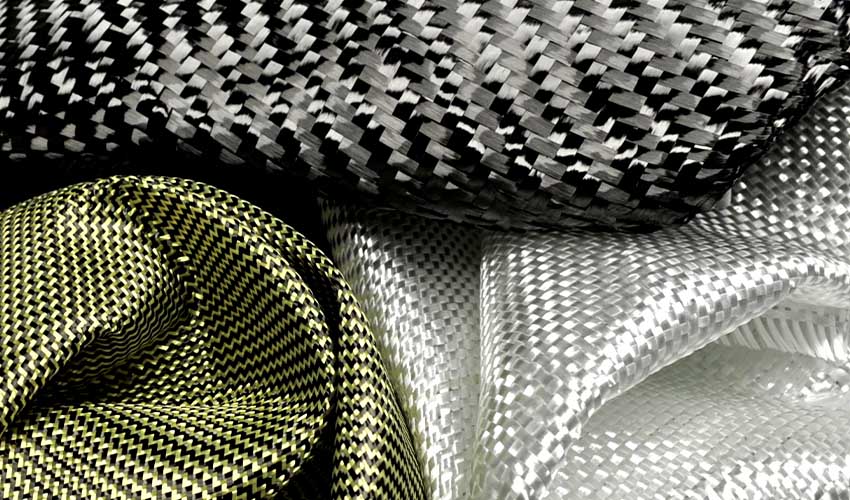 In recent years, composite 3D printing has become increasingly popular. One of the youngest branches of 3D printing, this technology is now used by many players in additive manufacturing, such as Impossible Objects, a company specializing in the field. In fact, it has become so popular that some studies estimate that the composite 3D printing market will reach $1.73 billion by 2030. Logically, when we talk about composite 3D printing, we think of composite printers, but also of composite materials, which are at the heart of this process. Composite materials are made of at least two components and have special properties, making them uniquely suited to various industries that use 3D printing.
Most of the time, in order to manufacture these materials, it is necessary to mix a plastic, which we will call the matrix, with fibers. Today, there are many different kinds of fibers, but three are mainly used for 3D printing: carbon fiber, which is probably the most popular, fiberglass, and PPD-T, also known as Kevlar. Depending on the requirements, either short or long fibers can be used. Short fibers are integrated into the entire matrix and will reinforce the entire part; this type of material is compatible with a wide variety of 3D printers. Long fibers are placed during the printing process itself and are not cut into small pieces, allowing reinforcement only where it is needed. They are only compatible with certain machines at this point in time.
Carbon fiber-filled materials
As previously stated, composites made from carbon fiber are the most common in the additive manufacturing market. First produced in 1860 by chemist Joseph Swan, carbon fiber, as the name suggests, is composed of many carbon atoms bonded together. It is considered by many to be the most efficient fiber for creating composite materials. Indeed, materials made from this fiber have high stiffness, high tensile strength and good chemical resistance. In addition, these composite materials are characterized by their low weight and high temperature tolerance – they are especially known for their weight/strength ratio, which is twice as high as that of aluminum, for example.
Carbon fiber composites can be found in many fields, such as aerospace, automotive, civil engineering and many others. Matrix materials such as PLA, PETG, nylon, ABS or polycarbonate become stronger and lighter when it is added, and carbon fiber can also be mixed with ceramics. The creation of these composite materials has led to the development of new applications in the printing industry, such as the first 3D printed electric scooter made of carbon fiber.
Fiberglass-filled composite materials
Patented in 1930, fiberglass is, like carbon fiber, used to reinforce many polymers. However, compared to carbon fiber-filled materials, materials made from fiberglass are less rigid but also less brittle. It is mainly for these reasons that fiberglass-filled materials are mostly less expensive. Nevertheless, fiberglass offers good mechanical properties. In addition, it is considered to be a good electrical insulator and has low thermal conductivity. It is more comparable to other polymers: for example, it is 11 times more rigid than ABS.
Whether in the construction, marine or even sports sectors, this composite material is now widespread. For example, in collaboration with Autodesk, Catmarine, Micad and Owens Corning, Moi Composites has created the MAMBO boat, the first 3D printed boat made of fiberglass.
Kevlar-filled materials
As with the other fibers mentioned above, Kevlar is regularly found mixed with several types of plastic to obtain composite materials. Kevlar is a registered trademark of the DuPont de Nemours company, first commercialized in 1971 and invented by Stephanie Kwolek. A member of the aramid fiber family, Kevlar is one of the most wear-resistant materials, known best perhaps for being one of the first materials used for bulletproof vests. With good mechanical properties in traction and fatigue, Kevlar is mainly used to manufacture parts exposed to strong vibrations and needing to resist abrasion. It is five times stronger and lighter than steel, and also has high heat resistance – it can withstand temperatures up to 400°C. Kevlar also has a low density.
As far as additive manufacturing is concerned, Kevlar is mainly used in the automotive industry, although, like all composite materials, it can be used to 3D print any object. Aptera Motors, an American company, has partially 3D printed a car using this composite material. We are also thinking of test parts, which have to resist to important shocks
What do you think of these composite materials? Let us know in a comment below or on our  Facebook and  Twitter pages. Don't forget to sign up for our free weekly newsletter, with all the latest news in 3D printing delivered straight to your inbox!