Top 12 Best 3D Software For Beginners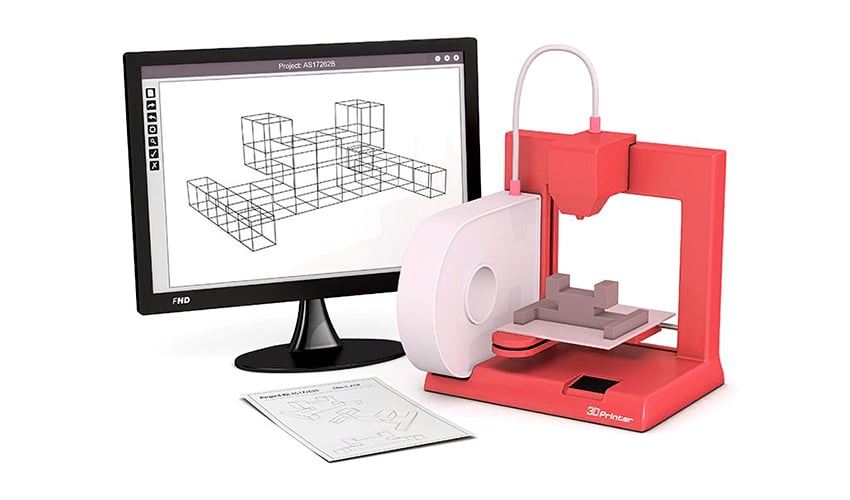 3D printing may seem difficult if you are a complete beginner with no experience, especially when it comes to using 3D software. This can cause people to give up before creating their finished STL files. To help you overcome this challenge and achieve your 3D printing goals, we created the following Top 12 3D software for beginners listing. These 3D software will help you design the 3D model of your choice, which you can then use to print your final piece on your FDM or SLA 3D printer at home! These 3D software may not always include a slicer or repair tool in them, so if you are looking for software specifically to slice or repair your file, we also have you covered!
1. Morphi
Developed by a New York startup, Morphi is a 3D software app that was specifically designed for use on tablets. The app allows you to create 3D models in a simple way and contains a complete library with a large number of decorative and functional models. While the application itself is free, you will have to pay to open specific 3D models and application tools. If you are interested in using this version in schools, there exists another version just for this, the Morphi Edu, which is priced at $4.99 for 20 downloads. You can find more information HERE.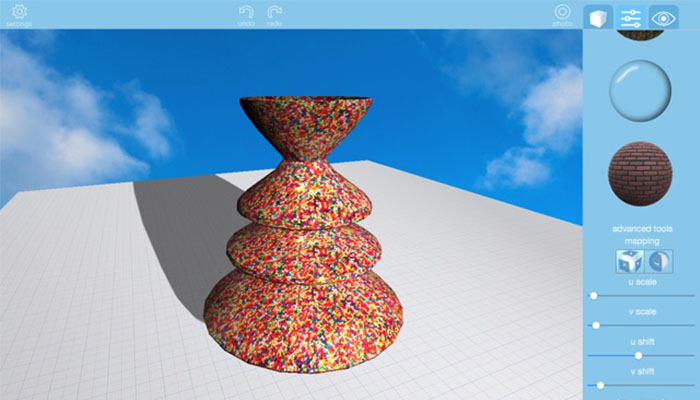 2. BlocksCAD
This 3D software was specifically created for educational purposes, its development is done so that anyone can later use OpenSCAD, a more professional CAD software. The commands for the development of the objects and their transformations are represented by colour blocks, reminiscent of the well-known construction toys, LEGO. BlocksCAD's code is fully compatible with OpenSCAD's so you can give your models the last touch up on there. Export formats can be OpenSCAD or STL. To make sure that anyone can learn to use the software, BlocksCAD has a Youtube channel with different tutorials on 3D modeling and costs $149 a year. Find more information HERE.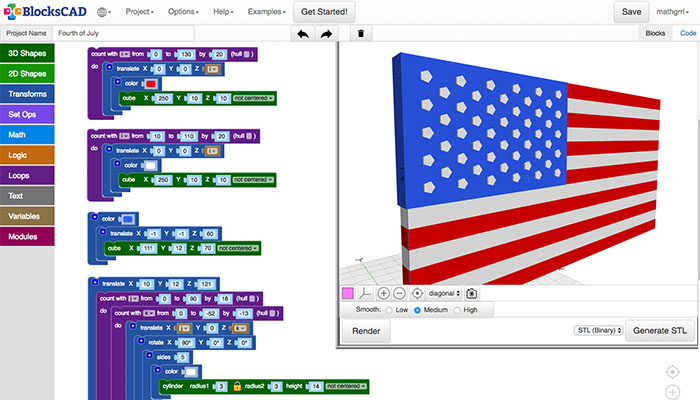 3. Leopoly
Leopoly is a cloud-based 3D modeling software that was developed by the Hungarian startup, LeoPoly. Both simple and easy to use, it offers different options when modeling an object, such as a library of available objects that can be customised in terms of color and text, and the user can also choose the model from a gallery of files created by other users. This 3D software is mostly aimed at  brands, designers, developers, students & consumers that are beginners in 3D modeling. You can find more information HERE.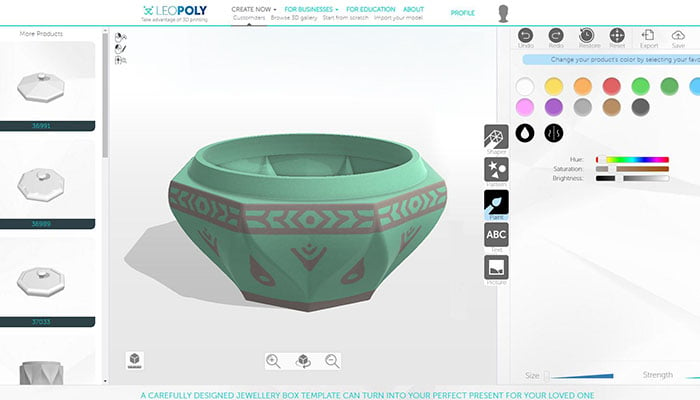 4. 3D Slash
3DSlash was created in 2013 by Silvain Huet,  who was inspired by his son playing the video game Minecraft, a game where you have to survive in a world set up with little squares. 3Dslash, like Minecraft, uses the power of little blocks that you can either delete or use to help create your 3D model. The software offers different tools to help shape your designs, including the possibility to transform parts from reality to 3D with just a picture that you simply upload and trace. With a resolution of up to 0.1 mm, this program will help make your object fairly accurately, enabling you to bring your creative realities to life! You can find more information HERE.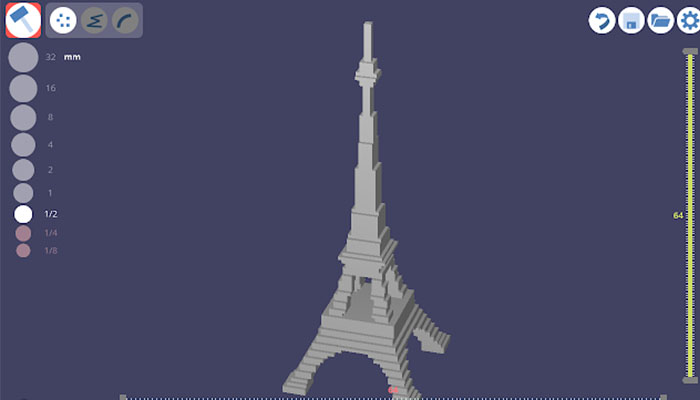 5. TinkerCAD
This is a free online 3D modeling software from Autodesk, it is geared towards complete beginners. The software features an intuitive block-building concept, allowing you to develop models from a set of basic shapes. The online software comes with a library of millions of files that users can use to find shapes that suit them best and manipulate them as they wish. It also has a direct interaction with third party printing services. It's a quite simplistic program and will have limitations for some designs. However, it is aimed mostly at people with no experience whatsoever with 3D modeling for 3D printing. Find more information HERE.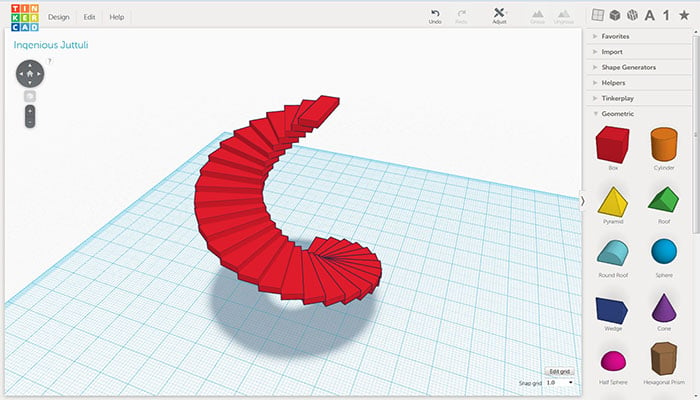 6. FreeCAD
FreeCAD, is completely free as its name implies. It is an open-source parametric 3D software, sometimes referred to as quite basic, but the parametric component makes modeling easier for beginners who wish to get fully involved in the world of 3D modeling on CAD software. For example, a useful option includes going to your model's history and changing the parameters to get a different model. This software is not designed for professional purposes but is a good training tool. You can find more information HERE.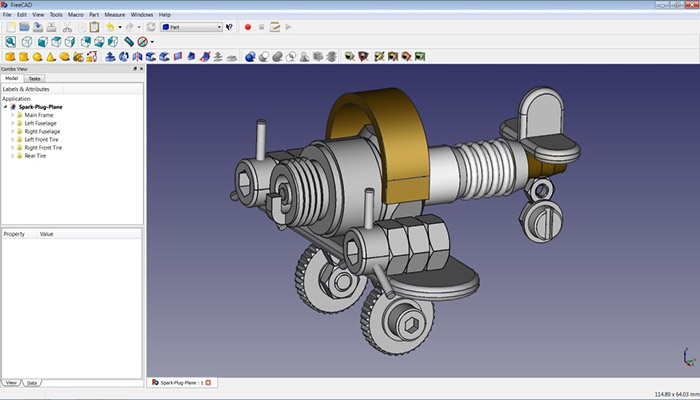 7. SketchUp Make
Sketchup Make (formerly known as SketchUp) was designed in 2000 by LastSoftware for use in architectural design, it is now owned by Trimble Navigation LLC. The Sketchup program is free and offers simple tools for a wide spectrum of users: makers, architects, designers, engineers and builders. This program allows you to sketch up your ideas easily into a 3D model. Before starting your creation, you can select a template that will guide you throughout the modeling process. It is a very versatile 3D software, that maintains a good balance between usability and functionality, a good option for beginners that are serious about learning CAD. You can find more information HERE.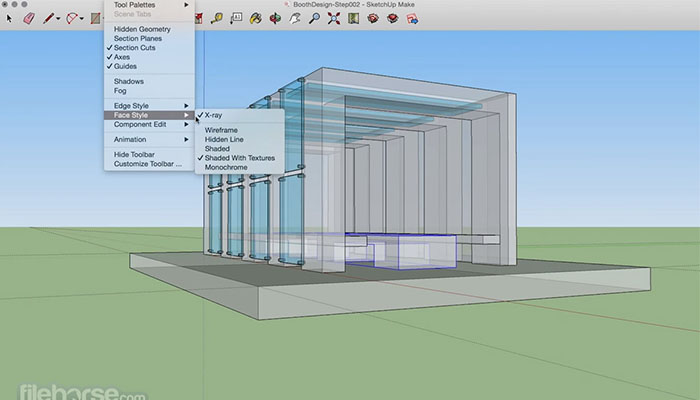 8. Sculptris
Sculptris uses digital sculpting as the basis to create a 3D model. In other words, you will be able to create your 3D models from shaping any mesh with different brush strokes. Creating your model will be similar to shaping an object using modeling clay. This software starts as a sphere, then the user can then model as they wish by stretching, digging, smoothing, etc. This makes it an ideal tool when creating animated characters or video games. Sculptris belongs to Pixologic, the creator of Zbrush. While this is a good beginner 3D software, it is no longer in development, you can still download it but it might not be compatible with new operating systems.You can find more information HERE.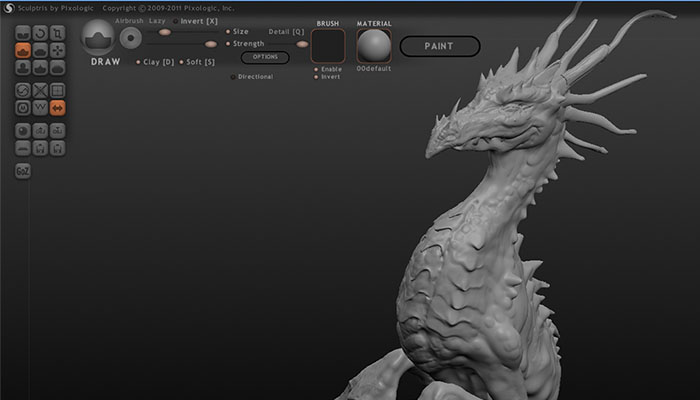 9. Fusion 360
Fusion 360 is a cloud-based 3D CAD program. It uses the power of the cloud to bring together design teams to collaborate on complex projects. An advantage of the Fusion 360° platform is it stores the entire history of the model, including all changed ever made. It contains numerous design options, including freeform, solid and mesh modeling. It operates on a monthly subscription basis. The developers also regularly update the features, making it better as new instalments come along. It runs on multiple platforms and allows users to access their information wherever they want. In i.materialise's poll in 2017, they noticed a jump in the program's popularity in the last two years. Many people have praised the software's professional capabilities and user-friendly interface and workflow. It is a powerful software that is a good choice for beginners because it actually becomes very easy to use with enough practise. You can find more information HERE.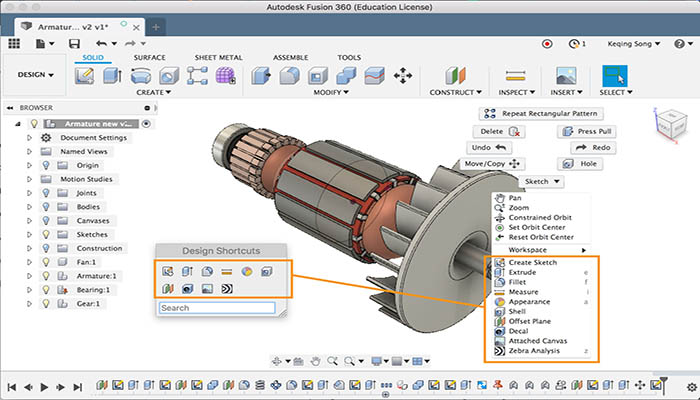 10. Vectary
Vectary is an online 3D modeling tool with which you can create, share and customise 3D designs. Vectary is a combination of standard mesh modeling, subdivision modeling and parametric plugins. It was built from scratch to make 3D modeling easy-to-use for beginners (but can also be useful to pros). Models are saved in the cloud, where they are accessible through any modern browser, users can access their creations very easily and share their models from anywhere in the world. You can find more information HERE.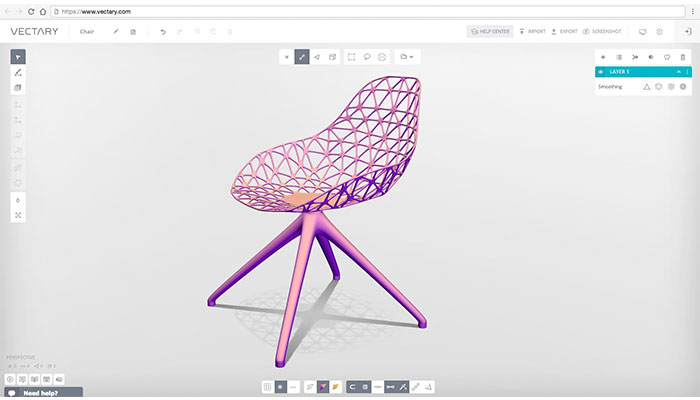 11. OnShape
OnShape is probably one of the most advanced 3D software on this list, it is a cloud based CAD platform designed by former members of the Solidworks team. Just like Solidworks' software it is well designed and many people would agree it is relatively easy to use considering the range of features it offers. It allows for collaborative work between team members using any web browser, phone or tablet. It has been designed for today's agile design teams and if you are looking to start 3D modeling, it might be a good idea to invest in learning this 3D software, also it's free. You can find more information HERE.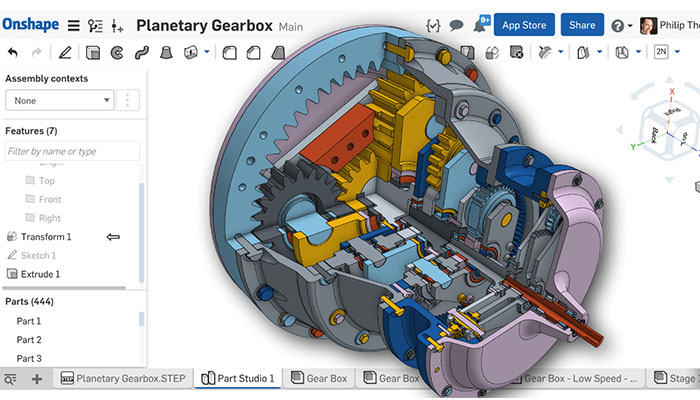 12. Meshmixer
The Meshmixer software is a free CAD software part of the Autodesk software family. The Meshmixer is not a typical CAD software, as it does not allow you to create your product from the beginning. Instead, this software will help you with animation, modeling, zippering, hole filling, hollowing, 3D surface stamping, and auto repair of pre-existing models that you modify to make your own. You can find more information HERE.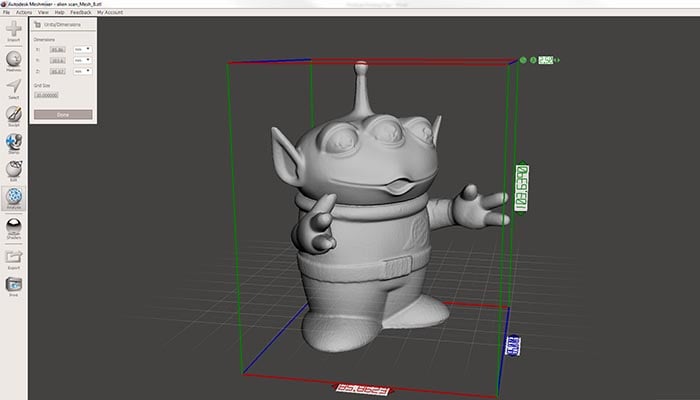 Do you still need help choosing your 3D software? You can find our expert advice about choosing a 3D modeling software HERE. Let us know in a comment below or on our Facebook and Twitter pages if the listing above was useful! Don't forget to sign up for our free weekly Newsletter, with all the latest news in 3D printing delivered straight to your inbox!