Top 10 Best 3D Software For Beginners
Posted On December 20, 2017
---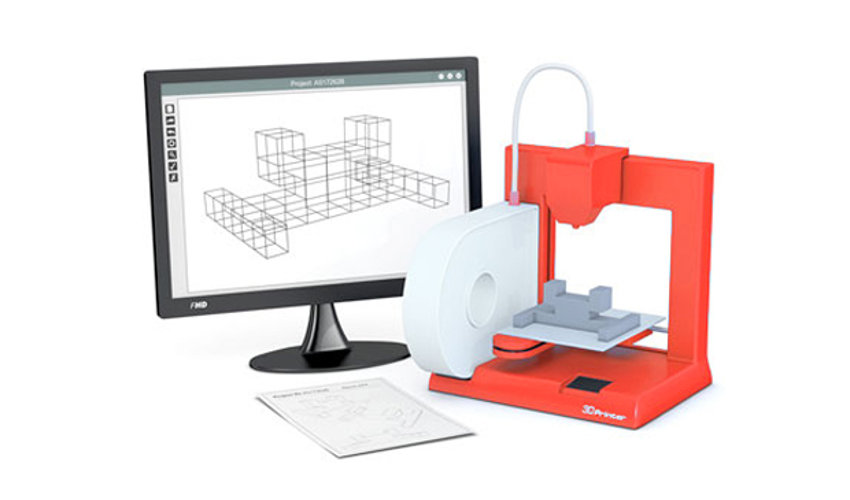 3D printing may seem difficult as a beginner just starting out, especially when it comes to using 3D software. This can cause people to give up before creating their finished STL files. To help you avoid this discouragement to achieve your 3D printing goals, we created our Top 10 3D software for beginners. These softwares will help you create complex designs and architecture which you can then use in your FDM or stereolithography 3D printers.
1. TinkerCAD
Developed by Autodesk, this software is considered to be one of the easiest 3D software to use when starting your journey in CAD modeling. One of the most popular 3D software in the industry, this software is free and can be used in a web browser without even having to download it! It can also be used on smartphones and tablets, thanks to a free app that was developed for it.
With TinkerCAD's intuitiveness and easy to use platform, it has become a popular choice for use in school classrooms. With the ability to create designs from scratch (thanks to the possibility of creating using simple shapes), it also lets you modify existing designs through cutting, combing, etc. For more information, check out their website here.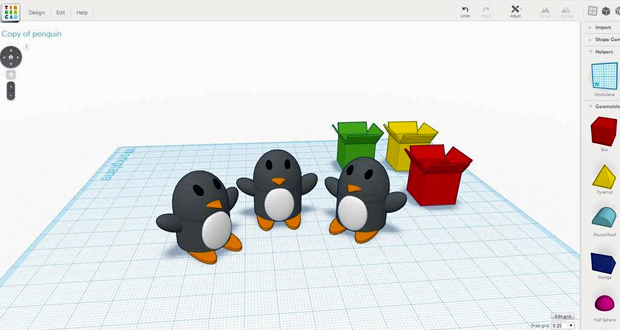 2. Morphi
Developed by a New York startup "The Inventery", Morphi is a 3D software application that was specifically designed for use on tablets. The software allows you to create 3D models in a simple way and contains a complete library with a large number of decorative and functional models.
While the application itself is free, you will have to pay to open specific 3D models and application tools. If you are interested in using this version in schools, Inventery has also designed a special version just for this called the "Morphi Edu", which is priced at $9.99. For you mac users out there, they have recently opened up downloading capabilities with a free 15-day trial before you have to begin paying a price of $4.99. For more information, check out their website here.
3. SelfCAD
Although SelfCAD is a new software that arrived at the beginning of this year, it has become increasingly popular for beginners, and is one of the chosen software used in US public schools. Based on SaaS, this software offers an easy to use platform that allows you to sculpt, model and slice, making it perfect for inexperienced users, yet powerful enough for professional designers to design complex models.
SelfCAD is an online browser-based 3D software that is also available offline (no internet connection required after startup!). One of our favorites with this software is that it gives you the ability to slice the model directly from the software and send it to the 3D printer. If you're interested in trying this software out, you're in luck! SelfCAD offers a free trial directly on their website. If you're already sold on the product, prices for this software start as low as $9.99/month! We also interviewed SelfCAD, which you can view here.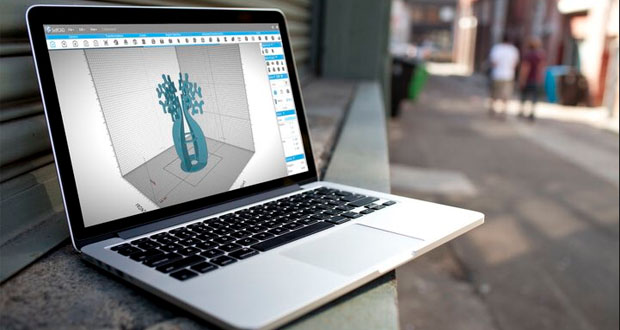 4. 3D Slash
3DSlash was created in 2013 by inventor Silvain Huet, after being inspired by his son playing the video game Minecraft, a game where you have to survive using design and imagination in an open world all set up with little squares. Huet wanted to help the general public by providing them with an easy way to start 3D modeling and thus, 3Dslash was created.
3Dslash, like Minecraft, uses the power of little blocks that you can either delete or use to help create your final object. The software offers different tools to help shape your designs, including the possibility to transform parts from reality to 3D with just a picture that you simply upload and trace. With a resolution of up to 1/10 mm, this program will help make your object fairly accurately, enabling you to bring your creative realities to life! For more information, check out their website here.

5. SketchUp
Sketchup was designed in 2000 by LastSoftware for use in architectural design. After being sold in 2006 to Google (Due to the programs pristine ability to create buildings on Google Earth), it has now come under control of Trimble Navigation LLC, who has continued to uphold their exemplary reputation.
The Sketchup program offers simple tools for a wide spectrum of users: makers, architects, designers, engineers and builders. This program allows you to sketch up your ideas easily into a 3D Model. Before starting to draw your creation, you can select a template according to how you will use it (e.g. as a maker for 3DP or an architect to design landscape and buildings). Because of its versatility and easy to use platform, we could not help but add it to our list. For more information, check out their 3D software website here.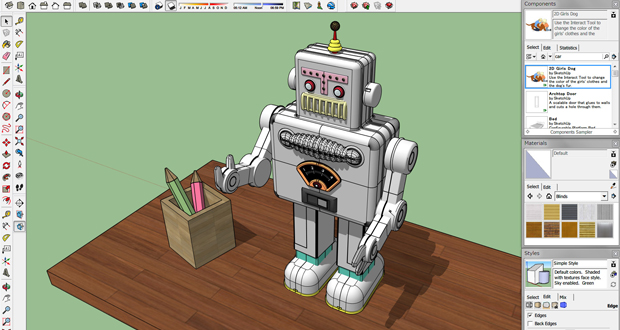 6. Leopoly
Leopoly is an online 3D modeling tool that was developed by the Hungarian start up, Eponymous. Both simple and easy to use, it offers different options when modeling an object, such as:
A library of available objects that can be customized in terms of color and text
The user can choose his model from a 3D gallery that includes different files created by other users
The program can start from 0 to sculpt and build in different shapes that are offered on the platform.
And last but not least, it is possible to import a model directly if you have it as an STL or OBJ file.
7. Sculptris
With Sculprtis, you will be able to create your 3D models in just a few short minutes without having to install any 3D software. Creating your model will be as easy as shaping an object using modeling clay! This software starts as a sphere that the user can then model as they wish by stretching, digging, smoothing, etc. This makes it an ideal tool when creating animated characters or video games! Sculptris belongs to Pixologic, the creator of Zbrush. While this is a good beginner 3D software, it is a little bit more advanced when it comes to 3D modeling. For more information, check out their website here.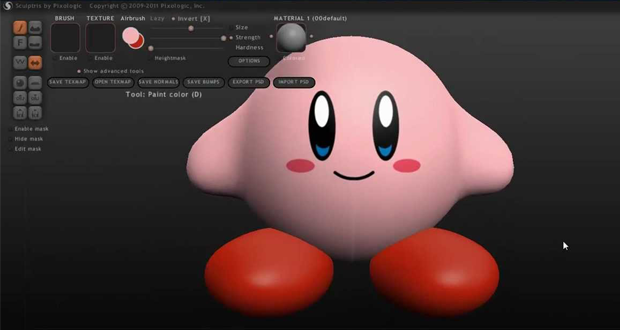 8. Fusion 360°
This Autodesk software allows you to create CAD and CAM models, making it an ideal software for industrial and mechanical design. Helping you from design to the creation of your final object, this software also allows you to modify all types of complex shapes.With all of your development processes are integrated into a single cloud-based platform that runs on both Mac and PC, will give you more flexibility and room. If you are a student, teacher or a startup, you're in luck because this software is offered to you free of charge. If not, don't worry! You can subscribe for a monthly or annual subscription. For more information, check out their website here.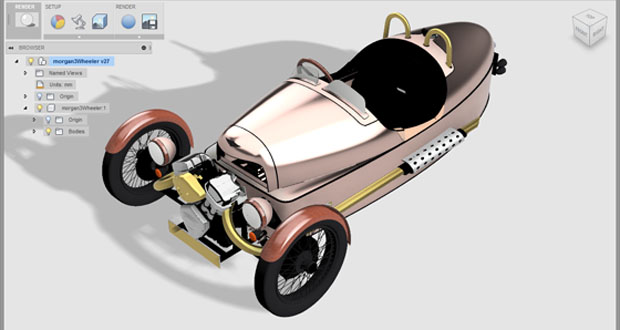 9. Meshmixer
Making it into the TOP 25 list of most popular 3D modeling software by i.Materialise, The Meshmixer software is a free CAD software that is apart of the Autodesk software family. The Meshmixer is not a typical CAD software, as it does not allow you to create your product from the beginning. Instead, this software will help you with animation, modeling, zippering, hole filling, hollowing (with escape holes!), 3D surface stamping, and auto-repair of pre-existing models that you modify to make your own.
This software will help you create sculpted, defined objects; helping you each step of the way by showing you the modifications that need to be made to your object to ensure their quality. With its responsive interface and the many tools and features at your disposal, this is an excellent software for any 3D printing beginners out there that are looking to gain more experience in 3D printing software. The Meshmixer software is available for free on their website for either Windows or MacOS users.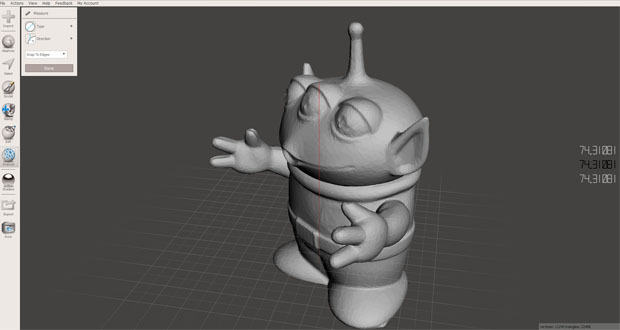 10. Other Options
For those who have never used 3D software or those who have no idea about how to create a model, there are tools that allow you develop a specific 3D model. Whether it is a romantic gift or a simple charm, here are some examples of programs for you:
Charmr: Apart of the Autodesk software range, this program allows you to download models of medallions which you can then insert photos inside of.
CandleCaster: An original idea that helps you create beautiful candle holders.
Cookiecaster: A solution to create cookie molds from a model or a photo.
3D Racers: Print 3D racing cars by creating your own unique and original design!
Terrain2STL: The perfect tool for printing topographic maps. You can choose the are a you want on the website
Printshop MakerBot: This is a 3D software that allows you to create and print different models such as 3D printed jewelry bracelets or even decorative objects.
Lithophane: From a photo that you download onto the platform, you can get a Lithophane (an engraved model) that you can only be seen if you place it in the light.
What do you think of these artistic applications? Let us know in a comment below or on our Facebook and Twitter pages! Don't forget to sign up for our free weekly Newsletter, with all the latest news in 3D printing delivered straight to your inbox!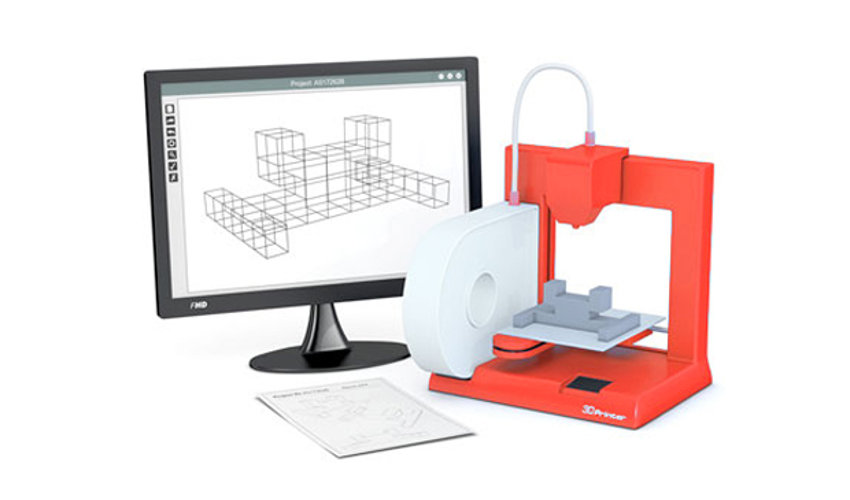 ---
You may also like