TOP 5 videos of the week: Robots, Glasses and more!
---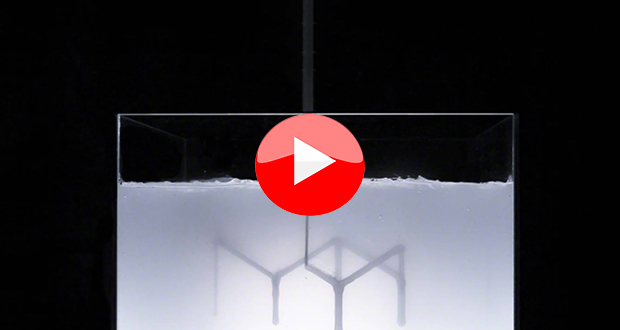 A new selection of the best 3D printing videos of the week, just for you! Find our TOP 5 videos of the week below and tell us what your favorite video is in a comment or on our Facebook and Twitter page. Don't hesitate to share your favorite videos of the week with us, or your favorites from our list with your friends!
TOP 1 – Rapid Liquid Printing
This week, the Self-Assembly Lab at MIT has debuted their a new technology called Rapid Liquid Printing, an innovation that came about after teaming up with Steelcase, one of the worlds' largest furniture companies. In this video, you will get an up close and personal look at how this technology works and see exactly what it can do!

TOP 2 – Oakley Radar Pace
In this video you will see the sports equipment company Oakley's newest innovation in wearable technology. This new pair of glasses is able to analyze, collect data, respond to you and so much more! Check out the video below to learn more about this ingenious technology and see exactly why it is the talk of the town.
TOP 3 – Plastic bottles + 3D printing = the structures of the future
TussFab is working on an innovation that uses plastic bottles and 3D printing in order to create new, functional designs. With an easy to use program that can turn anyone into an engineer, this is definitely something to check out if you're interested in helping to preserve the earth through 3D printing!
TOP 4 – MIT's 3D printing robot
MIT is back at it again with a new 3D printing robot that can print an entire structure in only 13.5 hours! Partially powered by solar panels, this little machine can really pack a bunch with all the extra abilities that it holds. To see this not so little robot in action, check out the video below!
TOP 5 – Desktop Metal, printing metal from your office
If you haven't heard Desktop Metal's new announcement this week, then you are in for a surprise with the video below. In this video, you'll get a more in depth look at the new 3D metal printing systems from Desktop Metal!
---
You may also like