TOP 5 videos of the week: Stratasys, SHRMP and more!
---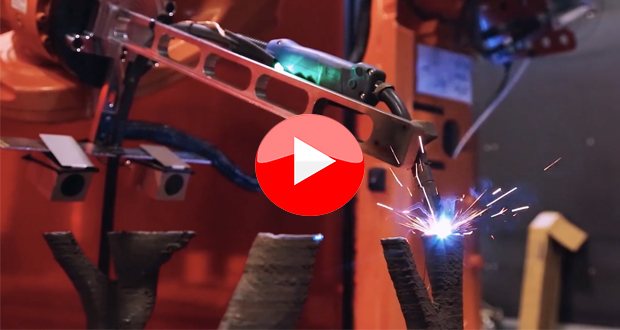 A new selection of the best 3D printing videos of the week, just for you! Find our TOP 5 videos of the week below and tell us what your favorite video is in a comment or on our Facebook and Twitter page. Don't hesitate to share your favorite videos of the week with us or your favorites from our list with your friends!
TOP 1- Stratasys and medicine
Stratasys is a name that we have all come to know, as they are one of the biggest innovators in the 3D printing industry today. In a world that is continuously being revolutionized by 3D printing technology, there is no surprise that Stratasys is helping to propel 3D printing forward in medicine through their products. See just how they are doing this below!
TOP 2- Expandable 3D printing
3D printing comes in all shapes and sizes, and new developments mean that it can develop in different temperatures as well! In the video below you will get to see how researchers at Georgia Tech are expanding and innovating with 3D printing and why!
TOP 3- Stratasys in the air
For our TOP 3 video, we have Stratasys again as they just can't seem to stop the innovating! In this video, we move from medicine to aviation to see how Stratasys is looking to make the aviation industry more sustainable. With 3D printing, Stratasys was able to create and demonstrate what they see as the future of the aviation industry. Find out more in the video below!
TOP 4- Shapeways jewelry making
Shapeways is taking you up close and personal with the 3D printing process for jewelry! If you are curious about the steps and processes that go into making beautiful pieces of art, Then this video is for you!  Check it out below!
TOP 5- SHRMP
Love robots and 3D printing? well, then this video is perfect for you! Below you will get to see a metal 3D printing robot and learn a little bit about what it does, what it makes and how it works! This video is really cool and it gives a new way to look at 3D printing!
---
You may also like