Tiny Bauhaus building: custom high-design architecture thanks to 3D printing
---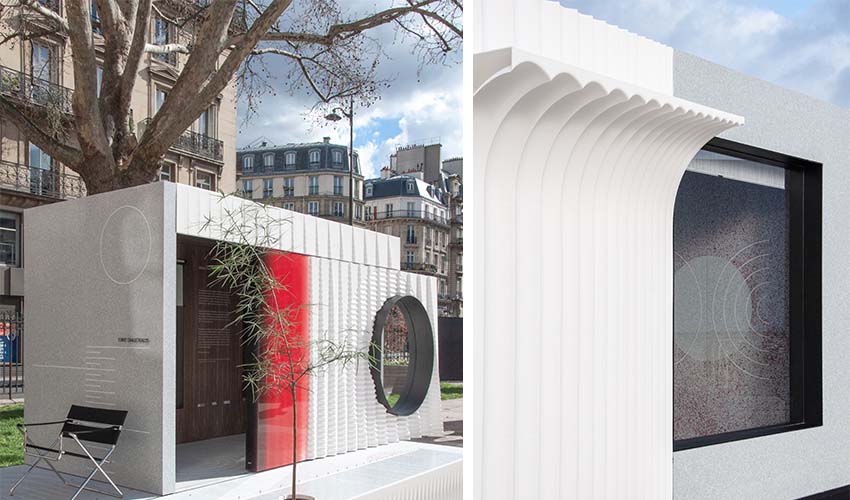 Aectual, the construction-tech company based in Amsterdam is a digital platform and 3D print factory that produces a variety of architectural elements. Recently, they revealed that they teamed up with DUS architects to create a novel 'Tiny Bauhaus' building. The 3D printed building showcases revolutionary mass-customisation building techniques and is also a unique homage to the Bauhaus movement, coming exactly 100 years after.
The design by the DUS architects uses the intelligence of 3D printing. In other words, the freedom 3D technologies are able to offer was fully explored in the design and fabrication process of Tiny Bauhaus. Canopies, seating and shelving seem to grow from the walls for example. In fact, installation of the building was fast, easy and error free.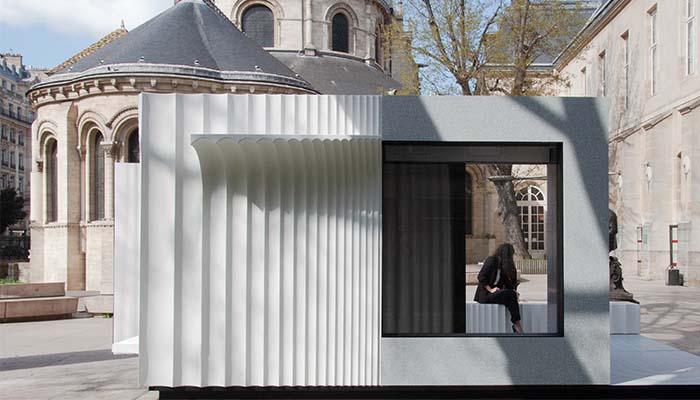 Hans Vermeulen, CEO of Aectual said, talking about the inspiration behind the design, "Bauhaus led to the modernisation of architecture, standardisation and mass-production, and now we enter a new era, offering tailor-made mass-production. We empower architects, such as studio DUS, to create truly bespoke designs".
Aectual software platform, facilitating digital design
Aectual is specialised in offering 3D printed architectural elements, produced instantly on-demand. The idea for the building was to focus on geometries that could be reproduced with ease. Using Aectual's platform, with which virtually any design can be digitally customised and 3D printed easily, the entire project was facilitated.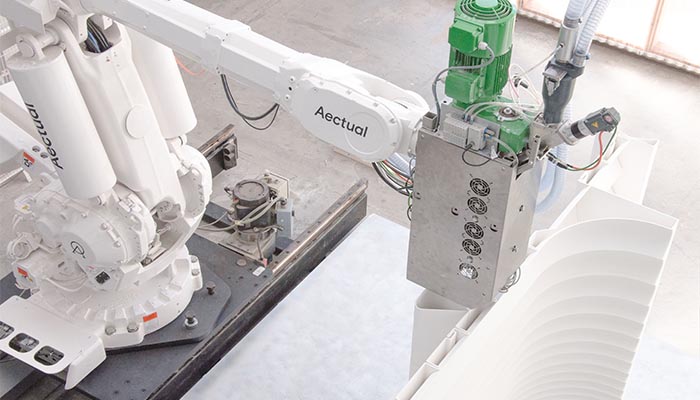 The materials used for the project were also innovative – they included bio-plastics, as well as a palette of glass, stone and wood. The bio-plastic can adapt to any colour, appear in many textures and is fully recyclable.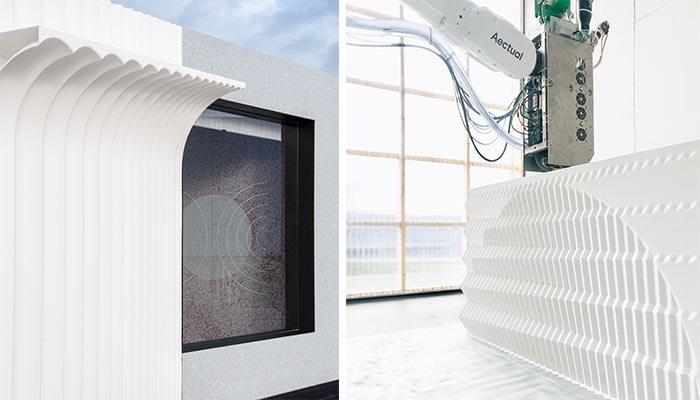 You can find more information on Aectual's website HERE and DUS' HERE.
Germany Travel commissioned the bespoke building that will tour Europe in 2019. You can experience the future of building design with the TINY (BAU)HAUS in Barcelona, Budapest, Vienna, Rotterdam, and more. It can now be visited at the Musée des Arts et Metiers in Paris.
What do you think of the prospect of tailor-made mass production for architecture? Let us know in a comment below or on our Facebook and Twitter pages! Don't forget to sign up for our free weekly Newsletter, with all the latest news in 3D printing delivered straight to your inbox!
---
You may also like