3D printed glitter bomb created by NASA engineer
Posted On January 4, 2019
---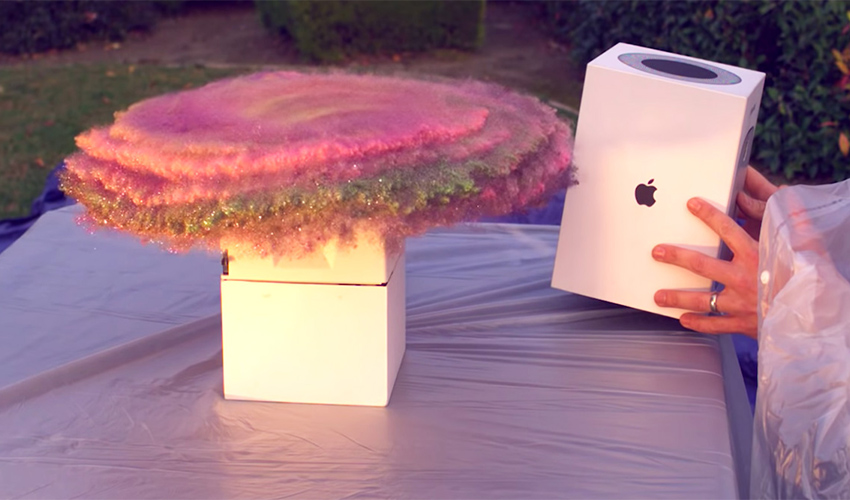 As online shopping is at an all time high, the tendency of people getting packages delivered to their front porch also come along. With this a new kind of criminal have also appeared, the package thieves or porch pirates if you will. Porch pirates simply disguise themselves as casual walker-bys. However instead of just passing by, they walk up to peoples' front doors and grab recently-delivered packages before the actual resident can retrieve them.
A crime that are especially lucrative around the recently finished holidays, with peoples more expensive purchases of items such as electronics and toys etc. One person who fell victim to such a steel was the ex-NASA engineer Mark Rober. As small steels like these are not worth the time of Police, he took justice into his own hands with a sparkly version of justice in form of a 3D printed glitter bomb.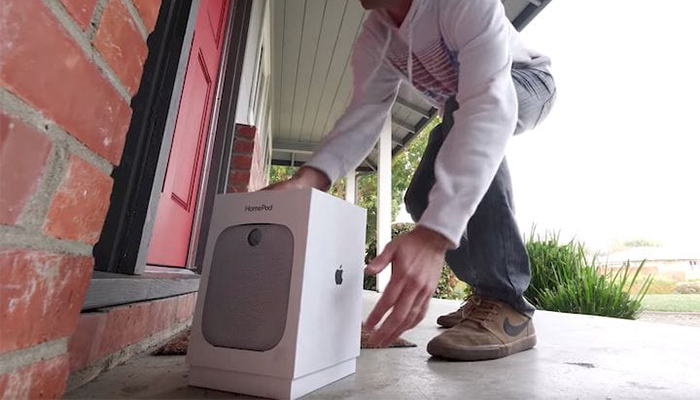 It is not the first time we have talked about 3D printing in connection with crafty solutions. Some of the more recent initiatives such as testing and getting around smartphones facial recognition is one example. Although the results from the 3D printed glitter bomb is quite a bit more entertaining.
A specially designed 3D printed glitter bomb
Rober previously worked 9 years for NASA. Here he amongst other things helped design components like the ones currently being used on the Mars rover. There is hardly any person more qualified to come up with a 3D printed glitter bomb such as this. His skills certainly came in handy when designing the bait package to cover the thieves in the shiny material.
The project, inspired by Mark Rober's childhood hero the young and crafty Kevin McAllister from "Home Alone", ended up taking 6 months of preparation. A period that resulted in Rober developing a custom circuit board, designing and 3D printing the housing, connecting the various switches and motors, along with writing the code to make it all work. As the Professional Rober is, he gave the glitter bomb an extra twist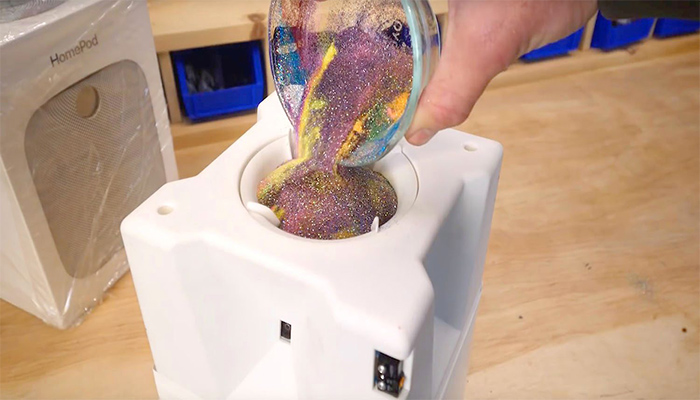 The special design also contain a GPS tracking system. The system is only activated when removed from the geofence set up around Rober's property. Ones the lid is lifted from the package; a specially-designed cup filled with extra-fine glitter is rapidly spun by a motor that ejects set glitter in all directions. All while four omnidirectional, cameras synced to the cloud film the events and captures the thieves responses. Not to mention the extra touch of a faul smelling fart spray. Activated repeatedly until the lid is put back on. Wrapping up the perfect revenge, teaching the no-good doers a lesson in how to behave.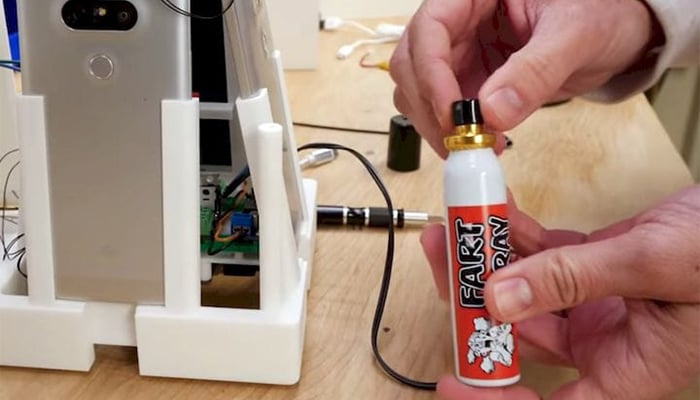 Check out the video below to see how the event carried out:
What do you think of this 3D printed glitter bomb? Let us know what you think in a comment below or on our Facebook and Twitter pages! Don't forget to sign up for our free weekly Newsletter, with all the latest news in 3D printing delivered straight to your inbox!

---
You may also like