3D Daily Show #3: Moving Towards Industrialization of AM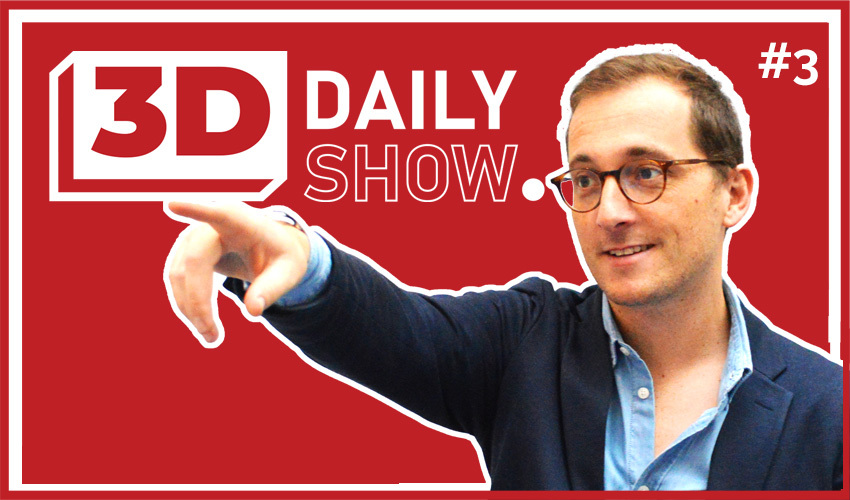 How is additive manufacturing industrializing? Though a dream for many years, it has been at this Formnext that we have truly started to see the full realization of AM for industrial purposes such as manufacturing. To accomplish this impressive feat, many have pointed especially towards the importance of materials and design for additive manufacturing (DfAM). These two keys to industralization along with innovative technologies, are showing that the sky might truly be the limit when it comes to additive manufacturing.
To learn more about the topic we spoke again with some guests for the 3rd episode of the 3D Daily Show, which took place on November 18th. Join Alex Martel along with Sylvestre Perrin from Prodways, Dennis Glinski from AM Polymers and Cody Burke, from one of the Formnext Start-Up Challenge winners PrintParts.
 What do you think of the increased use of AM for industrial purposes? Let us know in a comment below or on our Linkedin, Facebook, and Twitter pages! Don't forget to sign up for our free weekly Newsletter here, the latest 3D printing news straight to your inbox! You can also find all our videos on our YouTube channel.