Zortrax launches Inkspire; its first 3D resin printer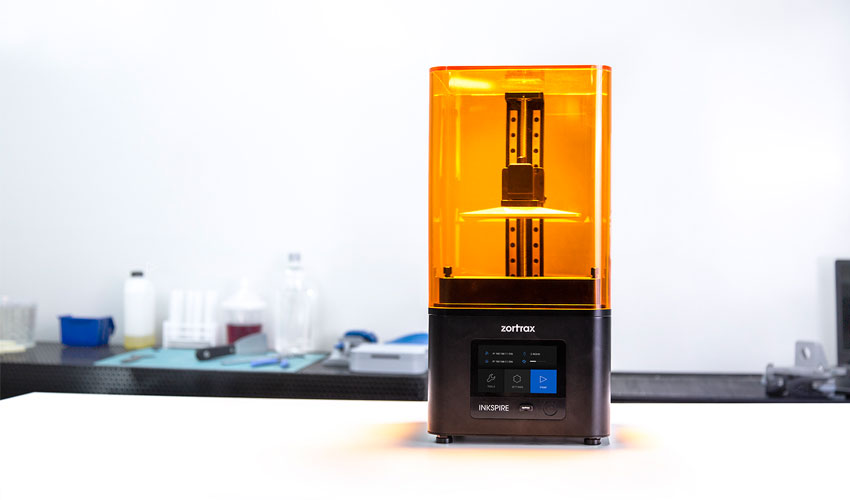 The Polish manufacturer Zortrax is an indisputable specialist in office FDM 3D printers. However, it is taking a new turn and have announced the launch of a new resin machine, the Inkspire. Instead of turning to more conventional stereolithography, they chose the Liquid Crystal Display (LCD) technology and claims that this machine is 8 times faster and 9 times more accurate than other 3D SLA printers.
Stereolithography technology is now highly appreciated by the level of detail it can offer. The amount of 3D printers that rely on light curing are becoming more numerous, especially because the printing processes are changing. We have seen Digital Light Processing (DLP) which relies on the use of a projector instead of a laser to be faster than the SLA. However, we also see LCD on the market, which opts for an LCD screen as UV light source. A process that combines both precision and speed. It is with this niche that Zortrax embarked on 3D resin printing.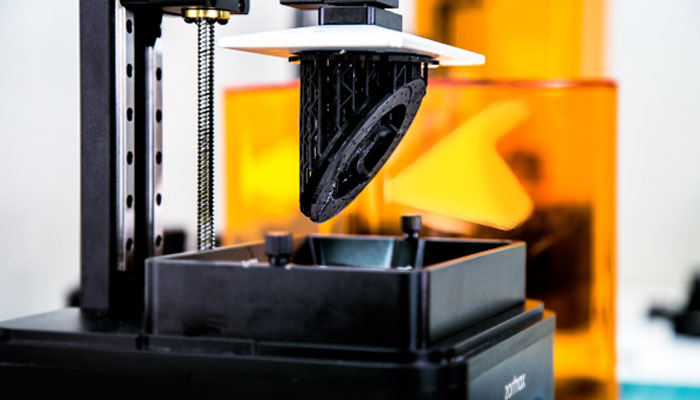 The features of the Inkspire 3D printer
While recently launching its M200 Plus , the Polish manufacturer presents its Inkspire machine with a print volume of 74 x 132 x 175 mm. If we look more closely at its technical specifications, we note that it promises a layer thickness of at least 25 microns and a printing speed of 20 to 36 mm per hour. The manufacturer states: "Inkspire maintains high operating speed and accuracy, regardless of the workspace used. With a printer manufacturing 50 to 80 parts in 1:30, 30 printers working together can offer a monthly output of about 360,000 to 500,000 pieces. That's why Inkspire can function as a base production unit in easily scalable 3D printing farms that can produce short runs."
The Polish company has developed its resin Zortrax Resin Basic, available in white. It would guarantee high precision and good mechanical properties. The machine is compatible with most resins on the market. As for applications, Inkspire is ideal for all jobs that require a great deal of detail. This especially among dentists, jewellers and watch designers, and others. Zortrax adds "From art to engineering, Zortrax Inkspire is perfect in all applications where superior precision makes the difference."
Finally, the new 3D printer is equipped with an ultrasonic cleaner to facilitate the post-processing work, Zortrax Ultrasonic Cleaner. The manufacturer explains that it is enough to fill it with water, to immerse the printed part there and to light it. The device then cleans the model through the emission of high frequency sound waves. The Inkspire printer will be available starting at $ 2699 this fall. You can already find more information on the Zortrax website.
What do you think of this new 3D resin printer: the Inkspire? Let us know in a comment below or on our Facebook and Twitter pages! And remember to sign up for our free weekly Newsletter, to get all the latest news in 3D printing send straight to your inbox!