Zortrax is Sending a Conductive Demonstrator Aboard the WISA Woodsat Space Mission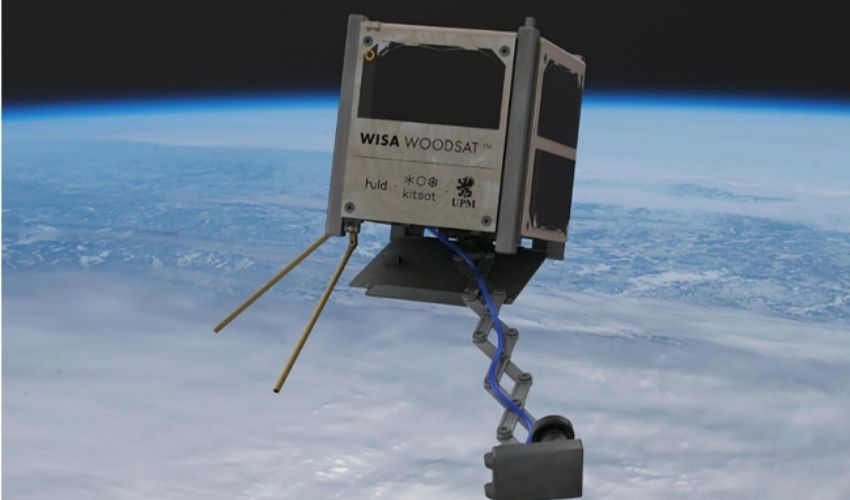 WISA Woodstat Space Mission
PEEK is a 3D printing material that can prove quite difficult to print with due to its high melting temperatures that can reach over 400°C. Furthermore, when cooling down to room temperature, PEEK contracts significantly which introduces structural stresses inside the printed part which can then cause warping or even cracking. The Zortrax engineers used printing temperatures that exceeded 430°C — which was quite high, even for PEEK. This was because the engineers wanted to achieve a uniform distribution of graphene nano-particles and carbon nanotubes, which would increase the conductivity of the conductive paths. One of the primary objectives of the WISA Woodsat mission is to test new materials and uncover manufacturing methods for the space industry. With big startups joining the newest space race, this mission may reveal new techniques that will be applicable to many aspiring space explorers.
Several parts of this CubeSat are made of birch wood that is covered with a coating that is made to protect the wood from the space environment. The CubeSat will be launched onboard the Electron rocket which is partially recoverable and has significant portions of its body made of lightweight carbon composites. Learn more about the WISA Woodstat space mission HERE.
What do you think of the WISA Woodsat CubeSat space mission project? Let us know in a comment below or on our Linkedin, Facebook, and Twitter pages! Don't forget to sign up for our free weekly Newsletter here, the latest 3D printing news straight to your inbox! You can also find all our videos on our YouTube channel.
Cover Photo Credit: Zortrax