Zmorph Takes on the Professional 3D Printing Market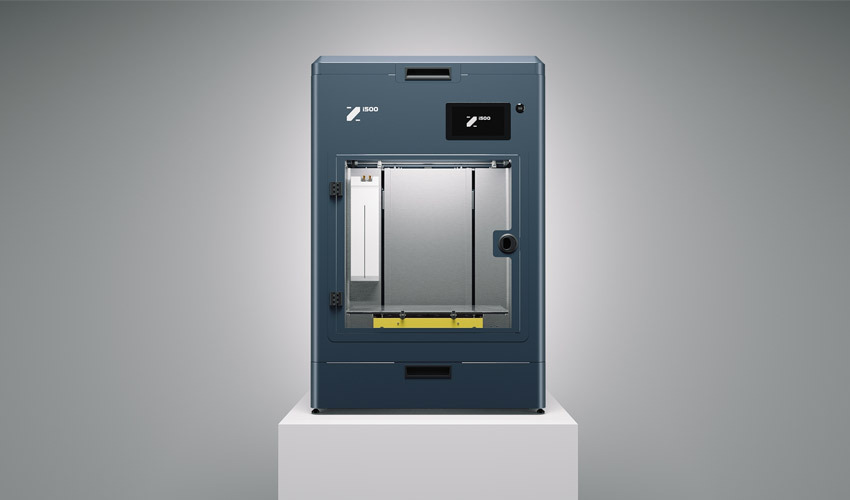 Last December, the Polish manufacturer Zmorph revealed its move away from the desktop printer market with the launch of its professional machines. The company introduced the Zmorph Fab, an all-in-one 3D printer with interchangeable heads to offer users milling, engraving and laser cutting functions. The company is now back in the spotlight with a new large-format machine, the Zmorph i500, designed for industrial markets such as automotive and aerospace. It will officially launch on April 20, but here's a quick first look at the machine!
Founded in 2012, Zmorph is mainly known for its multi-tool 3D printers that offer the possibility of combing several manufacturing methods like 3D printing, milling or even laser cutting. Its hybrid machines are known for being easy to use and relatively affordable. In 2020, the company raised $1.2 million and took a strategic shift: it wanted to address the professional and industrial market. It approached HBOT and together they came up with a machine that would meet the needs of professional users. Hence the Zmorph i500 was born.
Zmorph i500, a professional 3D printing solution
The new 3D printer is said to feature a much larger building platform as well as continuous 3D printing, allowing engineers to maximize productivity and performance. Still based on the fused deposition modelling (FDM) process, the Zmorph i500 incorporates quality components to provide a durable solution with high uptime and maximum throughput. Full technical specifications will be revealed on April 20.In terms of applications, the Zmorph i500 is aimed at the aerospace sector as well as the automotive, R&D and military industries, according to the manufacturer. It is ideal for the production of parts in small series, the tooling or fast prototyping.
Magdalena Jagiełło, CEO of Zmorph, adds: "The recent changes taking place at Zmorph show that the company is ready to achieve more. The new 3D printer, i500, will, for sure, open up new possibilities to engage with the 3D printing industry. 3D printing has not yet shown all of its capabilities and the Zmorph team wants to be a part of advancing this technology, allowing it to be used more and more in factories. This time, we will be delivering something that is unique in its class."
We will see you on April 20 to learn more about the Zmorph i500! In the meantime, make sure to visit the Polish brand's website to discover its range of FDM machines.
What do you think of this strategic move? Let us know in a comment below or on our Linkedin, Facebook and Twitter pages! Sign up for our free weekly Newsletter here, the latest 3D printing news straight to your inbox! You can also find all our videos on our YouTube channel.