Zmorph i500, a Safer Industrial-Grade Machine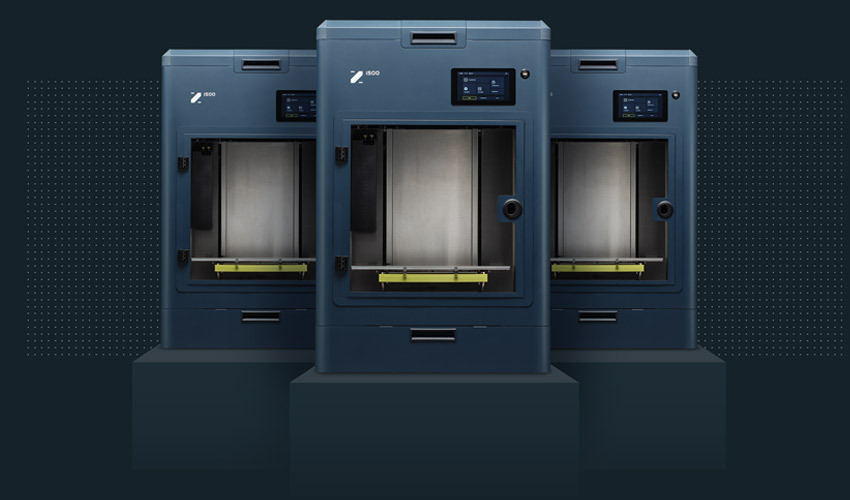 We announced it to you two weeks ago: Zmorph has officially launched its new professional 3D printer, the Zmorph i500. With a printing volume of 500 x 460 x 300 mm, the machine should be able to meet the needs of various industries such as automotive, aerospace or R&D. Additionally, it integrates several control and safety features to offer quality print jobs and greater productivity. The Zmorph i500 is available from today with a price starting at $6,399.
In December 2020, Zmorph announced a repositioning of its brand, which had, since its founding, been more focused on makers and DIY and fabrication enthusiasts. It should be noted that up to now the Polish manufacturer has been mainly known for its multi-tool machines that integrate different manufacturing processes such as milling, laser engraving and of course, 3D printing. This time, it has decided to move away from these all-in-one machines by directly moving into the professional 3D printing market with its new Zmorph i500.
Marek Kłos, Zmorph's Vice-President and CSO, explains : "Zmorph has been present in the additive manufacturing market since 2013. This time in the industry has allowed us to acquire the necessary experience and R&D proficiency to enter the professional market. Last year, despite covid, we implemented a full company rebranding and released a new all-in-one machine – Zmorph Fab. Now with the Zmorph i500, we are ready to compete with professional segment market leaders. Zmorph i500 is an easy to operate and maintain, modern, large-format 3D printer that was designed to fulfill the needs of even the most demanding users from the industry. i500 was carefully developed with  valuable feedback and opinions from our customers and distributors network. It's built like a tank and made for effectiveness and 24/7 operation. All that with a very competitive price tag."
The first technical feature worth noting is the print volume of this FDM machine, which is a bit larger than the average desktop 3D printer. It is a dual extrusion machine, equipped with a Nozzle Lifting System and several sensors to ensure quality and reproducibility from one print to another.
In terms of user experience, the Zmorph i500 has an ergonomic touch screen in order to easily start and control the machine. Moreover, the Filament Flow System allows it to launch its printing in complete safety since it automatically detects any possible printing problems such as filament jams for example.
Finally, the door of the Zmorph i500 is electrically locked to ensure safety while it is in operation. Additionally, the Zmorph i500 is equipped with a filtration system for particles released during printing, significantly improving user experience in any working environment.
The Zmorph i500 is currently compatible with a wide variety of thermoplastics such as PLA, ABS and PETG. The 3D printer starts at $6,399 and is available directly from the manufacturer's website HERE or through its worldwide distribution network.
What do you think of the Zmorph i500? Let us know in a comment below or on our Linkedin, Facebook and Twitter pages! Sign up for our free weekly Newsletter here, the latest 3D printing news straight to your inbox! You can also find all our videos on our YouTube channel.