Zaxe Moves to Solidify its Presence on the International Stage with the Launch of the Z3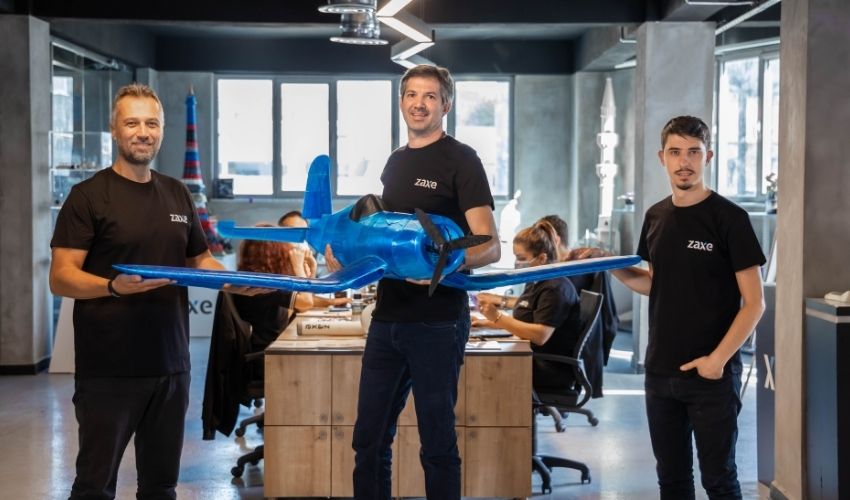 Though 3D printing is often perceived as dominated by American and Western European manufacturers, over the years we have seen an increase in printers released by companies in other regions, especially Asia and the Middle East. One such market that is small but growing on the international stage is Turkey. Rarely discussed even a few years ago, thanks to growing players in the domestic market Turkish printers are starting to be seen more internationally. One notable example of this is the company Zaxe, a leading 3D printer manufacturer specializing in fused deposition modeling (FDM) machines in the Istanbul. Already popular on the domestic market, it has turned its attention more towards the international market with its most recent launch, including their latest professional FDM machine, the Z3.
Since its founding in 2015, Zaxe has grown immensely. It has raised over $5 million USD over the years and has quickly established itself as one of the leading 3D printer manufacturers in Istanbul. Well-known on the domestic market for their X series, which started with the X1 and has continued with the xlite, their newest series Z, including the Z3, has already allowed the company to start pushing its presence abroad with micro-exports to America, Canada, Azerbaijan and GCC countries. However, they wish to go even further on the international stage, not the least as a way to meet increasing global demand. As such, on September 20th, 2021 they launched their latest machine Z3, as well as the xlite+ and Z2, marking the company's plans to expand exports to other countries.
What to expect from the launch
Originally consisting of the Z1, as well as its sibling the larger volume Z1+, the Z series are Zaxe's professional FDM solutions. Compared to the Z1 and the Z1+, the Z3 is larger, with a build volume of 400x300x350mm compared to the Z1+ which is 300x300x300mm. More importantly, it is even faster than its predecessors with a max speed of 300mm/sec compared to the older models which had a max speed of 80 mm/sec.
The Z3 also has a number of special features including fully automatic print calibration, which is especially useful for professional 3D printing as users can save on time and filament thus preventing costly printing errors. Also, compared to previous models, it has a more flexible printing surface, meaning it is easier to remove parts from the printing surface. Especially useful when you consider that Zaxe has made the machine compatible with all standard 3D printing filaments, including those that are difficult to print like ABS.
The company has also released the Zaxe xlite+ from the X series as well as the new Zaxe Z2. Similar to with the Z3, these latest machines have improved on previous models thanks to a variety of features including next generation 3D technology. The Z2 in particular is interesting as though it is smaller than the Z3, with a print area of 220x230x250 mm, it has same features as the other printer, though a lower price. All three machines have been designed to continue with the company's aim to make their 3D printers to be adaptable to a user's individual needs and easy to use, Zaxe even notes that they heavily took into account user input when creating these latest machines.
Baki Gezgen, the founder of Zaxe, concluded: "We want to make 3D printing accessible and easy to use. This year we combined our Klipper firmware with our Zaxe Firmware and used all the features of our core xy design so we can print even faster with the new z series. One of our goals was to solve a common problem with 3D printers; nozzle clogging and short lifetime. That's why we make all our 3D printers compatible with the E3D ecosystem. In this way, we adapt our structural architecture to E3D updates and new modules. With the perfect harmony of Zaxe Firmware and xDesktop, we guarantee that you will receive your prints with the touch of a button without any problems." One thing is sure, after such great success on the domestic market, it certainly seems possible that Zaxe will also come to be a major player on the international stage in the years to come. The Z3 is available on Zaxe's website with a starting price of €2,790. The x-lite+, starting at €990, and the Z2, from €1490, are also available. You can find more information HERE.
What do you think of Zaxe's launch of the Z3? Let us know in a comment below or on our Facebook and Twitter pages. Don't forget to sign up for our free weekly newsletter, with all the latest news in 3D printing delivered straight to your inbox!
*Thumbnail Photo Credits: Zaxe