Z-PEEK from Zortrax Confirmed Suitable for Spaceflight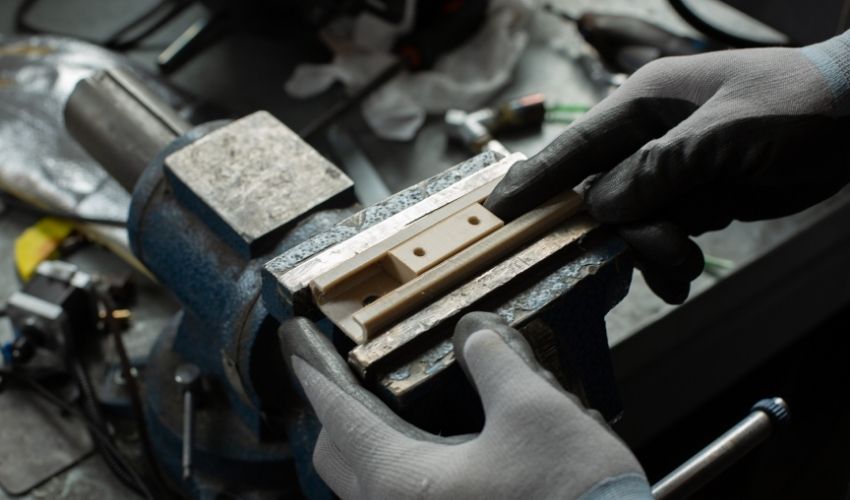 When it comes to exploring the unknown, what better than innovative, flexible technologies which can adapt to any need? For that reason, one of the largest adopters of additive manufacturing in the past few years have been organizations working on applications in outer space. From NASA to SpaceX and more, 3D printing has truly found its place when talking about 3D printing outside of our planet. And now we have yet another example. Zortrax's Z-PEEK filament has been confirmed officially to meet ESA's outgassing requirements meaning that it has been cleared for spaceflight.
Outgassing is defined as "the release of a gas that was dissolved, trapped, frozen, or absorbed in some material." This might sound complicated, however essentially it means that gas trapped in a solid is being released, such as with evaporation. Though it is not often considered for materials on earth, it is a critical thing to consider in high-vacuum environments, such as deep space. This is because these gases can severely degrade the performance of fragile spacecraft components like sensors. Now Z-PEEK joins a list of only a few polymers that can be used for parts going into space.
The Properties of Z-PEEK
According to Zortrax, Z-PEEK, which as you may have guessed is a PEEK filament, is one of the strongest polymers on the planet. Indeed, the company claims that the material has a strength-to-weight ratio that is compare to stainless steel as well as exceptional thermal properties and radiation and abrasion resistance. Now that its compliance with ESA's ECSS-Q-70-02A standard (which corresponds to standards on outgassing) has officially been confirmed, it is definitely suitable for use in the space industry, even in out of cabin applications.
PEEK is often used in the aerospace sector thanks to its incredible mechanical properties. Though expensive and difficult to print, the material has been available for a number of years as a filament and is seen as an appropriate and lighter substitute to metal. In this regard, Z-PEEK is no exception. In fact, the press release notes that in ESA testing, the filament's mechanical properties were found to be among some of the highest ever reported in scientific literature. Though it is only able to be printed on Zortrax's Endureal 3D Printer, it is quickly showing its worth. The material is already being used for projects the WISA Woodsat CubeSat space mission.
Michał Siemaszko, Head of Research and Development at Zortrax, concluded: "Compliance with outgassing requirements is absolutely crucial when it comes to providing materials for space industry. Having those properties confirmed by tests done at ESA's ESTEC facilities and getting an official report from those tests enable us to provide more value to our most demanding customers." You can find out more about Z-PEEK and its properties on Zortrax's website HERE.
What do you think of Z-PEEK from Zortrax? Let us know in a comment below or on our Linkedin, Facebook, and Twitter pages! Don't forget to sign up for our free weekly Newsletter here, the latest 3D printing news straight to your inbox! You can also find all our videos on our YouTube channel.