You can now get up in the air with the 3D printed jet suit
The idea of man flying is a dream that has been pursued for centuries. A dream that seemed like science fiction or belonging to Iron Man, but is now possible with Richard Browning's development of:  the 3D printed jet suit allowing you to go up in the air. This development has started the commercialisation with a whopping £ 340,000 (€ 380,000) on the Selfridges website. Would you pay this amount for flying without limitations?
Based on the renowned Iron Man character, Browning, CEO of Gravity Industries, explained: "It started as an exploration along with the daily work." We realised that we were heading in a direction that had already been thought: the character of Iron Man. What people find funny is that I am not a formally trained engineer, but I have always liked to dismantle things and create things. "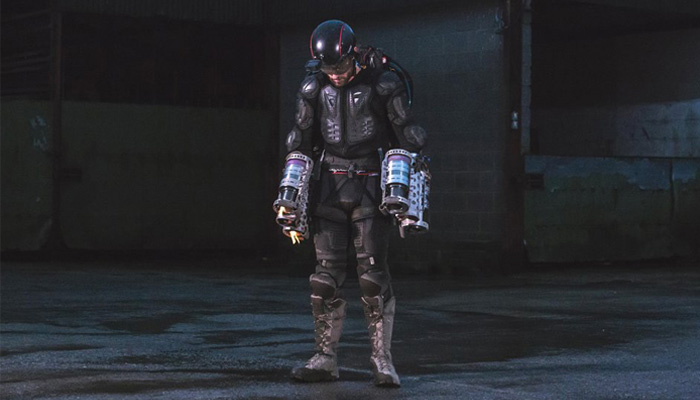 The development of the 3D printed jet suit
To start with this idea, the company received an investment of $ 650,000 from Silicon Valley entrepreneurs, and after years of study and development, it was announced last year, that it was ready to take off. A suit with 1,000 horsepower can reach speeds of 90 km/h, although the suits come with a recommended limit of 50 km / h and are capable of reaching a height of up to 3,650 meters.
This suit with components printed in 3D metal , which works based on kerosene and weighs 27 kg, has 5 turbines under the arms and the back that allow the displacement. To control is achieved in a fairly simple way, just by using the movements of the body is it possible to go to the desired direction.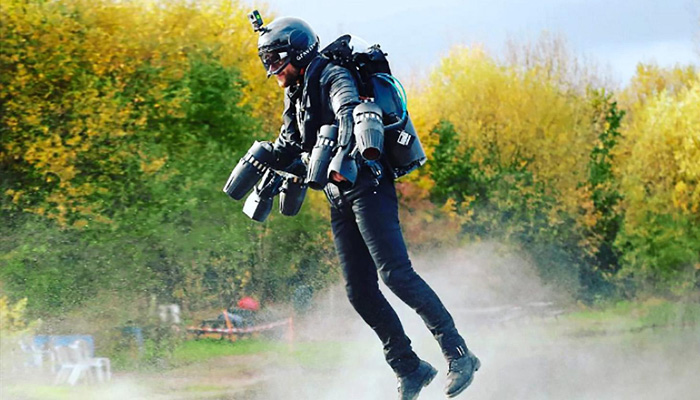 After its first demonstration in 2017, 9 buyers emerged asking for their tailored suit , one of the most prominent was the actor Tom Cruise, who will begin his training on 3D printed suit shortly. Although it is still a proposal that seems to be far from the reach of a person who does not have millions, Browning commented that he is working on different collaborations for his development, including the military ones. Will it be possibilities to see this 3D printed jet suit in action on battlefields?
An innovation of this caliber is according to the creators, almost like seeing the flight of one of the first aircrafts in history. Bosse Myhr, director of men's clothing and technology at Selfridges, said: "The suit is the equivalent of launching the first plane, we are on the cusp of an era in which aeronautical technology can finally be in the hands of the consumer and we are proud of being the first to offer this."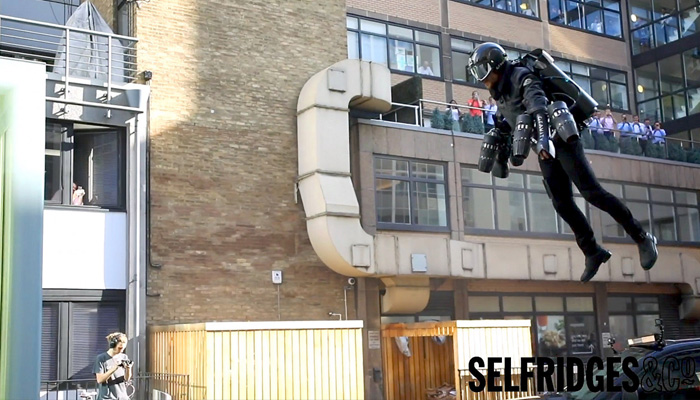 Last week we mentioned the CUDA the aquatic propeller, or jet pack if you will, that will help you move in the sea, and now with the arrival of this suit it leads towards a future with possibilities where in a few years anyone can fulfil his or her dream of being a superhero. Imagine going to work every day in your own 3D printed jet suit.
See one of the first flight tests below and generally for more information visit the official website of Selfridges here.
What do you think of this "Iron Man" 3D printed jet suit? Let us know in a comment below or on our Facebook and Twitter pages! And remember to sign up for our free weekly Newsletter, to get all the latest news in 3D printing send straight to your inbox!