Former Head of the Yeezy-Adidas Innovation Lab Founds FCTRY Lab, a Sneaker Prototyping Lab Using 3D Printing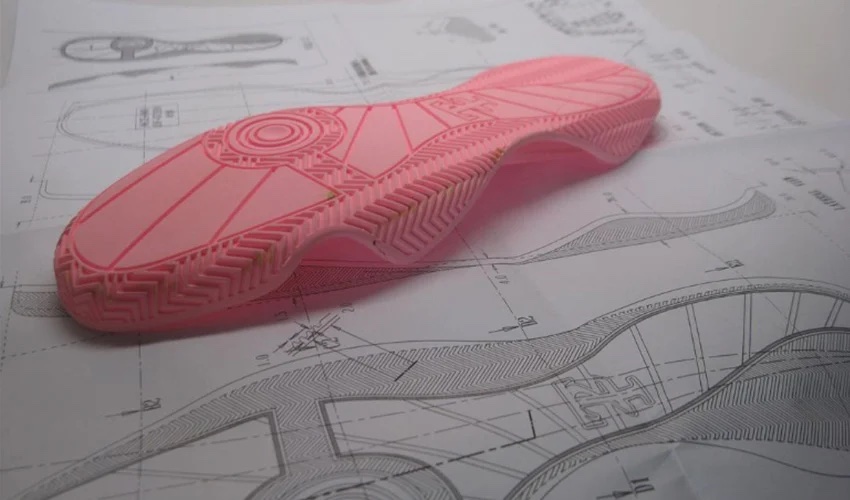 Adidas is known worldwide for its sports products, shoes and even fashion accessories like sunglasses. And for the past few years, the German company has been using 3D printing to improve the performance of sportsmen and women, such as with the 4DFWD or the 4D Fusio. The company is also famous thanks to its former collaboration with Yeezy, the brand of the musical artist Kanye West. The team included Omar Bailey, a former manager of the company's Innovation Lab. He was responsible for developing and manufacturing products as a design engineer. Now that same Omar Bailey is branching off on his own, launching FCTRY Lab, a shoe prototyping lab that aims to use 3D printing to speed up production.
FCTRY Lab is born from a collaboration between Bailey and Abhishek Som, a former Wall Street executive. The partners are working with Stratasys to adopt 3D printing technologies and to take a more environmentally responsible approach to show prototyping. Moreover, through this partnership, the FCTRY Lab aims to support emerging and renowned designers and brands. To support the creation of the lab, $6 million was raised through a fundraising effort.
Using 3D Printing to Accelerate Production Capabilities
As you know, additive manufacturing offers significant benefits in terms of production capacity. For product creation, Stratasys PolyJet technology is used, especially for footwear textiles. According to the FCTRY Lab, using this design method will avoid risks and delays in overseas supply chains, speeding up sneaker product development from 8 to 12 months to 1 to 3 months. In addition, textiles are one of the most polluting industries in the world. Thus, 3D printing should enable the laboratory to adopt a more sustainable behavior, especially in terms of resource management.
The lab is expected to be fully operational in early January, although it already began shoe production several months ago. The FCTRY Lab has already designed, prototyped and manufactured several lines in collaboration with well-known partners, including a reigning winner of the Super Bowl. With over 20 years of product development experience, Omar Bailey has created footwear for artists such as Jay-Z and Lady Gaga and athletes such as Karim Benzema. If you would like to learn more about the FCTRY Lab, you can check out their website HERE.
What do you think of FCTRY Lab? Let us know in a comment below or on our Linkedin, Facebook, and Twitter pages! Don't forget to sign up for our free weekly Newsletter here, the latest 3D printing news straight to your inbox! You can also find all our videos on our YouTube channel.
*Cover Photo Credits: FCTRY Lab