XYZPrinting unveils disruptive 3D printers for the professional market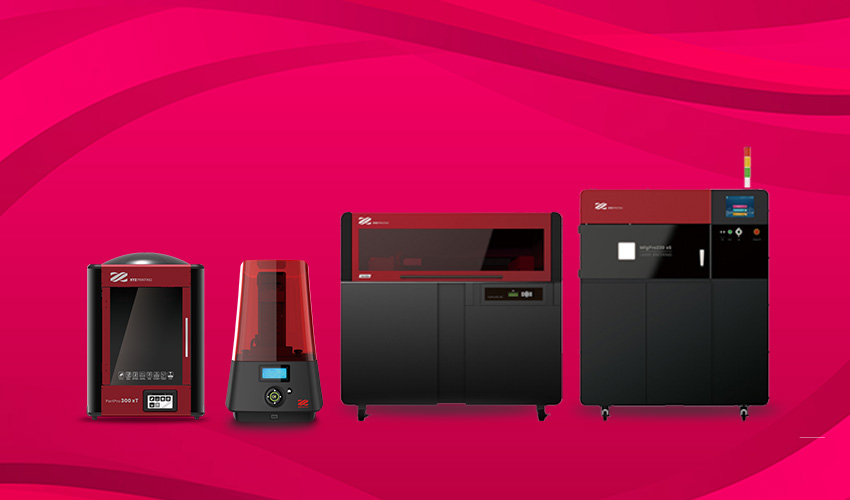 With the launch of its new range of colour 3D printers a few months ago, the Asian company XYZprinting is providing competitive solutions for the professional market. The company aims to repeat the success of its desktop products with its professional offering. The expansion builds on XYZprinting's existing range of industrial printers and materials, which it previously developed after a thorough R&D process. These printers cater for every type of business, from individual entrepreneurs looking for an easy and affordable way to print prototypes to automotive manufacturers looking to make precise and technically advanced parts for their vehicles.
Since its arrival in the industry, the company based in Taiwan has positioned itself as one of the leading desktop 3D printer manufacturers, particularly in the educational sector. In 2018, according to the CONTEXT study, XYZprinting obtained 19% of the market share, positioning itself as the company with the highest sales of desktop machines that year. "This is an exciting time for the company. We are already the leading desktop 3D printer brand in the world and are now bolstering our range of industrial 3D printers to expand on this success", said Fernando Hernandez, EMEA MD of XYZprinting.
With the help of its team of engineers, and with 1,255 patents under its belt, the professional range is now available as of 1st July in the UK, Germany, France, Poland, Russia and Greece, and will be sold through XYZprinting's resellers, which include Print IT 3D, DiscDirect, Logicom, 3Dphoenix, AMCore and ANIMA.
The range focused on the professional market
PartPro300 xT, high performance 3D printing
The PartPro300 xT is the arrival of the brand to dual 3D printing focused on the professional market. With this machine, the brand offers the ability to print with different materials and colours. With a good build volume and a heated chamber; it can print multiple material types including ABS, PLA, Tough PLA, PETG, Nylon, Water-soluble PLA, Carbon Fibre and Metallic PLA.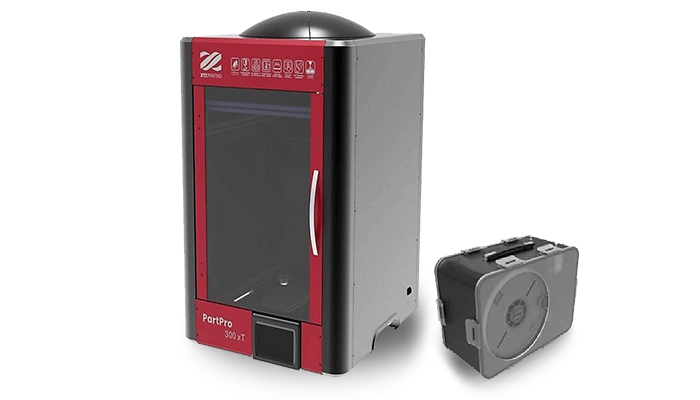 PartPro350 xBC, full-color production
This professional 3D printer uses Binder Jetting technology. According to the manufacturer, it is 150% faster than any machine that currently uses this technology, it speeds up to 18mm/h for a fully loaded build volume. The printer offers full-colour printing in one process by integrating all steps and curing, colouring and 3D stacking at once, with CMY three-colour ink and transparent binders. It also includes a new Slicer 3D  software.
MfgPro230 xS, your SLS machine for the professional market
The MfgPro230 xS is one of the biggest 3D printers that use SLS technology, it has a CO2 laser with a high printing speed of up to 20 mm/h, can print up to one litre per hour. This 3D printer is designed for the development of small series, no supports are needed, resulting in less material being used and fewer breakages due to the isotropic mechanical properties of the technology. It has a removable printing tray and a build volume of 230 x 230 x 230 mm. This SLS 3D printer is to be used in the professional market in sectors such as aerospace or automotive.
PartPro100 xP, a new resin machine
The PartPro100 xP joins the range of resin 3D printers of the brand, based on DLP technology. This plastic polymer machine is designed for professionals who are looking for small parts where accuracy and details are critical. It has a build volume of 64 x 40 x 120 mm, and according to the manufacturer it is one of the most affordable resin machines on the market.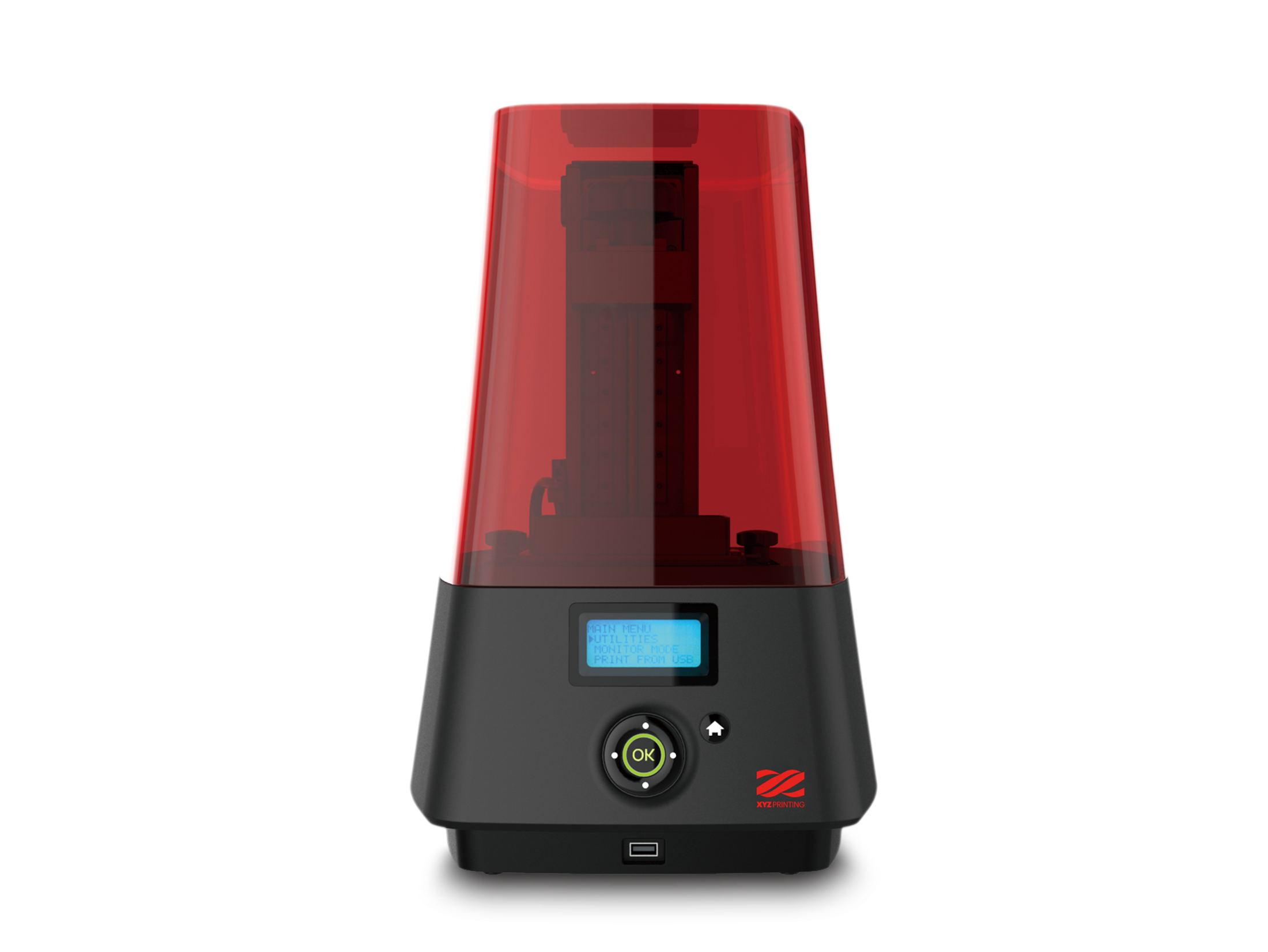 EeezCure/MultiCure180, the perfect finish
In addition to the machine, the manufacturer has launched two curing and post-processing machines that complete the DLP 3D printer, the Eeezcure180 (375-405nm) and the MultiCure180 (355-425nm), designed to improve the mechanical properties of parts created with resin technologies. Integrated with LED diodes of a wide range of UV wavelengths, they can cure a wide range of resin materials. Both are capable of curing printed parts in most resin machines on the market.
What do you think of XYZPrinting's new 3D printers? Let us know in a comment below or on our Facebook and Twitter pages! Don't forget to sign up for our free weekly Newsletter, with all the latest news in 3D printing delivered straight to your inbox!