XYZBAG, 3D printed personalised handbags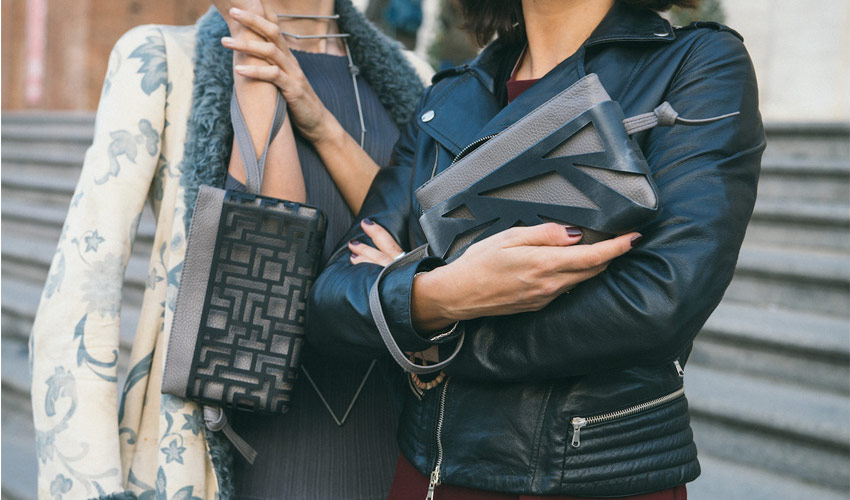 XYZBAG is an Italian brand based in Turin that has chosen digital craftsmanship: it combines traditional design methods and additive manufacturing technologies to produce unique bags. Customisation is undoubtedly one of the reasons why more and more designers are turning to 3D printing: it allows them to create custom-made objects at a lower cost and quickly. We have already seen 3D printed shoes or glasses; this time we are turning to an equally useful accessory, the handbag. We met Annalisa Nicola, co-founder of XYZBAG, to learn more about the role of 3D printing in the development of these handbags and the importance of personalisation in the fashion industry.
3DN: Can you present yourself and tell us about your first approach to 3D printing?
I have inherited an entrepreneurial mindset from my father, cofounder of an Italian plastic company. After I graduated in Ecodesign in Turin, I've been working in the field of design, from the idea to the finished product across B2B communication for the past 15 plus years. A major focus for me has been on plastic materials & technologies, playing a mediating role between creative departments and technicians involved in the creation of new products. When I first investigated 3D printing technologies, additive manufacturing was already established in the business industry for the development of prototypes. Unknown and original was the idea to look at these technologies from a manufacturing perspective.
I started being fascinated with 3D printing thanks to an illuminating book "Makers: The New Industrial Revolution by Chris Anderson". I usually say it helped me realise that something that didn't exist yet was possible. I really enjoyed the FabLab culture, open-source digital shops where modern enthusiastic experts provide tools and expertise to help you realise your ideas. In that context I made my first trials, with the latest generation of the Sharebot 3D printer. My first bag model was made using FDM technology. I was totally fascinated by the filament, the amazing mystery of transforming digital dimension physically, in a reasonable time. The additive layer effect introduces an interesting new aesthetic. Looking at that filament I understood that something extraordinary was happening.
3DN: What is XYZBAG and how the idea to develop the project with 3D printing came up?
XYZBAG is a brand that wants to combine innovation, technology and recoded manufacturing (limited on time) into "talking" physical items. In order to face the environmental emergency, we create high value plastic items, symbolic niched products for occasional events, situations or special gifts. We imagine a future without over-production and environmentally devastating waste by not holding inventory. The first way to not produce a waste is not to create it. Customers develop a genuine bond with their product and this enhances the sense of affection for it. The result: we help extend the life of a product against a disposable culture.
Our 3D bags are a fashion medium to easily bring people to the world of 3D printing through a wearable item that embodies uniqueness. My vision is a future where economies of scale and economies of one will coexist: economies of scale for parts produced at high volumes, and economies of one for highly customisable products that can be built layer by layer. In this panorama new professional skill will occur in order to manage complexity. By increasing the interaction between customers and design, all the stages of product development, from idea to production will require collaborative innovative mindset at a level never before seen.
3DN: Can you explain the process of manufacturing a 3D printed bag?
Each project we encounter is unique. That's why we start with a special dialogue with our customer. Our 3D bags are a system product. We combine Italian traditional craftsmanship and innovative 3D technologies. Any 3D printed cover begins with a digital solid model, created through computer-aided design (CAD) software. Our clients can select among different cloud design suggestions (skyline, logo, text, different style), based on 3 master products (DADA, GRETEL, TRADA) or simply ask us to generate one specific for them. This is the most delicate stage. The art of digital personalisation requires a huge expertise in creating a file suited for 3D printing, and the ability to produce anything that can be imagined by the customer, rather than limiting designs to production constraints.
Our strength is our supply chain. We have developed strong relationships with professional services, focused on our business model. We use powder based technology. Our last creations have been made with MJF by HP. After the 3D printing process, our bags are hand painted by professional artisan and assembled with the synthetic or real leather inside the bag. We offer standard dyeing black colour as well as special colour on request.
3DN: What are the benefits of using additive manufacturing?
Additive manufacturing has been the expression of our vision. By considering a prototype as a product itself we bring a kind of revolution. AM enables completely new levels of design freedom, we can fabricate difficult shapes impossible with other traditional technologies. 3D printing also facilitates customisation. By following this strategy, we allow our customers to purchase products that are personalised according to their specifications and creative attitude.
In the meantime, 3D printing removes the cost barrier of traditional equipment by allowing production in an experimental fashion. MJF and SLS are fun to work with because they allow nesting of hundreds of parts in one build job. Therefore, we can manage and personalise in the same batch simultaneously.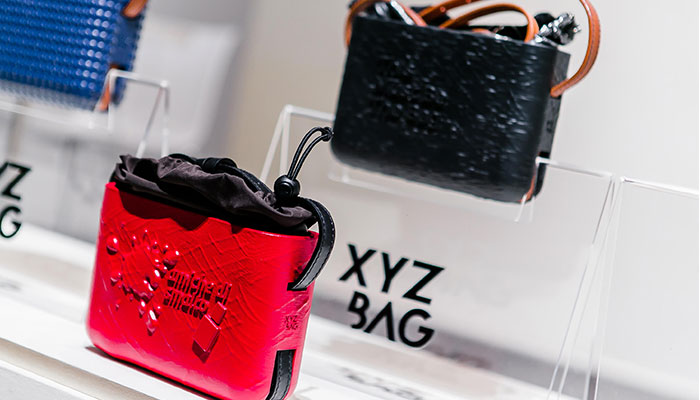 3DN: In your opinion, what's the importance of additive manufacturing technologies in the fashion field?
Sustainability and co-creations are some of the key points for the future of the fashion industry. Sustainability is not only choosing the right material for a product but creating a sustainable model for it. The alternative to mold-making means significant costs and energy resources that can only be absorbed through the fabrication of many different products (industrial production).
The interaction and the co-creation with the customer represent a disruptive value in this industry. Besides giving a special identity to the fashion item, additive manufacturing brings to a new era of personalisation in a very exclusive way. For the first time in the manufacturing industry a single creation doesn't require to be replicable in a large number of identical products. That's the real luxury. Moreover, very interesting possibilities to shorten time to market are possible, in order to refresh collection without retooling. In the meantime, contamination between digital and manufacturing will be more and more fascinating.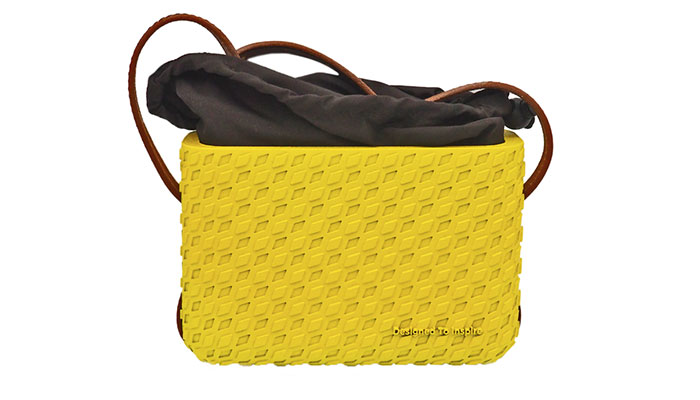 3DN: Do you have any last words to our readers?
3D printing will change the way to production for sure. But it needs expertise, by keeping an open mind and by learning as many tools and processes as you can. There is still some way to go before 3D printing becomes a solid technology that could be considered an alternative to traditional manufacturing. Seeing 3D printing applied to a finished product is always a great success for us! I am always looking for collaborations with teams and experts that share my vision to push the boundaries of this fascinating technology.
You can find more information HERE.
What do you think of these 3D printed, personalised bags? Let us know in a comment below or on our Facebook and Twitter pages! And remember to sign up for our free weekly Newsletter, to get all the latest news in 3D printing send straight to your inbox!