XtreeE launches new 3D printing construction unit in Dubai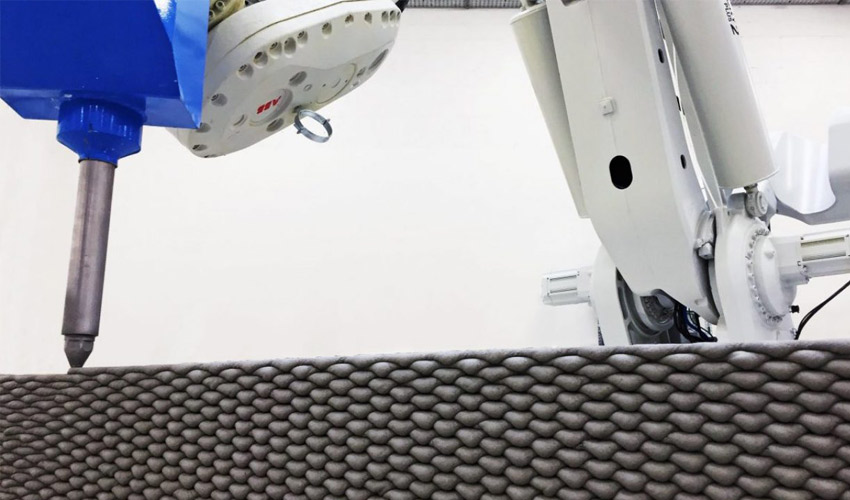 3D concrete printer manufacturer XtreeE has announced the export of its technology internationally: it has opened an additive manufacturing centre in Dubai, which completes its production site in Rungis. The company based in France took the opportunity to announce a new investment, the amount of which was not disclosed, from TTWiiN Investment Partners, an investment-arm of of the US-based engineering consulting firm Thornton Tomasetti. Two other installations are also planned for the end of the year in Asia, thus consolidating XtreeE's ambitions to have an operational network of 50 machines in the world by 2025.
3Dnatives had met XtreeE at the very beginning of its adventure, in 2015: the startup already had great ambitions for the 3D printing and construction market. 4 years later, it confirmed them with the implementation of several projects such as the social housing of Plurial Novilia or the 3D printed coral reefs installed in the waters of the Calanques National Park. It should also be noted that it had raised more than 2 million euros and had brought Vinci Construction into its capital. Subsequently, the manufacturer of these large scale solutions is aiming even higher with the opening of a new international site.
XtreeE therefore extends its activities to the United Arab Emirates, more precisely to Dubai with the help of the company Concreative. This new unit is intended to be "an integrated service for the design, production and installation of architectural and structural elements printed in 3D".
XtreeE CEO Alban Mallet explains: "The team's common ambition is above all environmental. Through these innovations, it is possible to build better and design new products to meet the major challenges of today and tomorrow. While 3D printing makes it possible, through the ease with which it is able to manufacture shapes of complex geometry, to reduce both the costs and the overall impact of construction processes, it also makes more unexpected objects possible, in the service of biodiversity."
A growth that is confirmed
In addition to the opening of this concrete 3D printing center, XtreeE plans to launch a digital platform in 2020 called "XtreeE Printing As A Service". This should make it possible to connect designers (designers, architects, engineers) and 3D printers to any user. The hope is to make technology more accessible to everyone, in any part of the world. It aims to develop 50 3D printing units connected worldwide by 2025. The inauguration of the new centre in Dubai is scheduled for June 18th. You can find more information HERE.
What do you think of large scale 3D printing and XtreeE? Let us know in a comment below or on our Facebook and Twitter pages! Don't forget to sign up for our free weekly Newsletter, with all the latest news in 3D printing delivered straight to your inbox!