Xometry announces it has raised $50 million in equity funding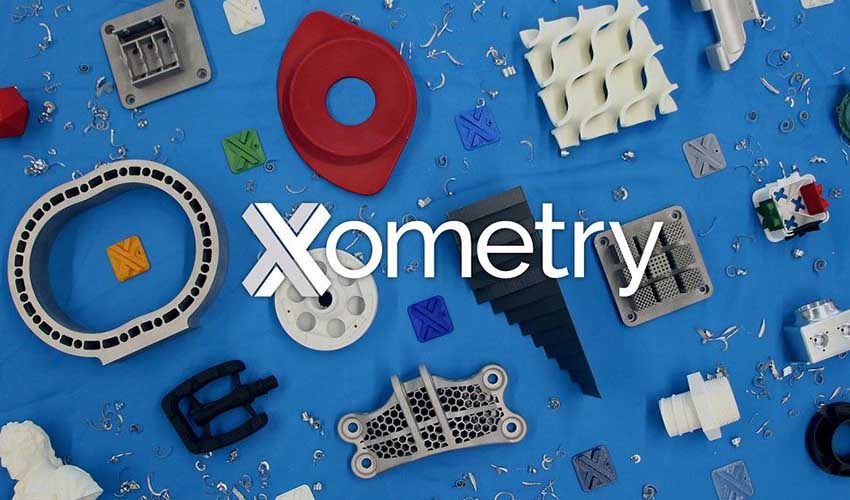 Xometry, one of the largest on-demand manufacturing marketplaces announced it has just raised $50 million in equity funding – to date the marketplace has raised a total of $113 million. The platform connects customers with optimal manufacturing solutions through proprietary AI algorithms and has established a network of over 3,000 partner manufacturing facilities to do so. They connect customers to a wide array of services from CNC machining, injection molding, die casting, etc., to additive manufacturing.
This business model is believed to have a high potential for success as proven by the recent funding round led by Greenspring Associates. This should accelerate the marketplace's ability to widen availability. With more focus on expanding its global network, Xometry could increase localised production and the number of players involved. The co-founder and CEO of Xometry, Randy Altschuler said, "Xometry's vast network, massive data sets, and AI breakthroughs make it easier for engineers and designers to buy custom manufacturing and help manufacturers more efficiently operate their businesses. We're planning to invest these funds behind growth initiatives, product development, and global expansion."
Xometry has long integrated 3D printing in its business model, the marketplace then evolved to include other processes to meet demand. The company launched in 2014 and has grown at an exceptional rate – driven by the network's ability to deliver instant pricing, expected lead times and manufacturing feedback to customers – it acquired its competitor MakeTime in 2018 to create the single manufacturing partner network. "Xometry has quickly become a key player in the $80B custom manufacturing market. We're thrilled to invest in helping them expand the reach and breadth of their marketplace and the services it offers", commented Hunter Somerville, General Partner for Greenspring Associates.
In the past twelve months, the growth has been impossible to ignore. In fact, the company has doubled its revenue in the past twelve months. Moreover, the company also launched Xometry Supplies, providing the suppliers in Xometry's marketplace the materials and tools they need to manufacture parts faster and at reduced costs.
Finally, Dell Technologies Capital joined the funding round along with all previous investors, including BMW i Ventures, Foundry Group, GE Ventures, Highland Capital Partners, Maryland Venture Fund and Almaz Capital. The Managing Director Dell Technologies, Daniel Doctor, "Xometry is yet another example of how machine learning based intelligent software is driving huge efficiency gains across many different industries. We look forward to helping Xometry expand into new verticals that leverage the expertise of Dell Technologies."
What do you think of this latest round of funding? Let us know if this ranking was useful in a comment below or on our Facebook and Twitter pages! Don't forget to sign up for our free weekly Newsletter, with all the latest news in 3D printing delivered straight to your inbox!