The world's lightest electric bike features 3D printed parts
Published on September 7, 2020 by
Aysha M.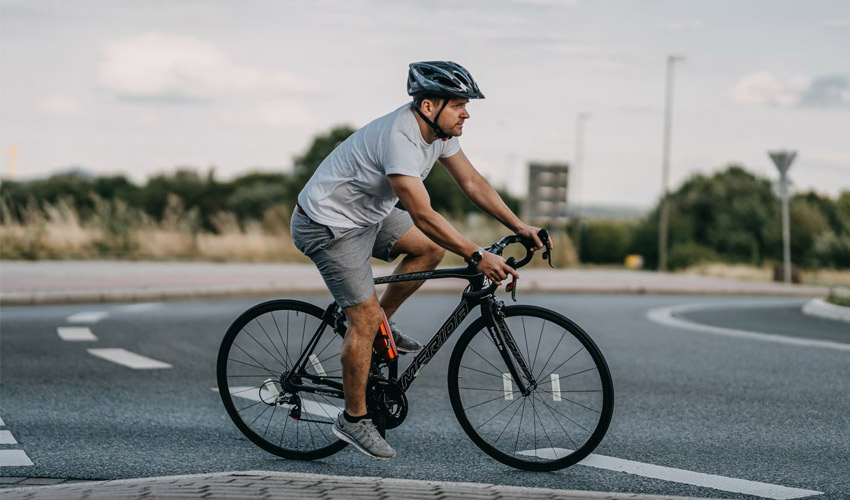 There is a new record in the Guinness World Records book: Dennis Freiburg designed the world's lightest electrically assisted bike (EAB). Weighing only 6.872 kilos (15.15 lb), it's a real mechanical and technical feat that this German engineer managed to develop in one year. If the project interests us today, it's because he used additive manufacturing. More specifically, Dennis Freiburg used  composite materials to make certain parts lighter. Importantly, 3D printing also made it possible to imagine components that didn't even exist on the market. Despite the incorporation of the advanced technologies, the project lasted more than a year and cost at least 10,000 euros.
Today, the use of an electric bike has become widely popular, even though the weight of such vehicles is heavier than that of a standard bicycles, mostly due to the presence of the motor and the many cables. However, more and more manufacturers are working to reduce this weight in order to bring more comfort to the riders. Not surprisingly, most of them use additive manufacturing to achieve this goal. In this case, Dennis Freiburg's electric bicycle weighs less than 7 kilos, which is about three times less than the market average.
Dennis Freiburg designs an electric bicycle weighing less than 7kg
Called Freicycle – "frei" means "freedom" in German – the bike is inspired by an existing model on which Dennis has modified many parameters and components. He explains that he based it on the carbon Merida Scultura, a bike with an ultra-light frame. The German engineer would have increased the presence of carbon fiber in strategic parts of the bike such as the crankset, wheels and fork. Other parts such as the pedals were 3D printed: Dennis is quite discreet about the process used, preferred materials, etc., but he explains that it was a method that allowed him to imagine parts that were impossible to find on the market. He couldn't get them otherwise than by 3D printing. He goes on to say that it also allowed him to perform several tests – in the end, if a component broke, he could simply print it again.
When it comes to the mechanical aspect, the Freicycle could have been equipped with a remote-controlled helicopter engine providing 600W; but, it had to be limited to 250W to be compatible with European standards. The bike reaches 25 km/h, but Dennis says that at full power it can climb up to 48 km/h. And as for the the battery, we could look for it for a long time, and still not spot it, as it is well camouflaged! In fact, the battery is disguised as an ultralight alloy bottle and is attached to a 3D printed bottle holder. To turn on the battery, you would just have to press on the cap of the gourd.
For the moment, this ultralight bike is not intended to be commercialized. It is part of the German engineer's doctorate project. Moreover, it should be noted that the final prototype would have cost more than 10,000 euros!

What do you think about the world's lightest bike with 3D printed parts? Let us know in a comment below or on our Facebook and Twitter pages! Sign up for our free weekly Newsletter, all the latest news in 3D printing straight to your inbox!