What Were the Largest 3D Printers at Formnext 2021?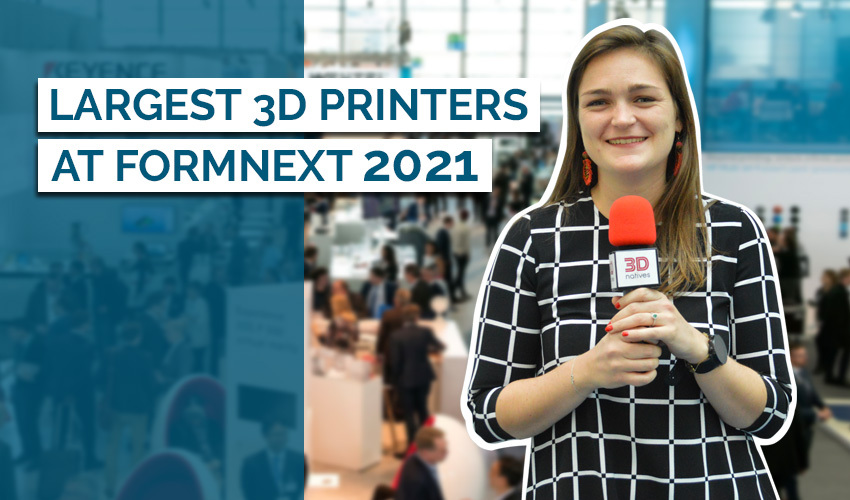 The Formnext trade show is often considered to be one of the best occasions to discover the new products of the market and to see the machines of different exhibitors in action. This year, we were interested in exploring which were the largest 3D printers on display at Formnext 2021. In the video below, we present 5 printing solutions, all of which are based on different technologies. From stereolithography to metal 3D printing and plastic extrusion, these machines offer unprecedented capabilities for their users. Additionally, the printers open the field of possibilities in terms of applications, allowing us to push additive manufacturing and users to their limits. Check out the video below and see what you think of our choices!
What do you think of the largest 3D printers at Formnext 2021? Did you have the opportunity to see a few in person? Let us know in a comment below or on our Linkedin, Facebook, and Twitter pages! Don't forget to sign up for our free weekly Newsletter here, the latest 3D printing news straight to your inbox! You can also find all our videos on our YouTube channel.