What to Expect at RAPID + TCT 2022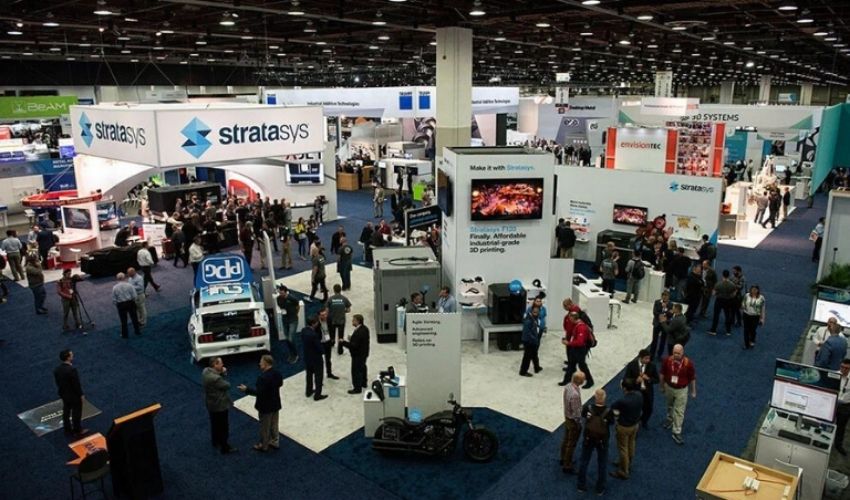 The biggest North American additive manufacturing event, RAPID + TCT will be taking place this year from May 17th-19th in Detroit, Michigan. This is the 30th year that the event will be held and is a joint project between two 3D technology event industry veterans SME and Rapid. This year certainly promises to be an interesting one as already many in the industry are reacting to the Biden Administration's efforts to promote the use of AM in the USA. And 3Dnatives will of course be attending to keep you up to date on all the news coming from the event. But before it starts, we want to give a breakdown on what you can expect. Take a look at the round up of some of the biggest news from attending 3D printing companies to see what you can look forward to at RAPID + TCT 2022.
AON3D Will Print High Performance Materials in Duplication Mode
In a first for the FFF 3D printer market, AON3D has announced that they will be showcasing what they term "High Temperature Duplication Mode" at RAPID + TCT 2022. As 3D printing is increasingly adopted for even more industries, one thing that we are seeing is that users are looking for high performance parts, with little to no post processing, fast, and at scale. AON3D hopes to address this need with their ability to print even high performance, difficult to print materials in duplication mode (printing in two print heads simultaneously) thanks to a new firmware update to the AON M2+ High-Temperature 3D Printer. The company will also be showing new high-performance materials at their booth including Zymergen Z2 Polyamide, VICTREX AM™ 200 LMPAEK™ (low-melt polyaryletherketone) and Braskem FL900PP-CF (a carbon-reinforced polypropylene).
Desktop Metal to Showcase 300+ 3D Printed Production Parts
It has been a busy few years for Desktop Metal. The company has rapidly gone from startup to one of the leading companies in the additive manufacturing market with several notable acquisitions in 2021 especially. And for the first time, DM will be showing applications across the expanded Team DM portfolio including metal, polymer, elastomer, ceramic, composite, and upcycled wood 3D printing solutions. Attendees at RAPID + TCT 2022 will be able to see more than 300 3D printed production parts during the event as well as of course DM's various 3D printing platform including the new the ExOne S-Max® Flex robotic sand printer for foundries. The applications for the parts are expected to be vast and include examples from the automotive, aerospace, energy, medical, and consumer goods industries.
Dyndrite to Make Partnership Announcements
Though there is not much information yet, Dyndrite, the developer of the Dyndrite Accelerated Computation Engine, is expected to make a number of announcements at RAPID + TCT 2022. If you are interested in learning more, Dyndrite will be holding a new conference on the first day of the event, Tuesday May 17th, at 10:15 AM EST in their booth. Notably, Dyndrite is expected to announce new partnerships with Azul3D, Impossible Objects & Meteor Inkjet.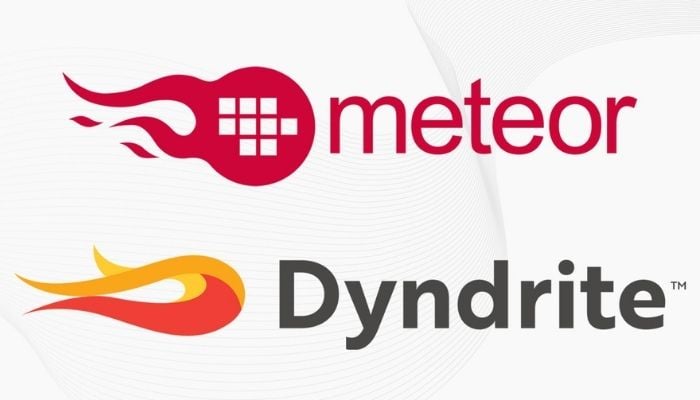 Essentium to Show New Materials and its IDEX Printer at RAPID + TCT 2022
In a continued trend from the event, Essentium, a provider of industrial additive manufacturing solutions, will be showing innovations for companies to advance and expand AM investments and operations. Interested attendees will be able to see the Essentium High Speed Extrusion (HSE TM ) 280i HT 3D Printer which the company claims is the first true independent dual extrusion system. They will also be presenting a range of high temperature materials for production-scale 3D printed parts along with Lehvoss, the chemical and mineral specialist.
Inkbit Aims to Highlight High-Performance Solutions at RAPID + TCT 2022
Inkbit, an additive manufacturing company in Medford, Massachusetts, is probably best known for its Additive Manufacturing System with Inkbit Vista, which according to their team is the first-of-its-kind closed loop feedback 3D printing ecosystem. Though they only launched their AM solutions last year, already the MIT spin-off has been making waves, acquiring a contract with the US Air Force quickly after its Vista release.  Now, attendees at RAPID + TCT 2022 will be able to see the company in action. At their booth, Inkbit will be displaying its range of high-performance thermoset plastics at the event as well as have experts on hand to explain how Vision-Controlled Jetting (VCJ) can unlock production scale AM. Additionally, be sure not to miss Inkbit's Tech Hub Session, "Using Vision-Controlled Jetting for Next-Generation Industrial Automation Equipment" on Tuesday, May 17th at 10:30am.
Materialise to Show its New CO-AM Software
Last week, Materialise, a global leader in 3D printing solutions, introduces its CO-AM software which it claims can help advance serial AM production. CO-AM will apparently give manufacturers cloud-based access to a full range of software tools to manage and optimize each stage of AM operations. For Materialise, this is key to allow more users to turn to AM to produce at scale and they highlight the particular importance of automation in developing unique and reliable workflows. You can learn more about the software at Materialise's booth.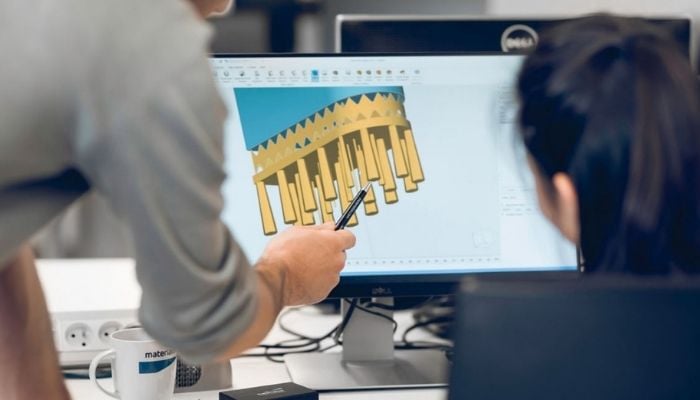 Senvol to Present with Northrop Grumman at RAPID + TCT 2022
If you are interested in learning more about Senvol, there will be a few ways to see them while at RAPID + TCT 2022. First, don't miss the featured presentation "Improved Process Parameter Optimization Using Machine Learning." Senvol President Zach Simkin and Northrop Grumman will be briefing attendees on the technical results of a recently completed America Makes program focused on a machine learning-enabled approach to process parameter development. Second, you can stop by Senvol's Booth to learn more about their AM data products including the Senvol Databse, Senvol API, Senvol Indexes, Senvol SOP, Senvol ML and Senvol Services.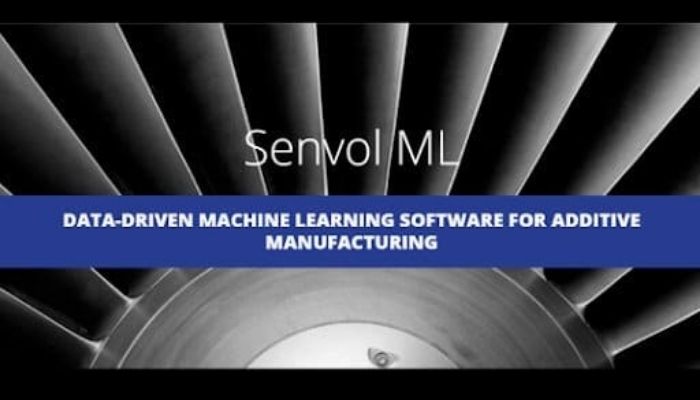 SPEE3D's First Cold Spray Metal 3D Printed Wheel
SPEE3D's patented cold spray metal technology is one of the fastest metal 3D printing technologies on the market and can be used in a variety of industries including aerospace, automotive, marine and defense. And if you are interested in seeing the world's fastest metal 3D printers, then be sure to head over to SPEE3D's booth at RAPID + TCT 2022. Not only will you be able to see the machines but the company will be showing their cold spray 3D printed wheel for automobiles for the first time as well as live manufacturing copper battery terminals.
Stratasys Continues to Innovate and Advance
Stratasys has caused quite the stir in the past few weeks with a variety of exciting announcements. It has added two new composite-ready 3D printers to their F123 series as well as the new FDM® Nylon-CF10 material, expanded its materials ecosystem with 16 new materials, introduced GrabCAD Print™ for software for its Origin® One and Origin One Dental 3D printers and announced the merger of its subsidiary MakerBot and Ultimaker. The latter news in particular shook the industry as it represents a merger of two of the leading FD 3D printer providers. If you want to learn more, make sure to join Stratasys at their booth at the event. It should be noted, if you want to learn more about the merger, Ultimaker will also be present as an exhibitor at the show.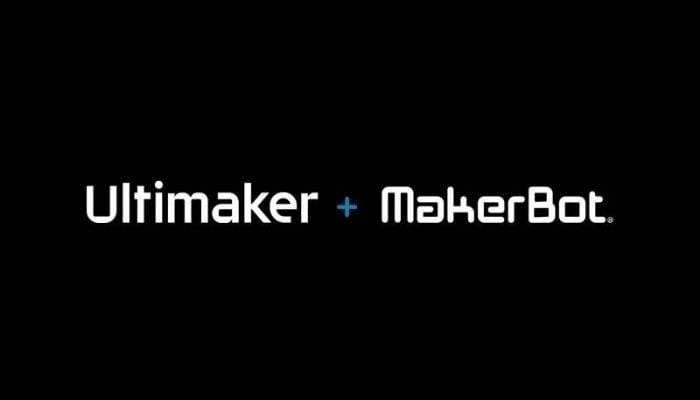 Velo3D and its NASA-Developed Copper Alloy
What goes together even better than bread and butter? Why additive manufacturing and aerospace of course. And Velo3D certainly knows this. The leading metal AM technology company announced recently that it has qualified the use of the copper-chromium-niobium alloy GRCop-42 for use in its Sapphire family of printers. This NASA-developed alloy was conceived as a way to manufacturer parts in need of high-strength and high-conductivity, for example rocket engine combustion chambers with regenerative cooling. Velo3D hopes to use the part with its machines in order to produce mission-critical parts with oxidation resistance and high-creep strength at temperature up to 1400°F. The first GRCop-42 demo parts made by Velo3D will be on display at their booth throughout the show.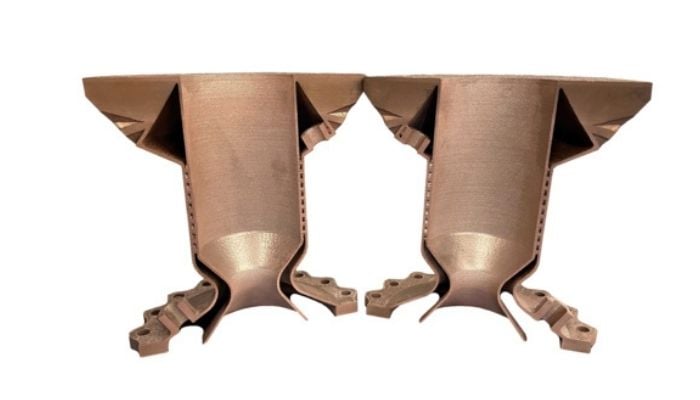 If you want to learn even more about the event, you can check out the website HERE. What are you most excited to see at RAPID + TCT 2022? Let us know in a comment below or on our Linkedin, Facebook, and Twitter pages! Don't forget to sign up for our free weekly Newsletter here, the latest 3D printing news straight to your inbox! You can also find all our videos on our YouTube channel.