What Are the Advantages of Using Grasshopper for 3D Printing?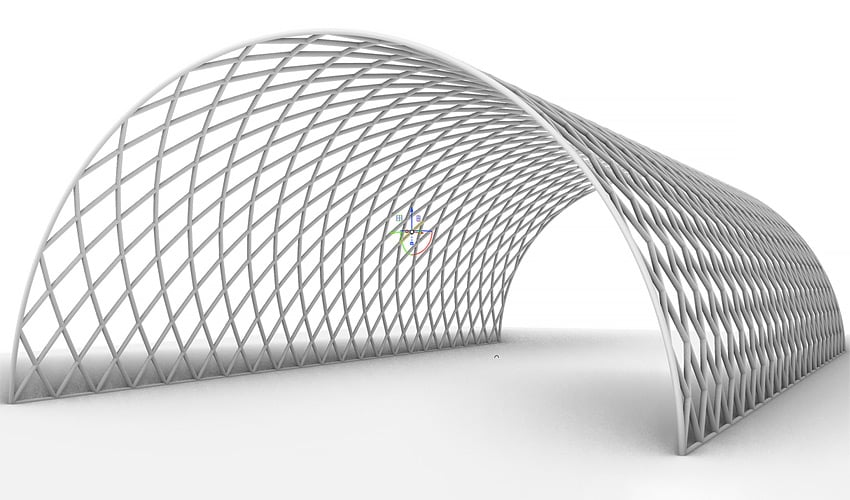 Grasshopper is a plug-in included in the Rhinoceros 3D modeling software. It is a tool for algorithmic modeling, specifically used for designing and editing complex shapes through certain parameters. For those who are not familiar with the above CAD software, it is important to know that it specializes in free modeling with NURBS. NURBS (non-uniform rational B-splines) are mathematical representations that can be used to model any 3D shape. There is no limit to the complexity, degree or size of the designs. Since it is an add-on program, the basic program must be present to use this add-on tool. But what are the advantages of Grasshopper? And why is it interesting to use for 3D printing?
Unlike other programming languages, such as RhinoScript or rhino.Python, Grasshopper does not require any prior knowledge in programming or coding. On the contrary, the plug-in allows developers and designers to create generative algorithms without having to write codes. This is because changes are visualized through a node diagram that describes each of the mathematical and geometric relationships of a three-dimensional model. Since shapes can be created from data, one of the main advantages of Grasshopper is the ability to change geometry almost infinitely by simply changing parameter values. Moreover, changes can be made without having to cancel or restart the design. But what happens when this program is combined with additive manufacturing technology?
3D Printing and Grasshopper
This Rhinoceros plug-in is particularly interesting for the production of ceramic parts or those using materials with a higher density than thermoplastic polymers. Liquid Deposition Modeling (LDM) technology, for example, is used by the Italian company WASP to extrude materials such as ceramics, porcelain, clay, alumina, zirconia and other high-performance ceramics to promote digital craftsmanship and in-house production. With manufacturing methods like this, there is no slicer software that allows for the preparation of a file for subsequent 3D printing. This is where Grasshopper comes into play. The program offers custom fills, the use of open-source objects, working with intersections, creating patterns, and choosing the path the extruder will follow, among other features.
In this way, a part or a model can be printed directly through Grasshopper. To obtain the gcode (the file with the commands that control the printer), a step of deconstruction of the model into polylines is required, as well as points with X-Y-Z coordinates that will be the commands of the extruder printer. With this system, we can adjust the print and create, for example, non-flat slices where the layers have different heights. Unlike traditional slicer software that cuts the stl model in equal horizontal layers, this plug-in offers the possibility to control the movements of the extruder in a more advanced way. Thus, the gcode can be developed within the program, and many parameters that are not normally available in Rhinoceros can be modified.
These types of plug-ins are particularly interesting in the design and architecture industries, among others, as they enable the development of much more complex 3D models. For more information about the program, click here.
Would you use Grasshopper for your 3D printing projects? Let us know in a comment below or on our Facebook, Twitter and LinkedIn pages! Sign up for our free weekly Newsletter here, the latest 3D printing news straight to your inbox!