WeWork launches 3D printers and laser cutters to its offices
---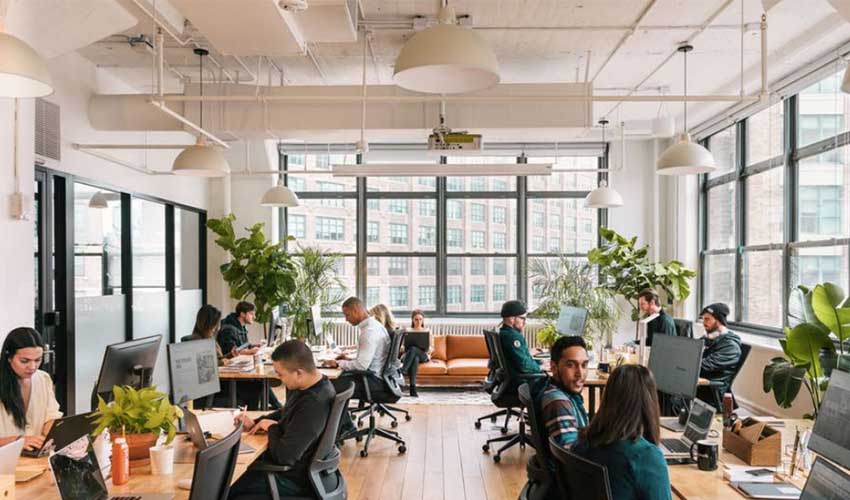 WeWork Labs is a program launched by WeWork that aims to offer very early stage startups a place to work and learn – the program was first launched in 2011, but 7 years later it was relaunched after being somewhat neglected in the pursuit of other initiatives. Since, the labs have turned out to be an important platform and launching point for many different entrepreneurs, creators, and makers that do not have the necessary resources to make their vision happen. Alongside this initiative, WeWork also announced a new and exciting partnership with two other companies, Formlabs and Glowforge to bring 3D printers and laser cutters to its offices.
This collaboration will bring Formlabs and Glowforge hardware into several WeWork Labs locations around the U.S. and around the world. "We see WeWork Labs as a platform for creators, innovators and makers alike, and believe partnering with Glowforge and Formlabs will give our members even more of an opportunity to take their ideas, and bring them to life. We are incredibly excited to welcome two leading brands and their products into our community, giving creators access to the tools they need and inspiring new creators to be makers themselves", said Katie Perkins, Creative Director at WeWork Labs.
With Formlabs' Form 2 printer delivering high-resolution parts, WeWork Labs members should be able to scale their prototyping and production in-house through desktop stereolithography. The Form 2 3D printer has a library of more than 20 advanced material resins that delivers high quality parts. As for Glowforge, it is a Seattle-based startup that created the 3D laser printer. Through its wireless desktop laser cutter, Glowforge makes it simple for designers, artists and makers to take products directly from digital design to reality using subtractive laser technology to cut and engrave products from hundreds of durable materials such as wood, leather, acrylic, stone and even stickers.

"WeWork set out to create entrepreneurial community spaces where mindshare and creativity could be shared and flourish. I know the struggles hardware startups go through intimately and it's great to know that we are helping someone make something they believed should exist in the world. This partnership with WeWork is going to expand that access and development opportunity for early to mid-stage companies, and that makes me incredibly excited to see what these companies are going to do", said Max Lobovsky, CEO and co-founder at Formlabs.
Moreover, Dan Shapiro, CEO of Glowforge said, "We are thrilled to partner with WeWork Labs to provide their community of entrepreneurs and startups alike access to the tools that will help them create corporate giveaways, new product prototypes, and full production runs – everything to take their dreams from idea to creation."
What do you think of this new partnership between WeWork, Formlabs and Glowforge? Let us know in a comment below or on our  Facebook and Twitter pages. Don't forget to sign up for our free weekly Newsletter, with all the latest news in 3D printing delivered straight to your inbox!
---
You may also like