WEBINAR: The Role of FDM 3D Printing in Automotive and Motorsports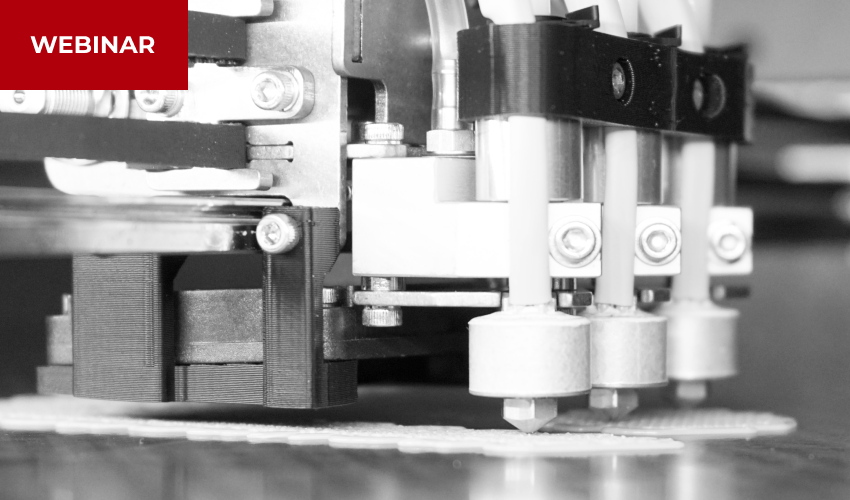 When it comes to automobiles and especially motorsports, speed is key. As such, teams and manufacturers are constantly looking for ways to optimize weight on their vehicles. Enter 3D printing. Additive manufacturing is quickly being adopted in the automotive sector not only as a way to quickly prototype more cost-effective and optimized parts, but also for the creation of final parts. And this is especially the case in motorsports with teams in NASCAR, Formula 1 and Grand Prix motorcycle racing, among others, turning to technologies like FDM for different applications. But how exactly is 3D printing being used in the automotive sector? What are the compatible solutions and processes?
Learn the answer to these questions and more in 3Dnatives' next webinar, "The Role of FDM 3D Printing in Automotive and Motorsports," taking place on January 26th at 4PM CET/10AM EST. We will be joined by 3ntr in order to explore how high-performance FDM 3D printing specifically can be used in the automotive industry, especially for motorsports. Moreover, along with Emanuele D'Addario we will also be able to delve into specific examples of how high-performance FDM can be used in the sector, including for parts on vehicles. Register for free!
Speakers
Emanuele D'Addario has more than 15 years of accumulated experience in the Additive Manufacturing sector where he has had the chance to develop his passion in finding new technologies, applying new solutions, learning new processes, crossing applications between markets and knowing new people, all while continue to add more and more quality to his work. Between his many passions, Emanuele is also a teacher at the ISSAM Institute in Moderna, where he is teaching Additive Manufacturing Technologies and Applications. Since 2019, he has put his expertise at the service of 3ntr where he is the Global Channel Manager.
Madeleine Prior is the English Content Specialist at 3Dnatives, the leading international online media on 3D printing and additive manufacturing. As part of the team, Madeleine is in chage of defining the content 3Dnatives covers for its english-speaking audience, bringing the latest news about the additive manufacturing sector and its implications to readers.
Register for free to the webinar HERE. Will you be attending? Did you know that FDM 3D printing could be used in the automotive sector, specifically for motorsports? Let us know in a comment below or on our Linkedin, Facebook, and Twitter pages! Don't forget to sign up for our free weekly Newsletter here, the latest 3D printing news straight to your inbox! You can also find all our videos on our YouTube channel.