WEBINAR: Precision 3D Printing in FDM – How to Overcome the Challenges of High Accuracy Prints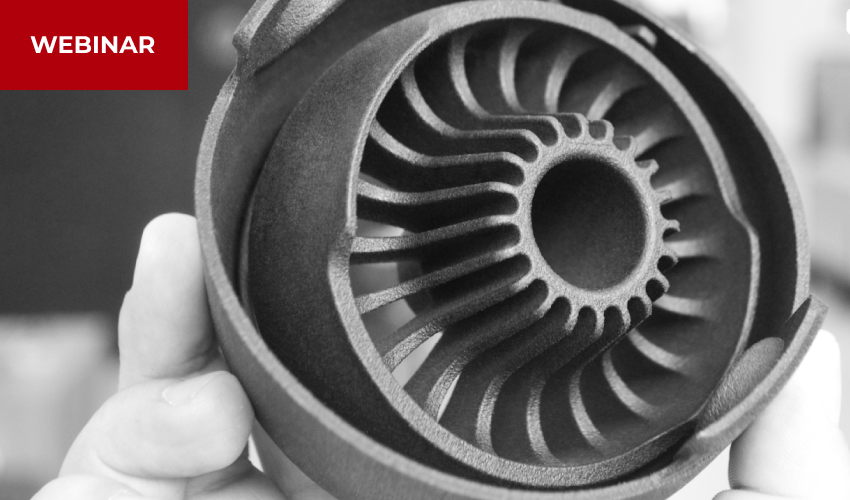 Though there are a number of different technologies that are available today for additive manufacturing, some of the most popular go back to the very beginning. One notable example is Fused Deposition Modeling (FDM), which could be considered the second ever 3D printing technology to be created back in the 80s and which continues to be popular today. In fact, some studies have shown that FDM printers make up approximately 48% of all 3D printers in use. However, that does not mean that there are not challenges, notably as additive manufacturing industrializes more and more. This relates especially to accuracy and precision in 3D prints.
To learn more about how to overcome common issues, join 3Dnatives on September 21st for an exciting, free webinar where we will explore the world of precision 3D printing and how users can achieve the highest quality prints. During this event, FDM printing expert Krzysztof Kardach and Wojciech Wiśniewski from OMNI3D will present practical case studies showing what challenges companies such as Common and Flexlink had to overcome to achieve the highest quality prints.
This webinar will also provide attendees with invaluable tips and solutions to bring industrial 3D printing to the highest level. Don't miss this unique opportunity to improve your knowledge and skills. You can register for free HERE.
Agenda:
4:00 -4:10 PM CEST – Welcoming participants, survey and introduction

4:10 -4:35 PM CEST – Case Studies on Flexlink and Common to learn about common challenges

4:35 -4:45 PM CEST – Tips & tricks for printing accurate and precise parts with an FDM

4:45 -5:00 PM CEST – Q&A
Speakers:
Krzysztof Kardach is an experienced 3D printing specialist who is currently responsible for finding new areas of 3D printing applications and developing the Print on Demand Department at OMNI3D. He manages a team of 3D printing specialists focused on testing new filaments. Thanks to his extensive experience which spans over nine years, he is adept in FFF / FDM machines and supports R&D Department to develop new solutions for industrial 3D printing.
Wojciech Wiśniewski is a materials engineering specializing in thermoplastic material selection and 3D printing process control. Currently, he works with local academia on mechanical and structural characterization of 3D printed materials, both plastic and metal. Process development for the new material formulations is what he especially enjoys. Interested in PP, PC or maybe even PEEK? No problem. He knows them all. 
Madeleine Prior is the English Content Specialist at 3Dnatives, the leading international online media on 3D printing and additive manufacturing. As part of the team, Madeleine is in charge of defining the content 3Dnatives covers for its English-speaking audience, bringing the latest news about the additive manufacturing sector and its implications to readers.
You can register for free HERE. Will you be attending this webinar? Do you have trouble with precision 3D printing? Let us know in a comment below or on our LinkedIn, Facebook, and Twitter pages! Don't forget to sign up for our free weekly Newsletter here, the latest 3D printing news straight to your inbox! You can also find all our videos on our YouTube channel.