WEBINAR: How Are Materials and Applications Driving Innovation in Metal Binder Jetting Technology?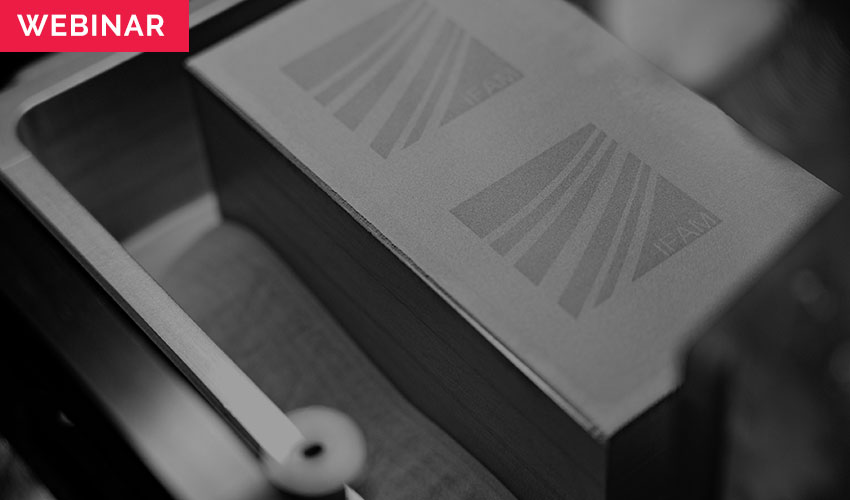 Binder jetting is an additive manufacturing process that uses industrial printhead to selectively deposit a liquid binding agent onto a thin layer of powder particles — either metal, sand, ceramics or composites — to build high-value and one-of-a-kind parts and tooling. It is a rising star in AM, thanks to its speed and accuracy, though also its potential for high volume production. In the case of metal 3D printing, it is considered to be a particularly good choice for scaling up AM, an increasing concern of many companies especially after seeing the success of the technology during COVID-19. This is thanks to its cost-effectiveness compared to many other metal methods, many of which use expensive lasers. Additionally, many laser-based AM technologies may have serious limitations for larger scale production, an issue which is not present with binder jetting. Finally, it is attractive to many as applications for the technology are vast as are the compatible materials, with even more being rapidly developed. But what exactly are these applications? And what are the latest material trends?
To answer these questions and more about metal binder jetting, join 3Dnatives, ExOne, and the Fraunhofer Institute for Manufacturing Technology and Advanced Materials (Fraunhofer IFAM) for the webinar "How Are Materials and Applications Driving Innovation in Metal Binder Jetting Technology," taking place on October 14th at 4PM CEST (10AM EDT). Attendees will learn all about this AM process, from powders and design for binder jetting all the way through the final sintering process. Additionally, they will be able to get insights into different material applications, the metal adoption process and the current revolution of 3D printed materials. This is thanks to expertise from the world-renowned Fraunhofer  IFAM which is often on the cusp of cutting edge 3D printing as well as ExOne, the leading binder jetting printer manufactuer on the market, and a forerunner on material development for the technology. Registration is free!
Agenda (CEST):
4:00 – 4:10PM – Welcoming participants, survey and introduction
4:10 – 4:25PM – Binder Jetting 3D Printing Process and Chain of Metals
4:25 – 4:35PM – Machinery + Application
4:35 – 4:45PM – Current R&D Topics
4:45 – 5:00PM – Q&A
Speakers: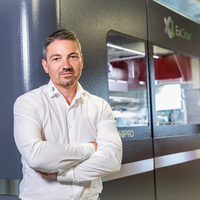 Eric Bader has served as Chief Financial Officer for ExOne's European operations from April 2015, before he became General Manager in February 2017. He brings more than 10 years of experience in strategic planning and implementation. Prior to ExOne he has served in various roles including Financial Controller, China General Manager, Europe General Manager, Business Unit Director, Chief Financial Officer and Managing Director. Mr. Bader has spent the majority of his professional career within an international environment, ranging from Multi-Site-Responsibilities in Asia and Europe, management of sales staff & representatives in Europe, reporting into US headquarters to living abroad in Malaysia and China.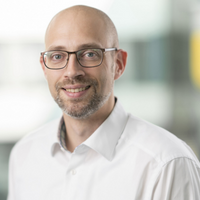 Sebastian Hein studied chemistry at the Leibniz University of Hannover and has a doctoral degree in inorganic chemistry. Since 2007 he is working at the Fraunhofer Institute for Manufacturing Technology and Advanced Materials IFAM in Bremen, where he is currently group manager of the group "Shaping and digital manufacturing". He is working in the field of material development with a focus on novel functional materials and their shaping technologies based on powder technology (PIM, Extrusion, Additive Manufacturing), as well as the design of temporary processing agents, such as binders.