WEBINAR: LIS Technology – The New Way of Ceramic 3D Printing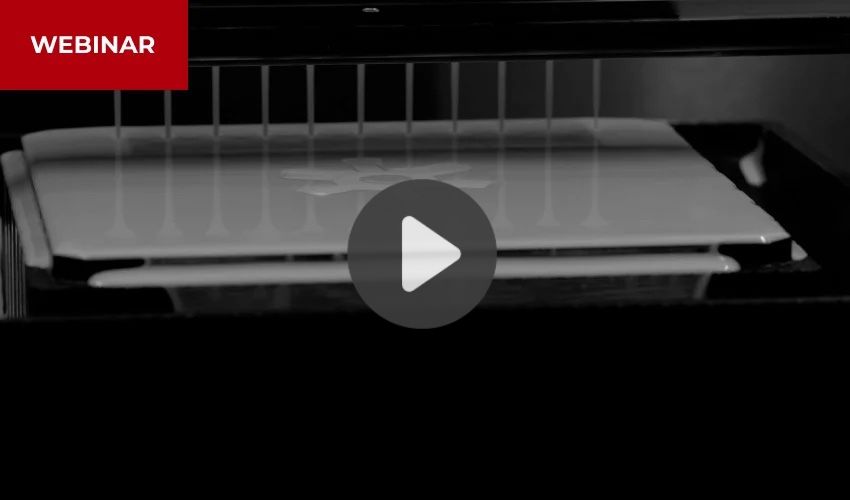 Ceramic 3D printing has application in many fields: medical or dental, aerospace or even industrial – its use is widespread, but current methods are difficult to adopt and face many barriers to entry, especially for traditional ceramic manufacturers. In order to be able to meet the extremely high demands in this case, the Vienna-based company Lithoz has been working on the development of a new technology: LIS technology (Laser Induced Slip Casting) is a groundbreaking and revolutionary technology, not least because of its possibilities, such as the processing of dark ceramics or its water-based materials.
We learned more about in our webinar "LIS Technology – The New Way of Ceramic 3D Printing", which took place on June 29. Participants learned about the advantages and possibilities that the new and groundbreaking LIS technology brings to its users. Furthermore, together with our experts, we addressed the questions 'How can LIS technology be integrated into existing ceramic process chains?', 'Why can it process dark ceramics?' and, of course, 'What applications and business opportunities can be expected from it?'
We were especially excited to welcome Lithoz who is a global market leader in the development and manufacture of materials and additive manufacturing systems for 3D printing of advanced ceramics and bioresorbable ceramics. The company's products are used in many fields, including medical and dental technology. However, industry also benefits greatly from the company's materials and printing systems, as complex geometries and the desired properties of the resulting components are possible. The company has an export share of almost 100%, employs over 125 people and has had a subsidiary in the USA since 2017. Lithoz has also been ISO 9001-2015 certified since 2016. You can watch the replay below!
Agenda:
– Introductions
– Differences between LIS and LCM
– Potential of LIS technology
– Use Cases
Experts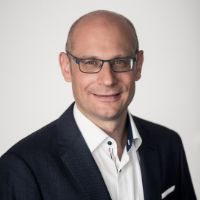 Many years of research at the Vienna University of Technology equipped Dr. Johannes Homa with extensive technical knowledge of additive manufacturing of high-performance ceramics. He holds a PhD in materials science and has worked in additive manufacturing since 2003. In 2011, he co-founded Lithoz GmbH as a spin-off from the TU Vienna. As an expert in ceramic AM, Dr. Homa has written many publications and is also co-inventor of a number of patents in the field. In addition to his role in the company, he has been active as lecturer in various educational establishments and universities since 2006. He is also founder of the initiative AM Austria (www.am-austria.com) and the technical director of the Austrian 3D Printing Forum (https://www.3d-printing-forum.at)

More than 14 years ago, Dr. Mühler started working on the development and process optimization in ceramic 3D printing for water-based slip systems at TU Clausthal. Dr. Mühler is involved in a number of publications and is the co-inventor of several patents in the field of ceramic 3D printing. In 2017 he received his doctorate in the field of materials science, with ceramic 3D printing providing the basis for the doctorate. After several years as head of development, he co-founded QEP3D in early 2022 and represents the company as CEO.

After studying mechanical engineering at RWTH Aachen University, Dr. Holger Wampers completed his doctorate in the field of technical ceramics. He has been working for many years in various responsibilities in the field of technical ceramics, such as .B dental ceramics, mechanical engineering, soldering technology or 3D printing. Dr. Wampers has been Managing Director of Alumina Systems for 11 years now and has integrated the former Technika Keramicka as. in Hradec Kralove (CZ) into the group since 2011. As a first mover, Alumina Systems bought the first printer from Lithoz back in 2014. Today, Alumina holds its own patents in the field of 3D printing (LIS -Laser induced Slip-casting) and has developed a first prototype machine together with Lithoz. A first presentation of the technology will take place at this year's CERAMITEC in Munich.

Dr. Steffen Walter obtained his degree in Material Science (ceramic and glass) from the Friedrich-Alexander-University in Erlangen. He spend his post-doc at the University of Trento (Italy) doing research in the field of sol-gel-derived glass-ceramic materials. From 2001 he was working with the Corporate Technology at Siemens in Munich in different topics like high temperature and ultra-high temperature materials development for light and x-ray applications, as well as high temperature applications of CMC (Ceramic Matrix Composites). Until 2021, he is head of product and process development at Alumina Systems and coordinates the Additive Manufacturing technologies (DLP, LCM, LIS) and promotes the material develop and research in new applications.
Will you be attending the webinar with Lithoz? Let us know in a comment below or on our Linkedin, Facebook, and Twitter pages! Don't forget to sign up for our free weekly Newsletter here, the latest 3D printing news straight to your inbox! You can also find all our videos on our YouTube channel.