WEBINAR: How the Concept Cars of Tomorrow Are Made With SLS and SLA 3D Printing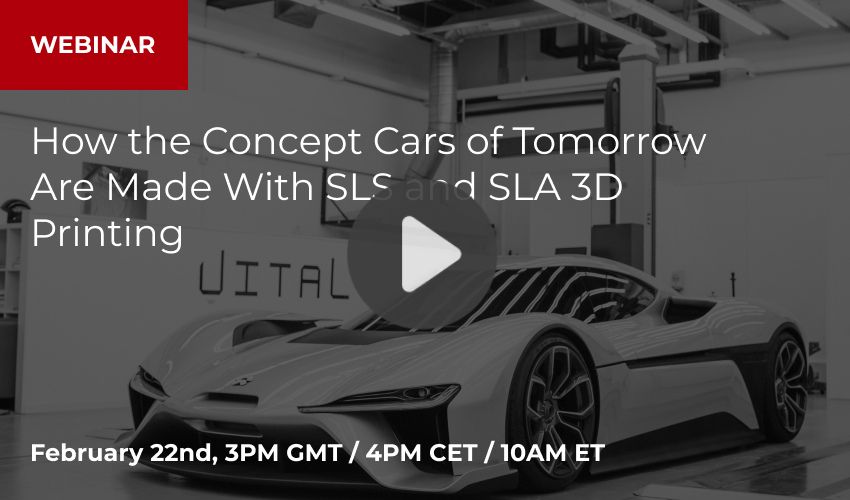 One industry in which 3D printing has been growing in recent years is automotive. Thanks to the benefits of AM, car manufacturers can make lighter, personalized parts, a particular benefit for Formula One who have been forerunners in the adoption of the technology, as well as more accurately replicate spare parts which may no longer be in circulation. Another application for AM has been in luxury cars with companies like Porsche and BMW. One example of this is Vital Auto, an industrial design studio based in the UK, which creates high-fidelity prototypes and concept cars for the likes of McLaren, Rolls Royce, Lotus and more. Armed with a variety of additive and subtractive manufacturing tools, Vital is able to turn ideas, initial sketches, drawings, or technical specifications into a fully realised physical form to keep up with the high standards of the automotive industry.
In 3Dnatives' live webinar, Vital's VP of Innovation and Experiential Technology and their Additive Manufacturing Lead & Design Engineer discussed how they leverage a range of Formlabs 3D printers to bring these high-fidelity prototypes and end-use parts to life. They compared use cases of SLA Vs. SLS technology, showing how both technologies can be used for different applications in the creation of parts for automobiles. Watch the replay below!
Speakers: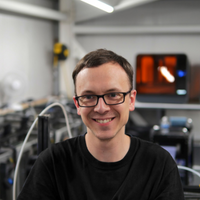 Anthony spent 10 years working in the niche vehicle sector before moving to Vital as an engineering support body for the design studio. Anthony quickly began to see the freedom of deign that came with additive manufacturing and so has spent last three years growing Vitals foothold in this sector, he now oversees the operation of 5 Fuse 1's, 3 3L's and over 10 large format FDM printers all working together to create some truly outstanding results.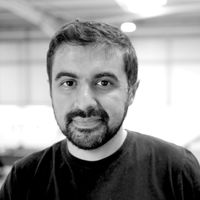 Shay and the team at Vital, are analogue aficionados in an increasingly digital landscape. Leading the way for their clients in bringing Insights, Imagination and Making skills to projects from their base in Coventry, UK. Shay initiates design investigations and research into areas of growth in creative technology and experiential design.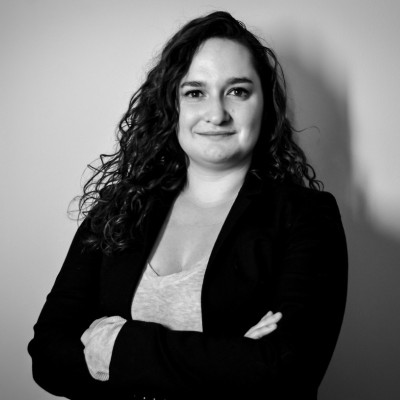 Madeleine Prior is the English Content Specialist for 3Dnatives, the leading international online magazine on 3D Printing and Additive Manufacturing. As part of the team, Madeleine is in charge of defining the content 3Dnatives covers for its english-speaking audience, bringing the latest news about the additive manufacturing sector and its implications to readers.
Will you attend this webinar on creating the concept cars of tomorrow with 3D printing? Let us know in a comment below or on our Linkedin, Facebook, and Twitter pages! Don't forget to sign up for our free weekly Newsletter here, the latest 3D printing news straight to your inbox! You can also find all our videos on our YouTube channel.