WEBINAR: How Is 3D Scanning Being Used to Democratize and Preserve Global Cultural Heritage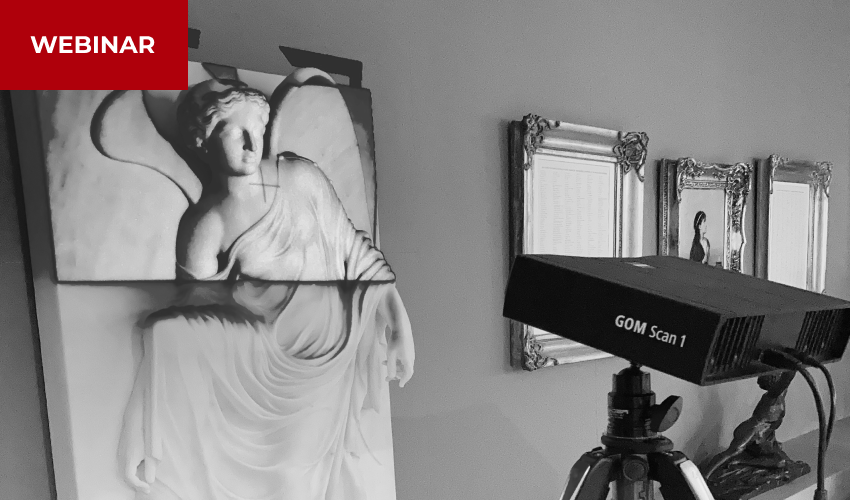 In recent years, we have seen how fragile much of our cultural heritage can be worldwide. From the recent fire which caused irreparable damage many of the Easter Island statues to the sites that have been destroyed either partly or entirely in recent conflicts, never has it been more clear that preservation of that heritage must become a priority. Luckily, there is a possible solution. 3D scanning is increasingly being used not just to preserve but also to democratize access to cultural heritage worldwide. This has especially become a topic of interest in one of the countries with the richest history of antiquities, Greece.
In our next webinar "How Is 3D Scanning Being Used to Democratize and Preserve Global Cultural Heritage?" we will explore a recent case in Greece where 3D scanning was integral to preserving a Nike statue and creating a replica to be displayed at the War Museum. It will be taking place on November 29th at 4PM CET/5PM EET/10AM EDT and our panelists, Michael Bratsolias from Lino3D and Alex Mourgas from Venus Marble will go into depth about how 3D scanning can be used as well as its importance in both preserving and democraticizing access to cultural heritage. Register for free!
Speakers:
Alex Mourgas
Michalis Bratsolias
Madeleine Prior
Michalis Bratsolias has acquired valuable experience working as Industrial Design Engineer MSc. for more than 7 years creating custom tailored products for professional office spaces, using CAD software solutions including ProE and AutoCAD. The last 10 years he works as Certified Applications' and Field Engineer on 3d printing and 3d scanning technology, training and supporting customers.
Alex Mourgas was born in 1974 and he has worked as a specialist in automatic machine tools (cnc) and cad/cam systems for 25 years. Since 2004 he has been working for VENUS MARMARA Company. With the company, he has participated in Restoration of the Propylaea, Parthenon, Epidaurus , etc. Most recently, one of the company's recent major projects has been the orthodox temple of St. Nicholas at Ground Zero in New York. Venus Marble is a firm believer of 3D Scanning technology as they have already acquired a Laser Scanner since 2005, an investment that really assisted in multiple projects and improved the general performance.
Madeleine Prior is the English Content Specialist for 3Dnatives, the leading international online magazine on 3D Printing and Additive Manufacturing. As part of the team, Madeleine is in charge of defining the content 3Dnatives covers for its english-speaking audience, bringing the latest news about the additive manufacturing sector and its implications to readers.
You can register for free HERE. Will you be attending this webinar? What do you think about using 3D scanning to preserve and democratize access to global cultural heritage? Let us know in a comment below or on our LinkedIn, Facebook, and Twitter pages! Don't forget to sign up for our free weekly Newsletter here, the latest 3D printing news straight to your inbox! You can also find all our videos on our YouTube channel.