Wake Forest Teams Win NASA Challenge with Functional 3D Printed Liver Tissues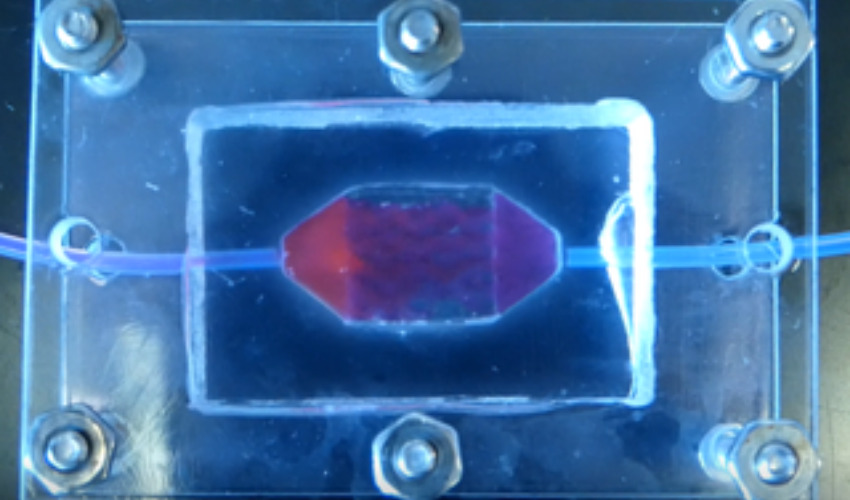 The first and second place winners in NASA's Vascular Tissue Challenge have created 3D printed lab-grown human liver tissues. The two teams of scientists, both from the Wake Forest Institute for Regenerative Medicine (WFIRM) in Winston-Salem, North Carolina were able to construct a cube-shaped tissue capable of functioning for 30 days in the lab by using bioprinting. Team Winston, the winner, will not only receive $300,000 but will potentially able to advance its research aboard the International Space Station (ISS). The research could be revolutionary for studying how radiation, microgravity and other issues impact the cells and organs in the human body.
The Vascular Tissue Challenge is part of the Centennial Challenges started by NASA in 2005 to engage the public in the development of advanced technology. The goal of the Vascular Tissue Challenge in particular was to create thick, metabolically-functional human vascularized organ tissue in a controlled environment. This challenge is especially difficult as  the teams were required to develop and test strategies to make tissues with functional artificial blood vessels, particularly difficult to recreate in engineered tissues. Though the competition was not specifically designed with 3D printing in mind, it makes sense that the winning teams used bioprinting due to the level of complexity that it allows.
Bioprinting, wherein bioinks filled with cells are used to 3D print a variety of parts including human organs and bones, has been gaining popularity in recent years. In this latest accomplishment, both team Winston and team WFIRM (2nd place) were able to create lab-grown human liver tissues that were not only strong enough to survive for 30 days in the lab, but also functioned in ways similar to those inside the human body. This is a huge milestone in the field of bioprinting, with future research potentially enabling the growth and long-term survival of thick three-dimensional tissues for research and therapeutic applications
Jim Reuter, NASA associate administrator for space technology agrees, "I cannot overstate what an impressive accomplishment this is. When NASA started this challenge in 2016, we weren't sure there would be a winner. It will be exceptional to hear about the first artificial organ transplant one day and think this novel NASA challenge might have played a small role in making it happen." In the short term, this is expected to help with pharmaceutical testing and disease modeling, which as we know from these past years is critical.
The winning teams were able to use 3D printing technologies to make scaffolds that have a network of channels that recreated perfusion. This allowed for sufficient oxygen and nutrient levels in the tissues to keep them alive for the 30-day trials. Though the teams used different 3D-printed designs and materials, both produced live tissues harboring cell types found in human livers. Team Winston will be able to work with the ISS U.S. national laboratory to adapt the strategy for space. Ultimately, it could end up on the station, allowing for the advancement of research in not just tissue engineering on Earth but also biomanufacturing in space. You can read more about the project in NASA's press release HERE.
What do you think of these 3D printed liver tissues? Let us know in a comment below or on our Facebook, Twitter and LinkedIn pages! Sign up for our free weekly Newsletter here, the latest 3D printing news straight to your inbox!
*Thumbnail Photo Credits: Wake Forest Institute for Regenerative Medicine