Wae, an intelligent 3D printed waste management system
Designer Daniel Lloyd has imagined a new waste management system designed using additive manufacturing, more particularly stereolithography. Called Wae, it also integrates sensors and ca smart meter to inform users about their waste habits. The objective is to encourage them to recycle and of course to reduce the amount of waste produced each day. According to a Columbia University study, Americans throw about 7 pounds of material per person per day. 
The relationship between 3D printing and the environment has grown stronger over the years with the development of multiple initiatives that seek to promote a circular economy. Examples include the ProtoCycler machine that recycles your plastic waste into 3D printing filaments, or the Million Waves Project that cleans the beaches of plastic bottles to transform them into 3D printed prostheses. The Wae system is a little different but contributes more generally to better waste management.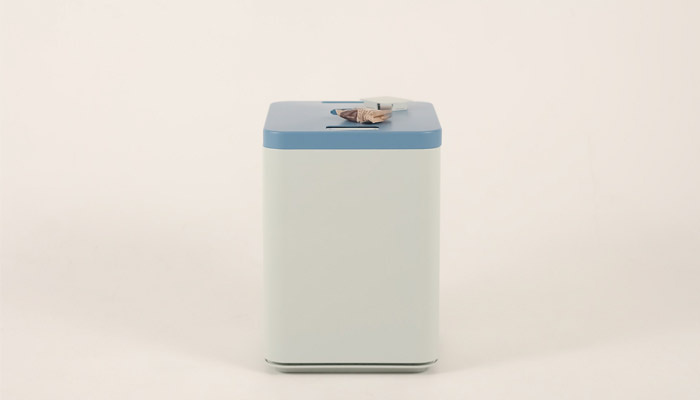 Wae's functional prototype designed using 3D resin printing
The designer has so far designed a functional prototype using 3D technologies. He called on the rapid prototyping company Ogle to create a model on CAD software that is compatible with 3D printing. It had to be ensured that the thickness of the walls could support the weight of the waste, that the cover could move properly and other functional characteristics. A first prototype was therefore manufactured on a resin 3D printer, an Ipro 8000 from 3D Systems whose printing volume was large enough to print all Wae parts simultaneously (650 x 750 x 550 mm). Stereolithography was preferred to obtain high quality finishes with minimal post-processing. The Ogle team finished the prototype with a custom paint palette and assembly.
Daniel concludes: "The overall objective of this project is to reduce waste and increase recycling. Research clearly shows that lack of knowledge and responsibility is one of the main factors affecting all household waste. Wae solves this problem by providing easily accessible data. The system monitors household waste according to its mass and volume. The smart meter then interprets this data in a format that easily informs households about key facts, including the percentage of each type of waste. The smart meter generates a set of analyses to inform and educate users to change behaviour over time."
Wae should be available with 5 different cover colours. We hope that the young designer will soon be able to market his first systems and of course they will integrate 3D printed parts! Find more information HERE.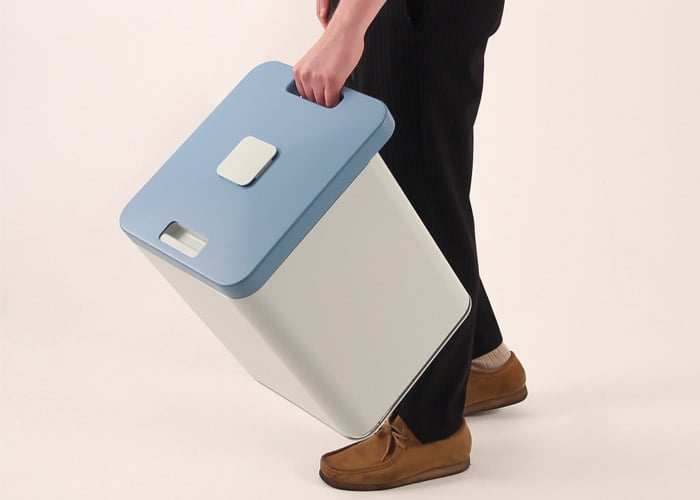 What do you think of the Wae system? Let us know in a comment below or on our Facebook and Twitter pages! Sign up for our free weekly Newsletter here, the latest 3D printing news straight to your inbox!