Volkswagen is working to keep old cars alive with 3D printing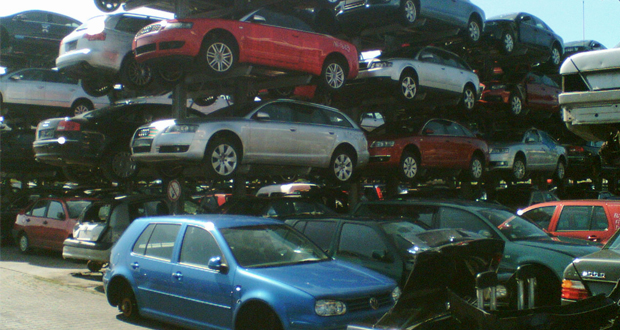 3D printing technology has certainly found its place within the automotive industry, such as seen with major brands BMW and Audi, long time users of additive production for rapid prototyping. Just like any technology, 3D printing has changed a once tedious process into one that is easier than ever before. Thus making additive manufacturing an attractive option, with more and more companies implementing it into their production process. Thanks to the opportunities presented through 3D printing, it has now found a friend in Volkswagen, the German car giant, who has launched a new initiative for the 3D printing of spare parts.
Last week, Volkswagen announced their pilot project, which will be in cooperation with the Development and Technological Planning Departments. The goal of this project will be to use 3D printing to produce spare car parts. A new development that should have antique automobile enthusiasts as well as owners of older car models very excited.
According to the purchasing manager of Volkswagen AG, Tobias Pape, the solution is 3D printing, which will open up a variety of new possibilities. "3D printing in the Volkswagen Group has been used so far only in the areas of prototype and equipment construction. Now, we want to apply this internal know-how to the production of spare parts."
In order to demonstrate the full potential of 3D printing, Pape and his team have three prerequisites for their spare parts: It should not be visible after installation; it must be safe, and it must be as small as possible. The first printed component was an adapter in the VW Corrado that was designed to prevent a handle from damaging the interior leather of the car. "Reproducing this adapter was a real challenge, particularly because of the fine internal and external grooving, the gear requires an extreme level of precision." This part was originally manufactured in Braunschweig, Germany and is smaller than a 1-cent coin.
One of the greatest challenges met during the process of creating the adapter was keeping the quality consistent. After gathering data and creating several prototypes that lacked the quality they were looking for, they decided to re-adjust and re-polish. This still left them with unsatisfactory results. Today, the team is trying out a new route using pre-treating the scanned data before sending it back to the 3D printer. This process is currently under testing, but if Pape and his team have learned anything from this, it's that trial and error, even in new technology, will always bring out the classical engineer in you.
What do you think Volkswagen's results will be? Let us know in a comment below or on our Facebook and Twitter pages. Don't forget to sign up for our free weekly newsletter, with all the latest news in 3D printing delivered straight to your inbox!