VOJD Studios combines 3D printing & craftsmanship of fashion & luxury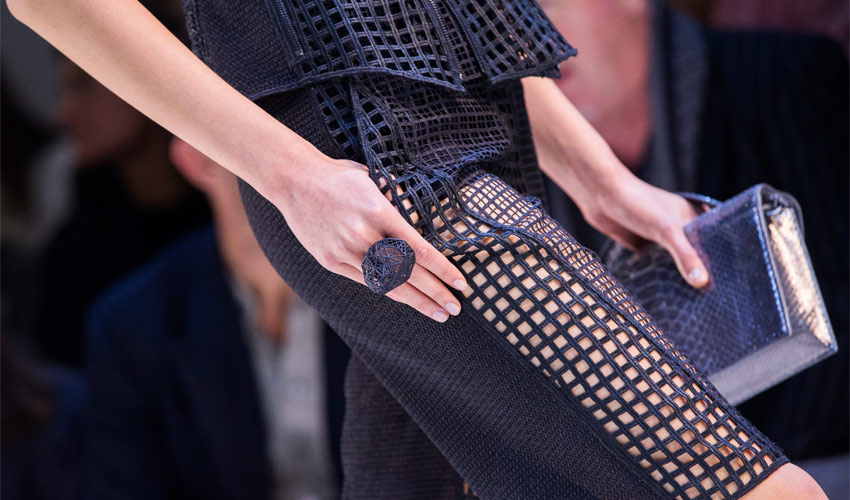 Additive manufacturing allows for a high level of customisation, which is harder to achieve with traditional design methods. Some interesting advantages have especially show up in the medical sector. However also in jewellery and fashion, where end consumers are looking for tailored products, the positives are showing up. It is for this purpose that VOJD Studios, a Berlin-based design studio, has created 3D printed jewellery and accessories for the luxury and fashion sectors. Established in 2013, the studio works with many brands such as LOEWE or Alexander McQueen. They offers a high-end solution designed using 3D technologies. We met its co-founder, Christian Hartung, to learn more about the technologies used. As well as the creative process and his vision of the market.
3DN: Can you introduce yourself and your link with 3D printing?
I am Christian Hartung, co-founder of VOJD Studios. VOJD Studios currently is the only high-end 3D printing company entirely focused on the luxury fashion industry. It offers a full service including consulting on material, finishing and technology suitability. As well as design, development, prototyping, manufacturing and finishing.
Before launching VOJD, I worked in design and fashion e-commerce at some of the most influential players globally. During this period, I gained deep insight particularly into the fashion supply chain and made a few observations:
Focus was on mass manufacturing, with limited level of customization, while increased demand for personalized products was a major consumer demand.
Collections were pre-manufactured months ahead of the actual sale based on demand projections implying considerable capital tie up.
Typically, projections were not matching actual demand, hence, heavy discounting was required for substantial amounts of the seasonal collections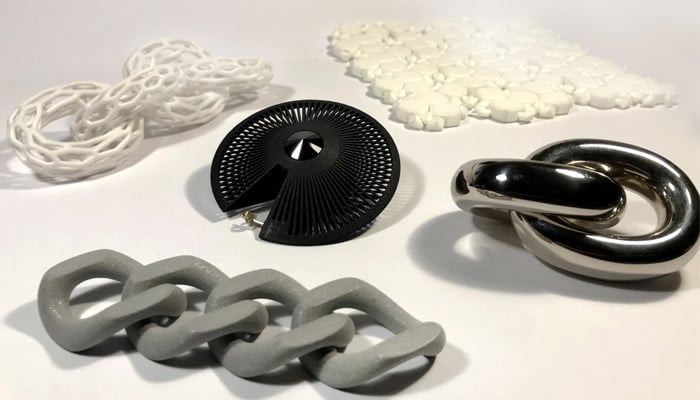 At the same time a friend was working on the development of a desktop 3D printer. Seeing the technological capabilities at first hand, I couldn't let go of the idea of using 3D printing for on-demand manufacturing of fashion and design articles.
3DN: Why did VODJ studios turn to 3D printing?
The company was founded in 2013 by meself, Christian Hartung (CEO) and Hristiyana Vucheva (Creative Director). With an initial focus on offering personalizable 3D printed home and fashion accessories that are manufactured on demand. Soon VOJD concentrated on smaller objects for higher price points and started working together with renown brands for a variety of series manufacturing runs.
The idea behind the business is that classic craftsmanship and new technologies should not be juxtaposed; on the contrary, it is the symbiosis between tradition and innovation that catalyses progress. In our projects, we try to adopt the best of both worlds. 3D printing is the main manufacturing technology we use. However the finishing of the products involves a lot of precise manual work and traditional skilled craftsmanship – a collaborative approach that we believe would push forward the applications of digital manufacturing in the future.
Today, VOJD specializes in the research, development and manufacturing of 3D printed accessories and jewelry for the top tier of the global fashion and luxury market. For Carolina Herrera, for example, VOJD created bracelets, necklaces and brooches in the shape of jasmine flowers for the fall 2016 collection. With Loewe, as part of the brand's fall 2017 men's wear line, a new type of ceramic material was used to print chain bracelets that were single interlocking pieces and didn't require assembly. VOJD also worked with Alexander McQueen to launch an umbrella with a 3D printed ergonomic handle created via 3D scanning.
3DN: What technologies and materials do you use at VOJD Studios?
We mainly work with SLS, DMLS, binder-jetting and SLA technologies and use a wide range of materials as well as finishings depending on the specific projects and product requirements – metal (e.g. silver, brass, steel, aluminium) and non-metal (e.g. ceramics, nylon, resin, rubber).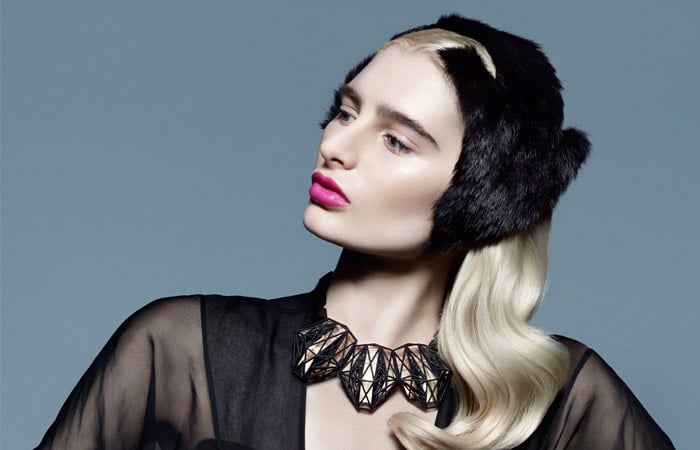 3DN: What are the main advantages and challenges of this technology?
Presumably one of the most referenced benefits of 3D printing is the ability of the technology to build customized and personalized pieces. Since each item is printed separately and without the prior requirement of creating a mold. The latter typically incurs substantial fixed costs. Which can only be amortized through the manufacturing of a large quantity of identical products. In the near future, the elimination of this requirement can lead to easier personalization. Thus an increased role of the consumer in the ideation and making of the final product they buy. Besides that, 3D printing enables creative freedom and design complexities. Which are impossible or too expensive to achieve with alternative manufacturing technologies. This, combined with the introduction of new materials and properties over the next years, can direct the aesthetics of the future and transform most creative industries, including fashion. You can find all our creations HERE .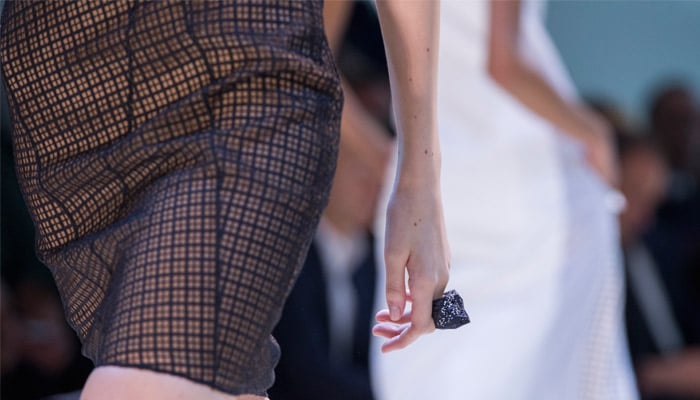 What do you think about 3D printed jewellery and accessories by VOJD Studios? Let us know what you think in a comment below or on our Facebook and Twitter pages! Don't forget to sign up for our free weekly Newsletter, with all the latest news in 3D printing delivered straight to your inbox!