Venture Orbital Systems Inaugurates the First French Production Site for Rocket Launchers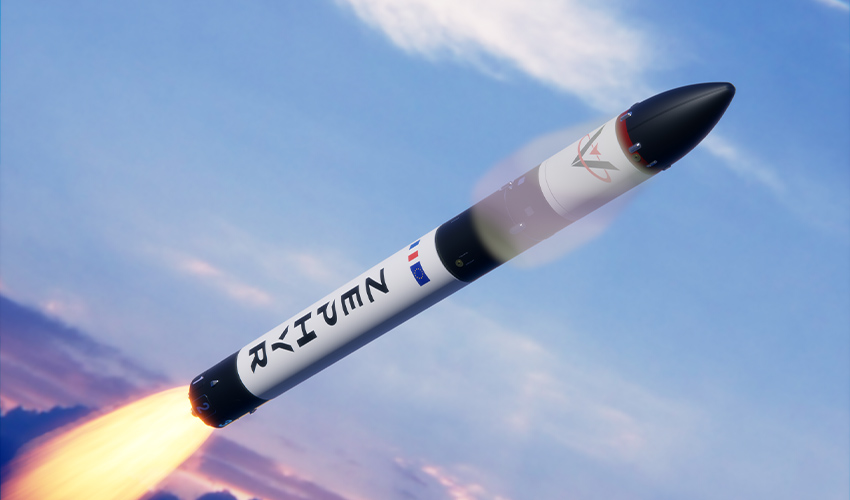 In Reims, France, a region perhaps best known for their champagne, Venture Orbital Systems (VOS), a start-up specializing in the development of micro space launchers and rocket engines, has launched the first French production site for rocket launchers. Additionally, the company is doing so by integrating 3D printing into its manufacturing process. This is another project that shows that additive manufacturing has a bright future in the aerospace sector. As evidenced by the various partnerships between 3D printing and aerospace industry players, the technology allows manufacturers to benefit from many advantages during the production process, particularly in terms of time and cost.
Inaugurated on October 19, the main objective of the Reims production site will be to develop "Zephyr," the first launcher designed on French soil in a quarter of a century. Stanislas Maximin, co-founder of Venture Orbital Systems, is delighted: "We are very proud to inaugurate the first production site for small launchers designed entirely for nanosatellites in France. This is the first time this has been done since 1975, and marks a new stage for Zephyr, our flagship project, whose first commercial launch is scheduled for three years from now. The market is there and its potential is immense due to the strong growth in the need for nanosatellites and microsatellites worldwide." And to meet the needs of this market, it was natural that the French startup turned to metal additive manufacturing.
3D printing at the heart of the VOS site
The 1,700-square-meter Venture Orbital Systems building currently has polymer 3D printers for prototyping. And in the future, VOS wants to integrate a metal 3D printer into the facility. For the moment, the French startup is working with industrial partners to produce end-use parts before assembling them at its site in Reims.
As previously mentioned, VOS wants to continue developing Zephyr, its flagship launcher, in Reims. With a size of 15 meters, the launcher will be able to carry up to 70 kg of satellites, according to the manufacturers. The metal parts that make up the launcher's engine will be entirely 3D printed, and Venture Orbital Systems expects to test the engine within a few months. The Zephyr launcher should be fully assembled in 2023, and in 2024, the first orbital launch should take place. A project full of ambitions, which offers the startup new perspectives. By 2030, VOS hopes to be able to carry out no less than 40 launches per year.
What do you think of the development of Venture Orbital Systems? Let us know in a comment below or on our Linkedin, Facebook, and Twitter pages! Don't forget to sign up for our free weekly Newsletter here, the latest 3D printing news straight to your inbox! You can also find all our videos on our YouTube channel.