VELO3D to Go Public in Second Half of 2021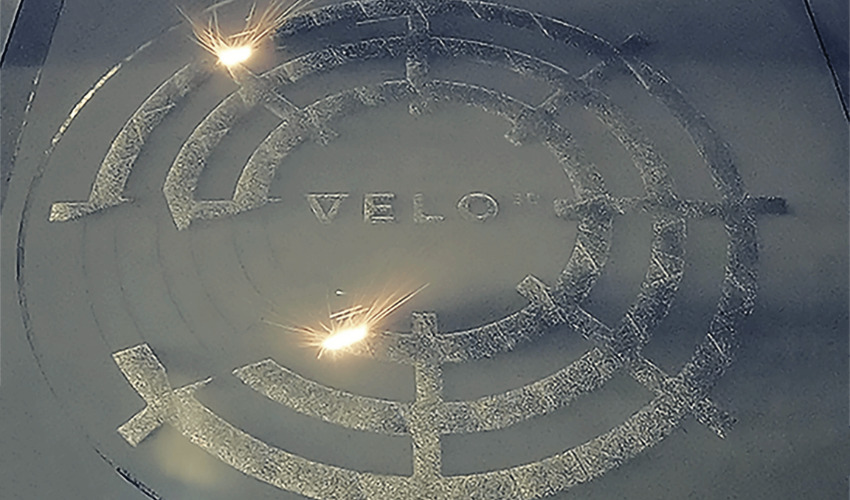 It has been an extremely busy year for the additive manufacturing industry. Though it's only the end of March, already we have seen some major acquisitions as well as a number of companies going public. This despite the fact that a recent report showing that the COVID19 crisis has resulted in weakened growth for AM (though overall the industry suffered far less than many others). In the latest AM corporate news, VELO3D, one of the leading metal additive manufacturing solution providers, announced that they have entered a definitive business combination agreement with JAWS Spitfire Acquisition Corporation. Once the transaction is completed, they will go public on the New York Stock Exchange, expected to happen in the second half of 2021.  
This is not the first time that we have covered VELO3D. They are known for metal 3D printing, notably their Sapphire™ System as well as their 3D Flow software™, created in order to help engineers not just adopt the AM process but also lead them through the Design for Additive Manufacturing (DfAM) process. They are especially present in the aerospace, automotive and energy industries. They have serviced a number of important clients in these sectors including SpaceX, Honeywell, Boom Supersonic, Chromalloy and Lam Research. In fact, just last year, Boom Supersonic's XB-1 aircraft model was made with 21 titanium 3D printed components from VELO3D. 
The transaction comes at a fortuitous time for the company, as they are currently ready to deploy their latest laser printing technology solution, Sapphire XC, expected to ship in the fourth quart of 2021. According to the company, Sapphire XC has been designed as a scale-up of VELO3D's previous Sapphire solution and will enable users to produce parts that are up to five times higher volume and up to three times lower cost than the existing Sapphire technology. Furthermore, the company plans to use the additional capital from this transaction to make investments in engineering, product development, sales, marketing and customer support. They will be focusing on making products that only they can produce within the metal AM market as well as to rapidly scale up to meet customer demand. The combined company will be valued at approximately $1.6 billion, with VELO3D receiving up to $345 million in proceeds from JAWS Spitfire's cash in trust and a $155 million private placement of common stock at a $10.00 per share value. VELO3D's shareholders will own approximately 72%, while the existing shares will go  to JAWS Spitfire and PIPE investors. 
Talking about the definitive business combination agreement, Benny Buller, founder and CEO of VELO3D, stated: "VELO3D partners with the world's most innovative companies leading the future of space travel, transportation and energy. I am proud that such visionary partners continue to trust VELO3D to build products through methods that were previously impossible. With JAWS Spitfire's long-term partnership, we expect to extend the reach of VELO3D's technology and bring its solutions to even more customers globally. As we scale our business and advance our growth strategy, we expect to expand the high value metal additive manufacturing market and strengthen our competitive position." Buller as well as CFO Bill McCombe will be continuing to lead VELO3D through this next stage. You can find out more about the definitive business combination agreement in the press release HERE. 
What do you think of VELO3D going public? Let us know in a comment below or on our Facebook, Twitter and LinkedIn pages! Sign up for our free weekly Newsletter here, the latest 3D printing news straight to your inbox!