Vectary: an accessible platform for 3D modeling and Augmented Reality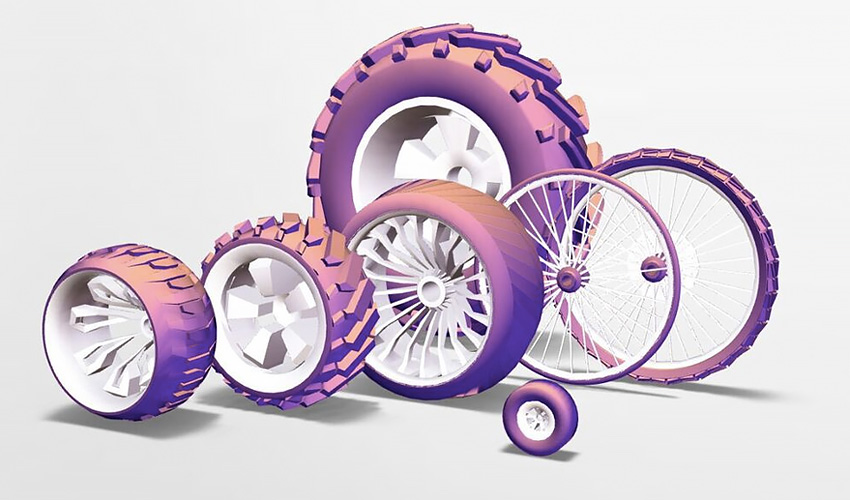 Developed in 2014 by a Slovak company, Vectary is a 3D modeling software perfectly adapted to 3D printing and Augmented Reality applications. It was designed to meet the needs of 3D printing enthusiasts and designers, allowing the creation of complex shapes from a simple software. As a cloud-based solution, Vectary is free and accessible to all. It has been adopted by a large community of professionals, makers, and beginners. For those that are interested in taking their modeling further, a paid version with more features is available too.
On Vectary, the design of 3D models is based on parametric plugins, which they call ergonomics modeling. The software's founders explain: "Vectary was created to demonstrate that it is not necessary to have years of experience to create good quality 3D models. It is simple enough for children to use, and robust enough for professionals. Vectary makes it easy to work by generating complex shapes on demand rather than letting you do all the work." Indeed the founders, designers themselves, have simplified this end-to-end workflow as much as possible for anyone without experience to generate complex models easily from templates which they can edit.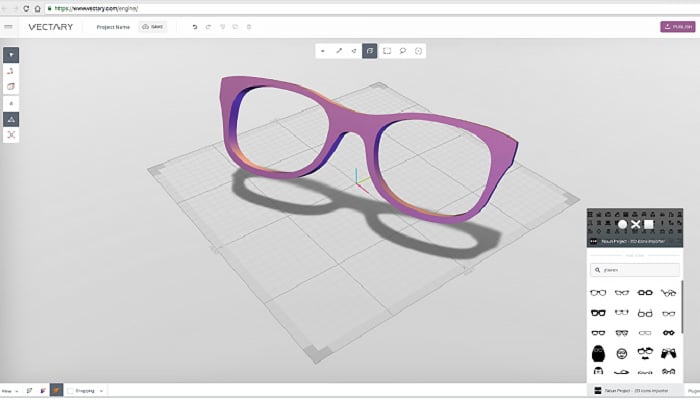 The main features
Previously accessible to a limited number of people, Vectary is now open to the general public. Available online and with a cloud to save files, the program requires no installation or configuration. A large library of 3D models is also freely available on the software. For those who wish to do so, it is also possible to download models from a hard disk. Finally, the design of three-dimensional objects is based on the addition of shapes, materials and textures to the initial image, and allows new creations to be made very easily.
As for more technical functions, Vectary can import 3D files from all types of tools via CAD modeling and 3D scanning for example. The free version includes more than 60 import formats, with an additional CAD package available for specific files from CATIA, SOLIDWORKS, Pro Engineer, etc. Once the project is finalized, it can be exported in the most popular 3D printing formats (.stl, .obj, .svg).
Vectary Web AR
During 2019, the company launched into Augmented Reality by integrating Vectary Web AR in its browser. This tool enables the creation of immersive experiences and the publication of 3D and augmented reality content on any website. At the moment, the free version only allows previewing the model. The paid version gives access to other Augmented Reality functionalities. You can have a look at the main features of the AR tool in the following video:
Easy to use and free, Vectary allows everyone to discover the world of 3D printing. You can find more information HERE. Have you tried modeling on Vectary before? What did you think? Let us know in a comment below or on our Facebook and Twitter pages! Sign up for our free weekly Newsletter, all the latest news in 3D printing straight to your inbox!