Vallourec and Total Made the First 3D-Printed Safety Critical Component in the Oil & Gas Industry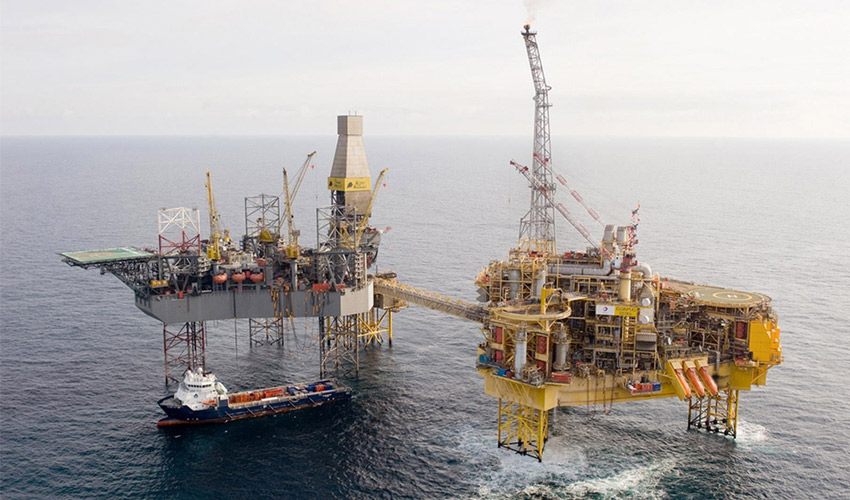 A few months ago, after a year of collaboration, Vallourec and Total announced that they had successfully installed the first ever 3D printed waterbushing in the North Sea. For those who might not know, waterbushings are safety-critical components in the oil and gas drilling industry, often used to counteract the buildup of hydrocarbons in wells (and the resulting hydrocarbon kicks) during their construction. The manufacturers used Wire Arc Additive Manufacturing technology (WAAM) and were able to 3D print this 1.2 meter high and 220kg component! The result is a 50% reduction in total weight as well as a reduction in carbon footprint.
We hear a lot about the applications of additive manufacturing in the aerospace, automotive and medical industries, but not so much in the oil & gas sector. And yet, according to a GlobalData study, additive manufacturing in the industry is expected to reach $32 billion by 2025 worldwide, and more than $60 billion by 2030. It enables the development of critical parts which must be capable of withstanding high pressures as well as resistant to fluids or gas, etc. The advancement of printing materials and the capacity of AM machines now offer new prospects for manufacturers in this sector. This is why Vallourec has seized this opportunity by working with Total on the development of this undeniably important part.
The waterbushing is a pressurized component that must be extremely resistant and reliable to guarantee the safety of a well installed offshore. Manufacturing it using 3D technologies therefore involved a re-qualification of the process and numerous tests to ensure that the part would withstand the pressure of hydrocarbons and the possibility of a hydrocarbon kick which occurs when the pressure rises and which can result in a blowout, one of the most severe threats association with oil rigs, which environmental consequences as well as the possibility of loss of life. Edwige Ravry, Additive Manufacturing Business Manager in Total's R&D department, explains: "This is the first time that a safety-critical component has been created using additive manufacturing in the Energy industry. It was essential for us to have the right partner and a good business case. Vallourec, as a longstanding partner, provided us with that confidence."
The multiple benefits of additive manufacturing for Vallourec and Total
Vallourec turned to WAAM metal 3D printing technology to carry out this project: an additive manufacturing method that welds successive layers of metal wires together, similar to FDM but on a much larger scale. The French company collaborated with RAMLAB, a 3D printing laboratory based in the port of Rotterdam, which specializes in this type of technology – seen in their 3D printed boat propeller. Bertrand Maillon, Additive Manufacturing Business Development manager at Vallourec, adds: ""The project came out of an open innovation collaboration with RAMLAB, a Rotterdam-based startup. The aim of this project was to go beyond Proof of Concept to successfully develop the Quality Assurance and Quality Control frame of supply for components using WAAM technology."

The final part is 1.2 meters high and weighs 220 kg, half the weight of the traditionally manufactured component. In addition to this reduction in weight, there is the positive environmental impact of additive manufacturing. Thanks to the WAAM process, Vallourec claims that they have reduced emissions by 45% compared to conventional machining and forging processes. This is a key point for Total, which aims to reduce its carbon footprint by at least 60% by 2050. Lastly, 3D printing allows users to obtain parts more quickly and to benefit from a more agile and efficient supply chain, a key point in the oil industry. Bertrand Maillon concludes, "Additive manufacturing enables us to move one step closer to the industry goal of a digital warehouse, increasing availability of crucial parts and reducing waste." You can find more information HERE.
*Photo Credits: AFP PHOTO / TOTAL E&P UK
What do you think of this safety critical 3D-printed component for us in the Oil & Gas Industry? Let us know what you think in a comment below or on our Facebook and Twitter pages. Don't forget to sign up for our free weekly newsletter, with all the latest news in 3D printing delivered straight to your inbox!