Stratasys unveils its new SLA 3D printer, the V650 Flex and its F120 industrial FDM machine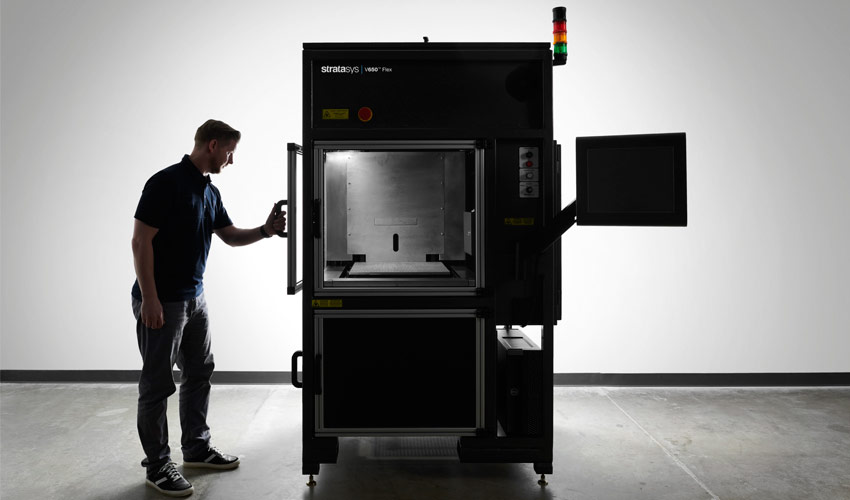 AMUG 2019 (Additive Manufacturing Users Group) opened its doors in Chicago yesterday and as expected, many additive manufacturing players have chosen this opportunity to present their new products to the industry. As a matter of fact, the giant Stratasys unveiled its two new 3D printing solutions at the conference. Their F120 industrial FDM 3D printer is a compact machine designed for engineers, designers and educators. They also revealed their first SLA machine, the V650 Flex, positioning the manufacturer into a new market segment.
Last year, the Israeli manufacturer had discussed the possible development of a metal additive manufacturing platform to add a new technology to its already well-recognised range on the market. Currently, it is one of the three largest sellers of 3D printing solutions in the world. However, instead of venturing into metal additive manufacturing, it has turned to stereolithography. This is a process that the company has already been using for several years through its printing department, Stratasys Direct Manufacturing, but has decided to market today.
V650 Flex, the SLA 3D Printer from Stratasys
"Visually, it is not a pretty machine. But it is a great machine because it maximises build volume", explained one of the team members at Stratasys. It is indeed a fairly large and open machine that offers a very generous build volume of 508 x 508 x 584 mm and interchangeable resin trays. On the materials side, a partnership was signed with DSM to design Somos resins – at the moment 4 resins have been developed and tested. Stratasys has supposedly printed more than 150,000 parts (75,000 hours of printing) with the V650 Flex.
Omer Krieger, Executive Vice President at Stratasys said, "While stereolithography is one of the original 3D printing processes – mainly used to create master patterns or large concept models quickly and accurately – customers have been challenged by restricted systems that can't be configured and materials at a high cost-per-part. The V650 Flex is the result of customer demand around the world wanting a better solution – fully configurable to match the specific application and use-case. The solution is truly one of the first large-scale systems for creating reliable, high-quality parts across design concepts, validation, investment casting, tooling, and injection molding".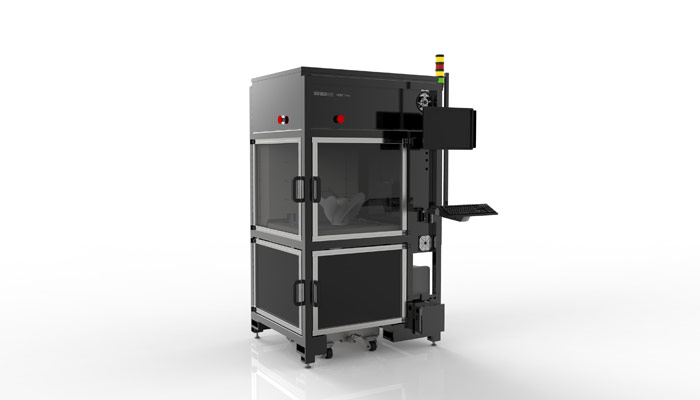 In other words, with this entry into the stereolithography segment, Stratasys hopes to offer a faster, more efficient, large-scale industrial solution, all whilst reducing the cost for developing prototypes and 3D printed parts.
Stratasys expands its F123 Series range
The manufacturer is taking advantage of the AMUG event to present its second machine, the F120, which is based on FDM technology. It is a compact machine that aims to make industrial 3D printing more accessible. The F120 has been designed for designers, engineers and educators. Gina Scala, Marketing Director, Global Education at Stratasys said, "We designed it to prepare the future workforce so that it has all the keys in hand to adapt to the job market. It is an ideal solution for all schools and universities and to stimulate our engineers and designers". But what difference does it make to the multiple FDM 3D printers already on the market?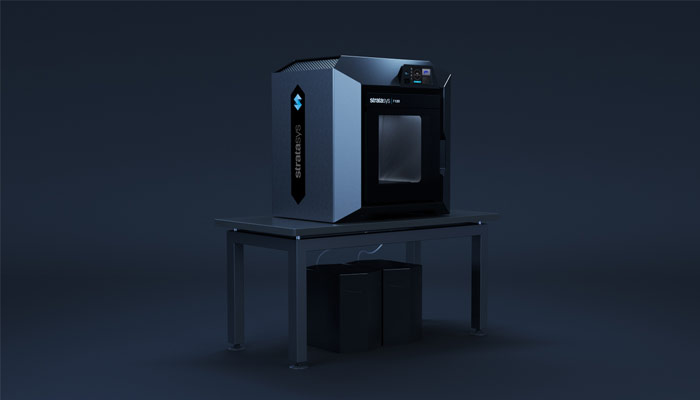 The F120 should have a printing speed 3 times faster than competitors' solutions and should be equipped with large boxes of filaments in order to print for 250 hours straight. These boxes will prevent the user from changing reels regularly, interrupting their printing and worrying about the material. Stratasys claims that the 3D printer has been tested for more than 1,200 hours, including the CAD software, ensuring a certain level of quality and robustness. It is compatible with ABS, ASA and SR30 filaments.
"For more than three decades, Stratasys has set the standard for performance, reliability and accuracy in industrial-level 3D printing technology. Some of the largest names in automotive, aerospace, and healthcare count on us to deliver repeatable and accurate 3D prints for both prototypes and end-use parts," said Omer Krieger, EVP Products, Stratasys. "The F120 3D printer introduces this cutting-edge technology to even the most basic users, transcending many entry-level machines. Never before has it been this easy to put 3D printing to work for everyone – from students preparing for industry to the smallest design studio, through full-scale prototyping departments putting tools at designers' fingertips."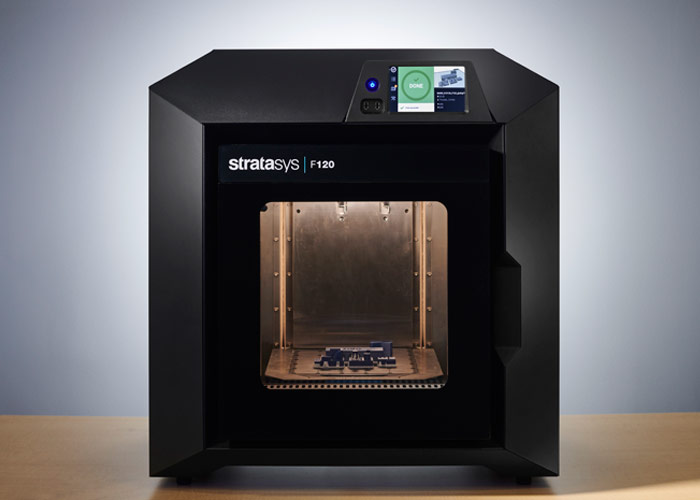 Additionally, the machine incorporates a touch control screen and a remote monitoring system, two features that enhance its accessibility. The F120 joins the F123 series of the Israeli manufacturer and is now available at a price of $11,999. The first orders are expected to be delivered in July.
You can find more information on Stratasys' website HERE.
What do you think of the V650 Flex and F120 3D printers? Let us know what you think in a comment below or on our Facebook and Twitter pages! Don't forget to sign up for our free weekly Newsletter, with all the latest news in 3D printing delivered straight to your inbox!