USACE Funds Research Into AI-Assisted, 3D Printed Concrete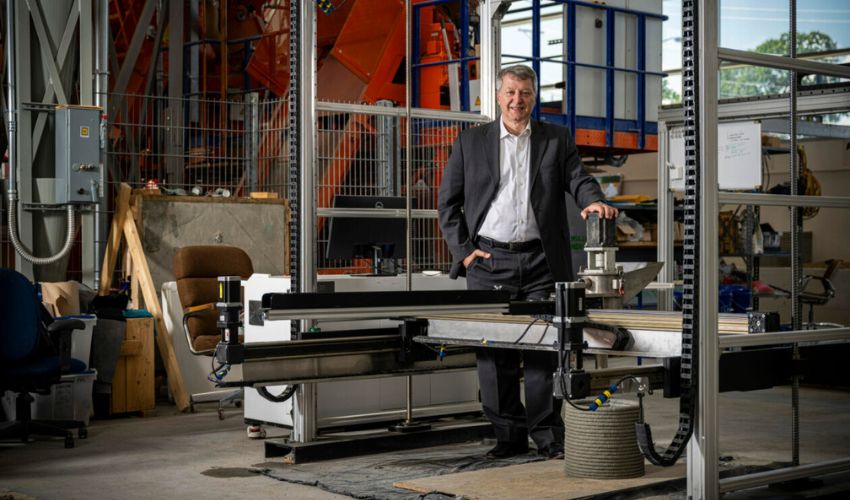 As much as additive manufacturing has benefitted the general public, the defense sector has also made great gains with 3D printing. So much so that additive manufacturing in the military is expected to be worth $1.7 billion in just a few more years. While some innovations have been able to adapt to rapidly evolving situations such as the war in Ukraine, there is also a large interest in concrete additive manufacturing.  This interest is due to its potential to be able to provide rapid deployment and construction solutions for the housing of troops, supply storage or even humanitarian aid stations both domestically and abroad. The U.S. military in particular has shown great interest.
For example, the US Army Corps of Engineers has recently awarded $1.4 million to a research team from the Missouri University of Science and Technology (Missouri S&T). They will utilize artificial intelligence to identify local materials suitable for mixing into concrete before being 3D printed into the desired buildings and structures. As one of the latest projects within this sector, the driving force behind the team's research is the introduction of AI as a means to easily locate the most beneficial and locally available resources to create the concrete mixture for 3D printing. This change in the fundamental stage of construction planning may be able to eliminate the logistical time constraints when waiting for the delivery of traditional construction materials. Coupled with the time-saving and less labor-intensive process afforded by 3D printing concrete structures, building projects may be completed in a matter of days or weeks, instead of months.
Doctor Kamal Khayat, the leader of the Missouri S&T research team elaborates, "By harnessing the power of AI, our research team aims to streamline the process of material selection, ensuring optimal performance and cost-effectiveness. The AI program will evaluate a wide range of locally available materials in various areas and identify the most appropriate combinations for 3D printing concrete. This will enhance the efficiency of the construction process, improve troop safety, pave the way for more sustainable practices and help expedite humanitarian assistance missions."
Using AI to Make 3D Printed Concrete More Local
In order to find materials in abundance suitable for construction, the team has incorporated the goal into their research that 50% or more of the materials used in the 3D printed concrete must be local or indigenous to the area. The difference? Local resources may include waste byproducts such as ash or glass from the industrial and agricultural sectors, while indigenous materials may include naturally occurring mineral deposits. Artificial Intelligence expedites the process by automatically identifying and designating the most useful materials within the local area. An additional critical factor, Dr. Khayat and his team are keen to focus on how easily various materials can be pumped and extruded during the 3D printing process.
Beyond the addition of alternative materials, the team also plans to test out an assortment of fibers such as bamboo, cellulose or rubber which may be used to reinforce the 3D printed concrete. Following the same logic, these potential reinforcing materials can also be elements identified by AI as suitable materials and taken from the local environment or as industrial waste- or byproducts. Dr. Khayat has expressed his satisfaction with how this research will "make [a] significant difference in the mobility of our troops," while also noting that the use of local materials will provide sustainability and economic benefit to the local civilian sector, highlighting the importance and potential that this technology may bring across multiple industries. To learn more about the research going on at Missouri S&T, click HERE.
What do you think about this latest 3D printed construction research?  Let us know in a comment below or on our LinkedIn, Facebook, and Twitter pages! Don't forget to sign up for our free weekly Newsletter here, the latest 3D printing news straight to your inbox! You can also find all our videos on our YouTube channel.
*Cover photo credits: Michael Pierce/Missouri S&T