US Navy Uses SPEE3D Technologies for Its MaintenX Exercise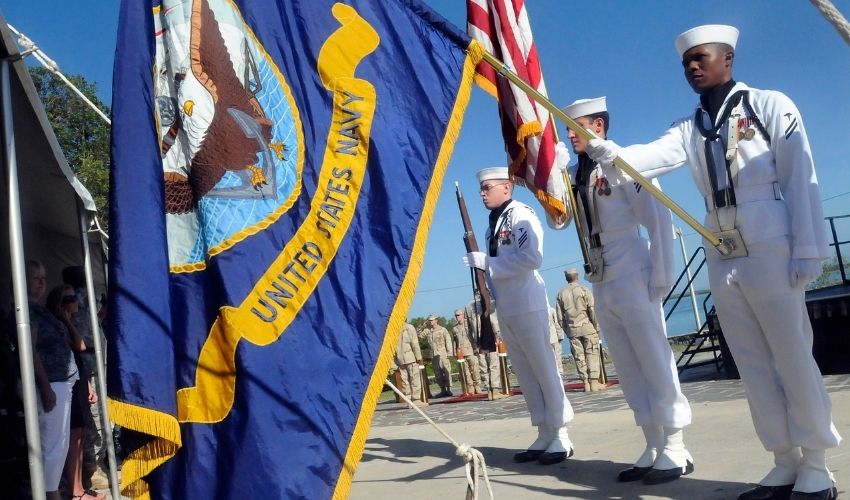 SPEE3D, an Australian metal 3D printing company, recently announced that it was chosen by the US Navy to play an important role in their MaintenX exercise which aims to give a better understanding of the operational challenges faced by soldiers as well as to provide them with an understanding of developing technologies. Namely, SPEE3D will be working on manufacturing deployable metal 3D printing technology for use at both port and sea. Ultimately, this partnership will  show the vast benefits of 3D printing in the defense sector, a fact with both the US Armed Forces and SPEE3D are already well acquainted.
By selecting SPEE3D's metal cold spray 3D printing process, the US Navy chose a procedure that SPEE3D claims is 100 to 1000 times faster than traditional 3D metal printing. The company considers the technology to be the most affordable metal additive manufacturing process to produce industrial quality metal parts in minutes, from anywhere, a fact that they already used in previous projects such as creating spare parts for use in the field with the Australian Army. The company, which is based in Melbourne, Victoria is known as one of the leading supplier of the world's fastest metal 3D printers.
In this instance, SPEE3D is working on The Maintenance Technology Engagement Exercise (MAINTENX)​, a special event sponsored by NAVSEA 05T, and which will take place between August 22nd – September 2nd, 2022 at Naval Base Ventura County in Port Hueneme, California. It will consist of a series of technical demonstrations, field experiments, and exercises that give an opportunity to assess technology-based solutions that solve fleet expeditionary maintenance as well as battle-related support requirements. It is part of a wider trend in the armed forces wherein they are turning to additive manufacturing to develop solutions to problems of supply chains and other considerations when out on the battlefield especially those in the United States.
Discussing the importance of the partnership, Byron Kennedy, CEO of SPEE3D, explained "We are thrilled to collaborate with the US Naval Warfare Centers to test and validate our unique metal 3D printing capability that is used from anywhere – not just a lab – and to quickly print large scale parts that would otherwise take weeks or even months to manufacture. We understand their operational challenges both on land and sea, and look forward to strengthening our existing relationships with the US Department of Defense as a trusted partner." And is perhaps no surprise either that the US Army chose to appoint the technologies provided by SPEED3D in particular. Indeed, the company already has experience in working with a military organization. In an earlier project from 2019, SPEE3D's metal 3D printing technology was used by the Royal Australian Navy in a two-year pilot project. The metal 3D printing technology was successfully for the maintenance of its ships, proving its outstanding abilities it that sector.
For this new assignment, MaintenX program,  SPEE3D will utilize it's WarpSPEE3D, the world's first large-format metal 3D printer, with which it will use it's very own patented SPEE3D technology. The WarpSPEE3D device can print large parts as well as multiple parts at once, with  impressive   1000mm x 700mm / 40 x 30" in diameter, and up to 40kg / 100lb in weight. To find out more about SPEE3D's technologies, visit the company's website, HERE.
What do you think of the US Navy using SPEE3D Technologies for its MaintenX exercise? Let us know in a comment below or on our Linkedin, Facebook, and Twitter pages! Don't forget to sign up for our free weekly Newsletter here, the latest 3D printing news straight to your inbox! You can also find all our videos on our YouTube channel.
*Cover Photo Credits: Petty Officer 3rd Class Kellie Bliss