The US Army transforms a steel alloy to 3D print ultra-resistant parts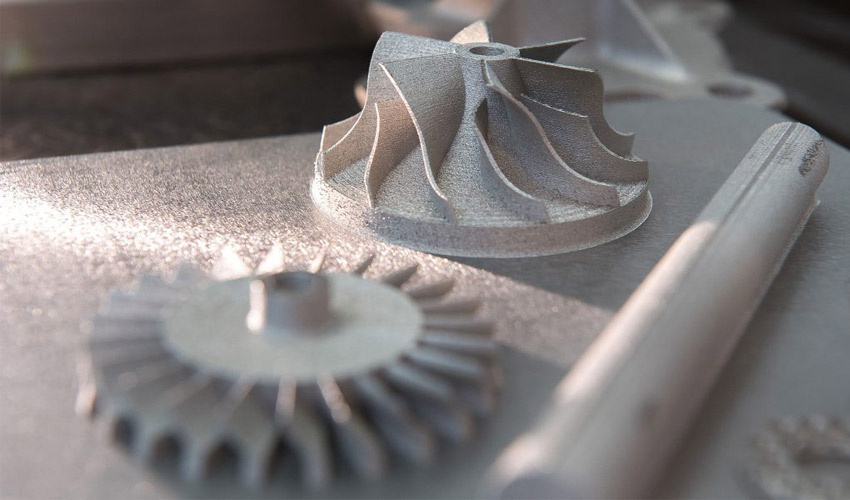 A team of researchers from the U.S. Army Combat Capabilities Development Command Research Laboratory says they have adapted a custom-made steel alloy to be compatible with 3D powder-bed fusion printing technology. This new material should be able to produce parts 50% stronger than materials currently available on the market. They should also be much more complex in terms of geometry. A quite promising application for the American Air Force!
Additive manufacturing has repercussions in the military sector, particularly on the entire logistical aspect: technology now offers more efficient ways to produce spare parts on demand, thus improving manufacturing times and supply flows. However, the cases of application are quite limited in the military field, which is very demanding in terms of quality and certification. However, the research presented by this US military team could accelerate the situation.
An alloy transformed into a 3D printing material
The researchers explain that they use the material AF96, an extremely resistant steel alloy originally developed by the US military to manufacture bunker buster bombs. Apparently, they turned it into a powder to make it compatible with powder bed fusion technology, a method that uses electron beams as an energy source to fuse a metallic powder. Dr. Brandon McWilliams, head of the laboratory's science and technology branch, says that the parts created are not yet completely reliable but that "additive manufacturing will have a huge impact on component maintenance. It will truly revolutionise logistics. Instead of worrying about transporting everything in a truck, as long as you have the raw materials and a 3D printer, you can potentially make anything you need."
According to the team, additive manufacturing could be particularly interesting for producing spare parts for ground combat vehicles. Most of them are currently made of steel and could therefore easily be replaced by 3D printed parts. This should provide a more resistant result while optimising its lightness and costs. McWilliams says that "the material we have printed and developed is probably 50% stronger than any other material available on the market.
A pending qualification
For now, the researchers have created 3D printed fan rotors for the turbine engine of one of their main battle tanks. According to them, it is a working part but it is not yet certified. They must therefore prove that additive manufacturing is a more reliable and interesting way than conventional production methods.
As a result, two strategies are gradually being implemented: on the one hand, researchers will print spare parts in 3D on demand for better vehicle maintenance on the battlefield, and on the other hand, they will produce parts for final solutions. To this end, they work with equipment manufacturers and industrial partners to certify additive manufacturing processes more broadly in the military.
 Don't forget to comment below or on our Facebook and Twitter page! Don't forget to sign up for our free weekly Newsletter, with all the latest news in 3D printing delivered straight to your inbox!