Interview with UPS: how will 3D printing impact the Supply Chain?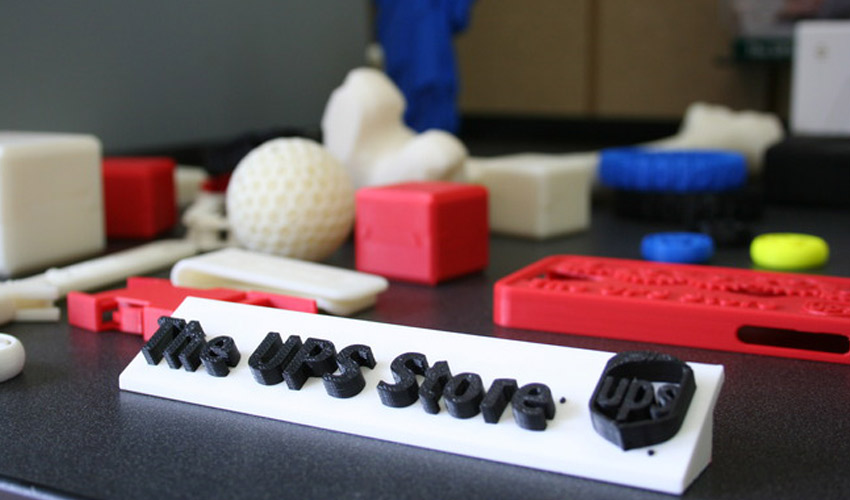 UPS is one of the world's leading parcel delivery companies and a leading provider of specialised transportation and logistics services. Since its creation in 1907, the company has evolved tremendously and is quickly turning to innovative solutions. It is no surprise that it started focusing on additive manufacturing technologies. Additive manufacturing  enables to dematerialise certain stock of parts by producing only the parts needed at a given moment. It's a key advantage in terms of costs but also optimisation of logistics flows. Additive manufacturing creates opportunities in terms of 'manufacturing-as-a-service' since we start to produce parts according to users' needs and no longer in volume. The technology has already changed other industries such as bringing growth to the ceramics industry. The general impact of 3D printing is very interesting and we wanted to know more about this dematerialisation of stocks. As well as how UPS is using 3D printing today to rethink the management of logistics flows: so we met Jean-François Mathieu, Director EMEA for the industrial sector at UPS.
3DN: Can you introduce yourself and your link with additive manufacturing?
UPS is a leading supply chain company that now transports nearly 3% of global GDP to more than 200 countries and territories around the world. We are focused on innovation with, for example, our subsidiary UPS Capital, which covers all risks related to the supply chain. As a B2B Segment Manager at UPS EMEA, I'm in charge of the go-to-market in certain segments such as industry, automotive, aerospace, and so on.
3DN: How does UPS perceive 3D printing today?
We believe that additive manufacturing has recently reached a point of inflection, with significant advances in recent years that have significantly reduced production costs. The number of cases in which it becomes economically relevant continues to increase daily, and will continue to increase.
3DN: Can you tell us more about your partnership with Fast Radius?
Fast Radius is a leading additive manufacturing company and has recently been identified by the World Economic Forum (WEF) as one of the leading companies in the industry. UPS and Fast Radius work together with customers on a variety of short and medium term topics, such as reducing inventory costs or improving production and supply chain.
3DN: What is the impact of additive manufacturing on the supply chain?
UPS has realised the potential of additive manufacturing by talking to some of its customers and studying their inventories, especially regarding critical parts for the maintenance of industrial machinery.
UPS has more than 1,000 warehouses around the world, where manufacturers stock parts for quick maintenance. But few of these pieces are in fact used, they are stored "just in case". Until very recently these companies had no choice but to have this storage. Now additive manufacturing is changing the game.
3DN: What is your vision for On-Demand Manufacturing?
Additive manufacturing now allows for unique geometries, whose design can be adapted to significant production volumes (for example between 5 and 500 pieces) in a more or less customised way depending on the customers, and all this at a lower cost compared to more traditional methods. This opens the door to a new approach: manufacturing-as-a-service.
And in this case the Supply Chain will be a key factor essential for the success of this approach. We can imagine that a digital file could be created somewhere in the world, prototyped in another place a few hours later and sent the next day to the other side of the globe.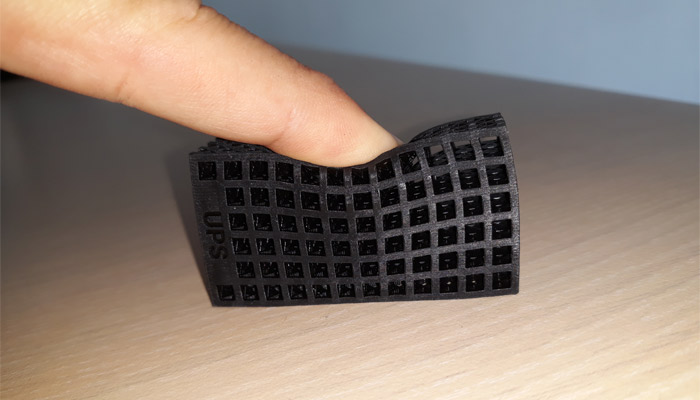 3DN: A last word for our readers?
I remain convinced that additive manufacturing will find its place more and more in the industry world, and the possibilities offered by the new business model of manufacturing-as-a-service will find its place, especially on value-added services and with the exploitation of data. The Supply Chain will play a strategic role, in the management of inventories. Both in the optimisation of logistical flows but also in the good reception by the end user of the piece that will have been designed specifically for him. Delivery is the ultimate Moment of Truth, where your customers' loyalty is also played out. It is necessary to ensure the best possible partnership, guaranteeing a very good quality of service.
What do you think about the impact of additive manufacturing on logistics? Let us know what you think in a comment below or on our Facebook and Twitter pages! Don't forget to sign up for our free weekly Newsletter, with all the latest news in 3D printing delivered straight to your inbox!