UNYQ and IKEA launch 3D printed product line for gamers
---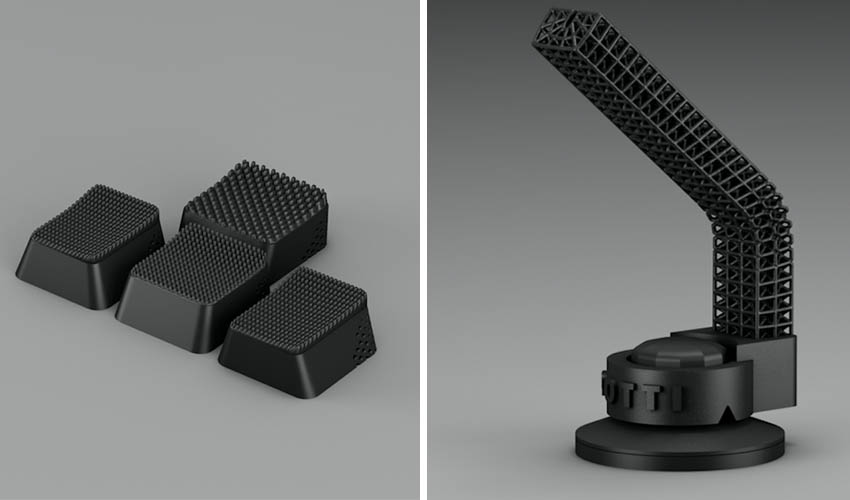 Given there are around 2 billion gamers in the world, it was time to create some 3D printed pieces just for them. This is the aim of the new partnership between IKEA and UNYQ – to explore how personalisation and home furnishing can change gaming and life around it. "We are curious about how home furnishing combined with new technology could improve gaming and life around it. And we believe that we have just the right collaborators to do this, one that knows all about the needs of gamers and one that knows all about the technologies of personalisation", says Marcus Engman, Head of Design at IKEA Range & Supply.
So what are the new products being launched as a result of this new collaboration? The first is a biometric wrist support, which maintains the correct height of the gamer's wrist to the keyboard, reducing strain on their tendons. The second is a keyboard accessory – soft pliable vented keycaps, which make the keyboard feel like a physical extension of gamers' fingers. And finally, a mouse accessory was a must – this 3D printed accessory clamps the user's mouse cable in place, preventing tangling and enabling full freedom of movement. The 3D printing technology behind the production of these products was Carbon's.
Even though this collaboration focused on gaming, the same concept could be applied to different sectors that lack products and solutions personalised to suit specific needs. UNYQ is an industry-leading company that currently produces medical wears, in particular orthopedic devices. They create, imagine and mass-customise products using 3D printing to heal and reflect people. In this partnership, they had the expertise required to understand what gamers need.
These products are part of IKEA and UNYQ's broader collection titled UPPKOPPLA, which means 'online'. "We are thrilled to launch this new product line in collaboration with IKEA and Area Academy. The gaming community has been overlooked for a long time when it comes to furniture and accessories that are functional and customised, as well as aesthetically suit individuals' preferences. We have the ability to address the unique needs of these individuals and, in turn, personalise, protect and improve their game. Additionally, the generative design and additive manufacturing process simplifies and shortens value and supply chains, making it easily-replicable across different products, more affordable and allowing individuals to partake in the design process", explains Michael Nikolic, Creative Leader at IKEA of Sweden.
The new UPPKOPPLA collection will be available to order globally in 2020, via a smartphone app. Once launched, gamers will be able to use UNYQ's photogrammetry, enabled by the user's phone camera, to create personalised and customised versions of the gaming accessories, which are then delivered directly to their home within weeks.
You can find more information HERE.
What do you think of this product line for gamers? Let us know in a comment below or on our Facebook and Twitter pages! Don't forget to sign up for our free weekly Newsletter, with all the latest news in 3D printing delivered straight to your inbox!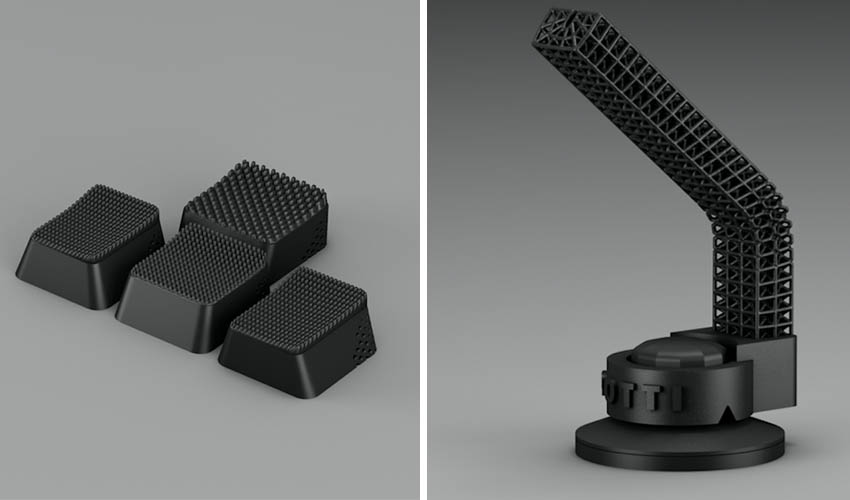 ---
You may also like