University of North Dakota to 3D Print Nuclear Reactor Components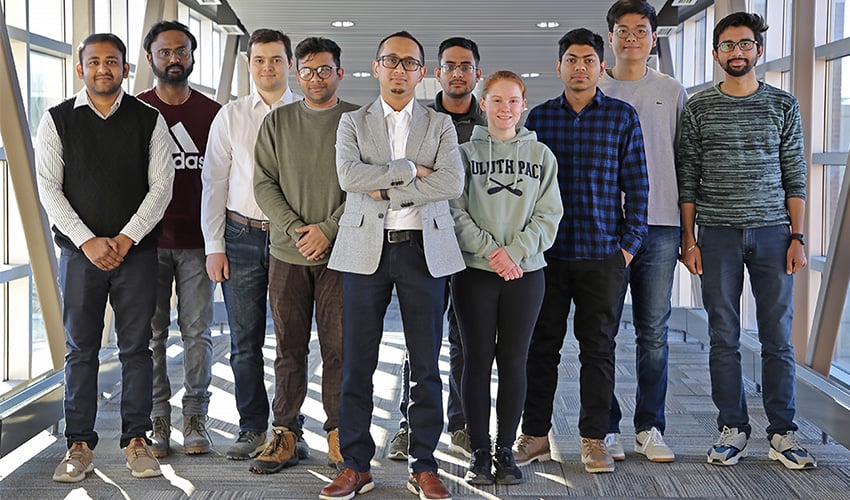 Additive manufacturing is known for producing complex parts that are subject to many safety and efficiency requirements. In the case of nuclear reactors, the importance of detail is paramount, and 3D printing has proven itself in the past. For example, Oak Ridge National Laboratory (ORNL) already has a number of projects combining the two, for example installing 3D printed parts at an Alabaman nuclear plant in 2021. Moreover, this in and of itself, builds upon their own work in 2020 when they designed the first ever 3D printed nuclear. it should be noted as well that for the creation of these parts, metal 3D printing seems to be the most popular and reliable method.
Now, at the University of North Dakota (UND), Roy Sougata, a mechanical engineering professor has received funding to research new solutions for fabricating components and integrating them into nuclear reactors. Nearly $250,000 was awarded to him by the National Science Foundation to study how additive manufacturing processes can be harnessed to design these parts.
3D Printed Nuclear Reactors Made of Reinforced Steel
To make these 3D printed nuclear reactor components, Roy Sougata and his team of researchers will use austenitic steel. The metal alloy is reinforced with nitrogen, and will be used as the primary raw material in the construction process. For the moment, no information has been given about the 3D printer used. The idea is to see if these 3D printed components are more efficient than those designed in the traditional way. Sougata expanded, "Different research groups are trying to make the components using additive manufacturing. Conventionally, these components are made through casting or wrought-iron forging, but you cannot tweak the mechanical properties or the microstructure properly. In additive manufacturing, we have lot more grip on that."
Part design will take place at the University of North Dakota, while further analysis will be conducted at Oak Ridge National Laboratory (ORNL). In addition, testing of the components will focus on their tribological properties at high temperatures. For those who do not know, tribology is the science of wear, friction and lubrication. According to Roy Sougata, this is a crucial step in creating components.
Brian Trande, Dean of the University of North Dakota concludes, "I'm excited that this new award will add even more capabilities to the college and support the important work of Dr. Roy, one of our talented new faculty members. This work will lead to advancements in metal additive manufacturing and has the potential to contribute to UND's research efforts in energy and national security." To learn more about this project, click HERE.
What do you think about using metal additive manufacturing to design nuclear reactor components? Let us know in a comment below or on our LinkedIn, Facebook, and Twitter pages! Don't forget to sign up for our free weekly Newsletter here, the latest 3D printing news straight to your inbox! You can also find all our videos on our YouTube channel.
*Cover Photo Credits: Adam Kurtz / UND