University to Offer BSc in Additive Manufacturing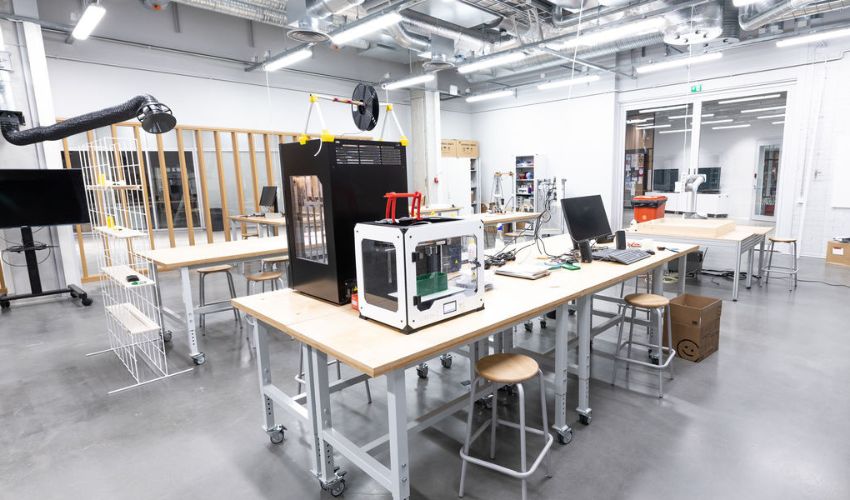 As the additive manufacturing sector grows and produces increasingly refined products, the shortage of trained individuals will become more of an issue, even a limiting factor for the potential of the technology. To combat this, higher education facilities are teaching additive manufacturing as standalone courses to produce skilled engineers with practical experience in the sector. A  University in Ireland is promoting AM education with the launch of a one year BSc in Additive Manufacturing. South East Technological University (SETU), with campuses in Waterford, Carlow, Wexford, Wicklow and Kilkenny, is offering the course from September 2022. The course is split equally between an Introduction, Design in AM, Health and Safety and Regulatory Affairs, and Technologies and Post-processing. 
The degree has been developed by the SETU Waterford led AMASE (Additive Manufacturing Advancing the South-East) funded under the Irish Government's Human Capital Initiative and in partnership with SETU Carlow and industry partners. AMASE is a part of the university which promotes additive manufacturing as 'an outstanding industrial solution of the future', and with this trust in AM it  provides education in the emerging technology. The Human Capital Initiative funds skills-based programmes which aim to train people to meet skills shortages. Therefore, its choice to financially support this project emphasizes the continued and even growing importance of 3D printing to meet manufacturing needs. In terms of the university providing the training, SETU has several campuses across Ireland and aims to provide education to 18,000 learners in the future. 
Of course, as additive manufacturing improves and becomes increasingly popular, we can see further examples of it being adapted by the education sector. For example, Lino3D is attempting to improve accessibility to 3D printing by providing seminars and classes in universities across Europe. Furthermore, Amadde is an independent online platform which aims to help every company and business adopt additive manufacturing to reach their full potential. As a subsection of manufacturing, AM technology is an increasingly important aspect of the industry and it is likely that in the future it will be more and more essential to have some experience of its application.
For more information on the project, you can read the University's write up HERE.
What do you think of this new course? Would you take a 3D printing course? Let us know in a comment below or on our LinkedIn, Facebook, and Twitter pages! Don't forget to sign up for our free weekly Newsletter here, the latest 3D printing news straight to your inbox! You can also find all our videos on our YouTube channel.
*Cover photo credit: Aalto University