United States Army Working with UCF to Optimize 3D Printing Processes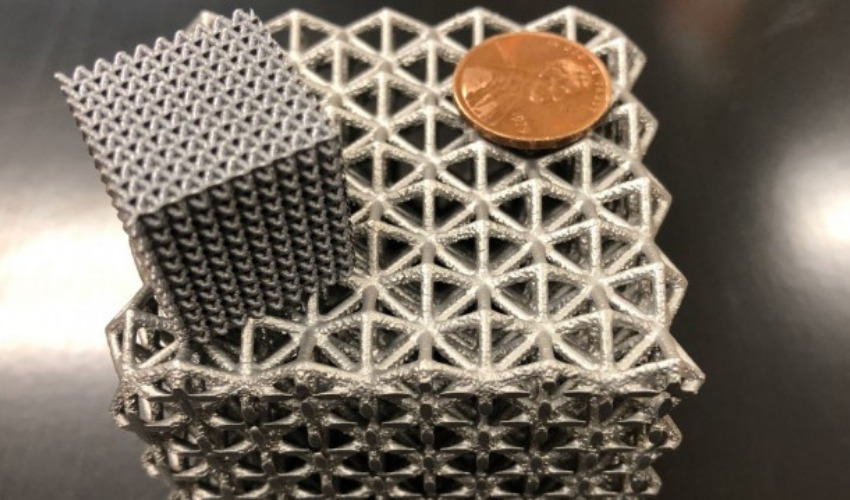 Once again, the American military has shown its interest in using 3D printing. This time, United States Army researchers have collaborated with academic partners from the University of Central Florida (UCF) to work to optimize the additive manufacturing process. The researchers worked to successfully print and optimize a magnesium alloy, WE43, optimizing it to allow for higher density in micro-lattice structures. This is expected to potentially allow the army to deliver extreme lightweight components to future soldiers.
One of the many known advantages of 3D printing is its ability to produce parts that are lighter than those created using traditional methods. This is the main driver behind this particular research. American soldiers are expected to carry extremely heavy packs, for example, standard combat gear can weigh 43 pounds on its own, and that is not counting any specialized equipment soldiers may also carry. For this reason, research into how to literally lighten that load is of great concern. Or at least, that is how Dr. Brandon McWilliams, the lead research for 3D printing metals at the United States Army Combat Capabilities Development Command (DEVCOM) Army Research Laboratory, explains the reasoning behind the project: "Current systems are too heavy, which increases burden to the Soldier, reduces fuel efficiency and degrades mission effectiveness, It is my goal as an Army researcher to conduct research, which has the maximum chance of success of transition from basic and applied research stage to practical application in order to enable transformational overmatch."
The United States Army Research Project with UCF
Of course, this can be easier said than done, hence the research project with UCF which came from the United State. Army's Open Campus initiative. The project sought to optimize the printing process for 3D printing a high-strength magnesium alloy and fabricating micro-lattice structures. A significant part of the research revolved around 3D printing with magnesium alloy. McWilliams noted "We used a magnesium alloy known as WE43, which has only been successfully 3D printed by a handful of researchers, in this work, we optimized the process to achieve higher density than previously reported and used that to produce and characterize lattice structures made up of WE43." 
According to the researchers, WE43 is a high strength, high creep resistant magnesium alloy. It can be used in temperatures of up to 300°C (572°F) and also has good mechanical proeperties as well as excellent corrosion resistance. All of this means it is an ideal material to use not just for defense applications but also in fields such as aerospace. Though the project did not just revolve around testing this material, it was also hoped that they would be able to optimize the AM processes to create micro-lattice structures. The advantage of these geometries is that they allow for much lighter parts that retain their strength, however they are very difficult to create without AM. In this case, laser powder bed fusion was used, a popular metal AM technology. 
The press release notes that this research will be a key to modernizing the Army's current weapon systems. The next step will be to evaluate the high strain rate and ballistic properties of the 3-printed materials. You can read more about the researchers' findings in the peer-reviewed journal Materialia, HERE.
What do you think of this latest research into 3D printing optimization? Do you think the US military will continue to use AM? Let us know in a comment below or on our Facebook, Twitter and LinkedIn pages! Sign up for our free weekly Newsletter here, the latest 3D printing news straight to your inbox!
All Photo Credits: U.S. Army DEVCOM Army Research Laboratory